Free Hash Brown With Purchase Starting Feb. 23 @ Tim Hortons - 1 Week Only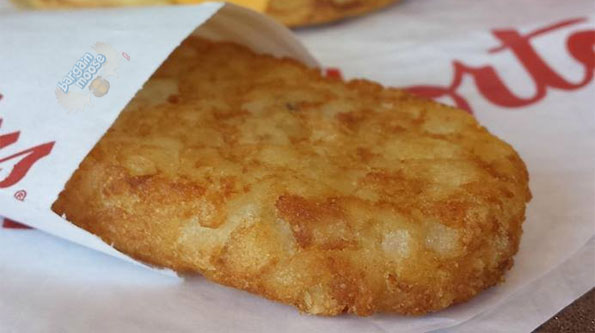 Are you salivating already? I am! Starting on Monday, February 23rd and for just one week, Tim Hortons is giving away one free hash brown with purchase of any breakfast sandwich and beverage.
I'm surprised that this freebie is even offered in conjunction of the Roll Up The Rim promotion but it's very possible that Tim Hortons is only offering this free hash brown because McDonald's will also be offering a free small coffee for one week only but does it matter? Do you really need an excuse to swing by Tim Hortons, especially for a chance to roll up? I sure don't!
According to Tim Hortons' promo, this freebie is only available at participating restaurant and only during regular breakfast hours. In general, breakfast hours end at noon but if you plan on heading there any later to try and take advantage of this freebie, then it may be a good idea to call ahead just to double check when their breakfast times end or to check that you will indeed get this freebie, which you more than likely will!
How do you like your hash brown, Moosers: crispy or golden? To me, this seems like a trick question on Tim Hortons' behalf as the hash brown I get is always both! :P
As I already mentioned, this freebie is only available with what would have otherwise been the breakfast combo: a breakfast sandwich and a beverage.
You only have one week to take advantage of this freebie, so make sure not to miss it. It's unclear whether you can get a free hash brown for every combo that you purchase (for example, if you go on an office coffee run for everyone) but my assumption is that you definitely should. Speaking of which, did you know that you can you can start a TimmyRun with the help of Tim Hortons' app? Very helpful indeed. :)
(Expiry: 1st March 2015)