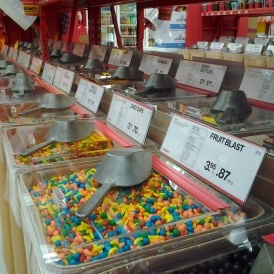 The Bulk Barn has so much more than baking ingredients - seriously. I get everything from oatmeal to sugar to dog treats there and the prices are fabulous. Plus, there is currently a print coupon to get $3 savings on your total purchase over $10.

This coupon can either be printed or shown to the cashier via a mobile device. It can be used anytime between now and July 28th. Depending on your province, there are some interesting sales on too - and this coupon can be combined with discounted items.
When I use these $3 off $10 coupons, I normally buy granola to eat with my yogurt, quick oats, dried cranberries, sugar, and any other items I can think of. You'll notice a much lower price compared to your local grocery store - that is for sure! And prices will be even lower when you account for this three dollar discount.
(Expiry: 28th July 2016)