Costco East Best Unadvertised Deals This Week (June 6 - 12)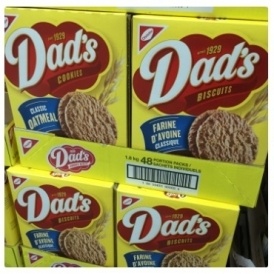 It's that time of the week again - Monday! Monday means a new array of deals are available at Costco East and West. As per usual, we set out to find the best unadvertised deals this week. These are the best Costco deals for Costco East locations from June 6th through June 12th, 2016. These prices will be valid at Costco locations within Ontario, New Brunswick, Quebec, Newfoundland, as well as Nova Scotia.
Costco also displays their weekly coupons online. Keep in mind that any prices ending in .97 can fluctuate from store to store. You will also want to know about the secret Costco shopping tip I mentioned last week.
Make sure to join the Costco Canada Eastern Deals Facebook group where you can post deals you've found, or find the best deals quickly. If you are a Costco West shopper - check out this week's Costco West deals, and the Facebook group for Costco West as well.

So let's get started, shall we?
Food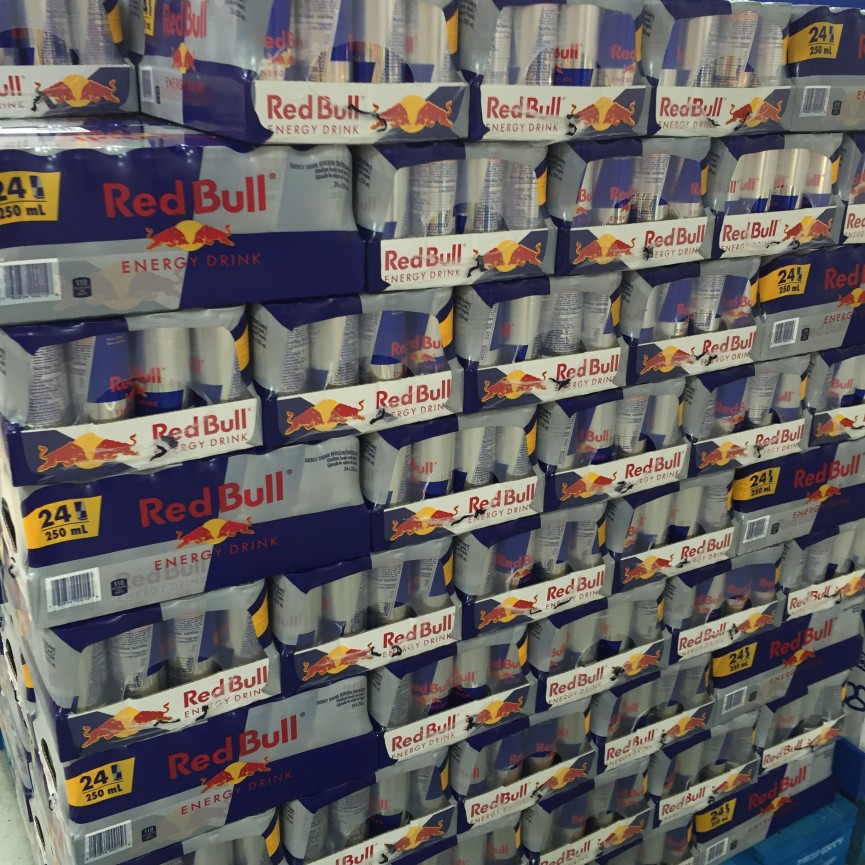 $8.60 off Red Bull Energy Drinks 24 x 250 mL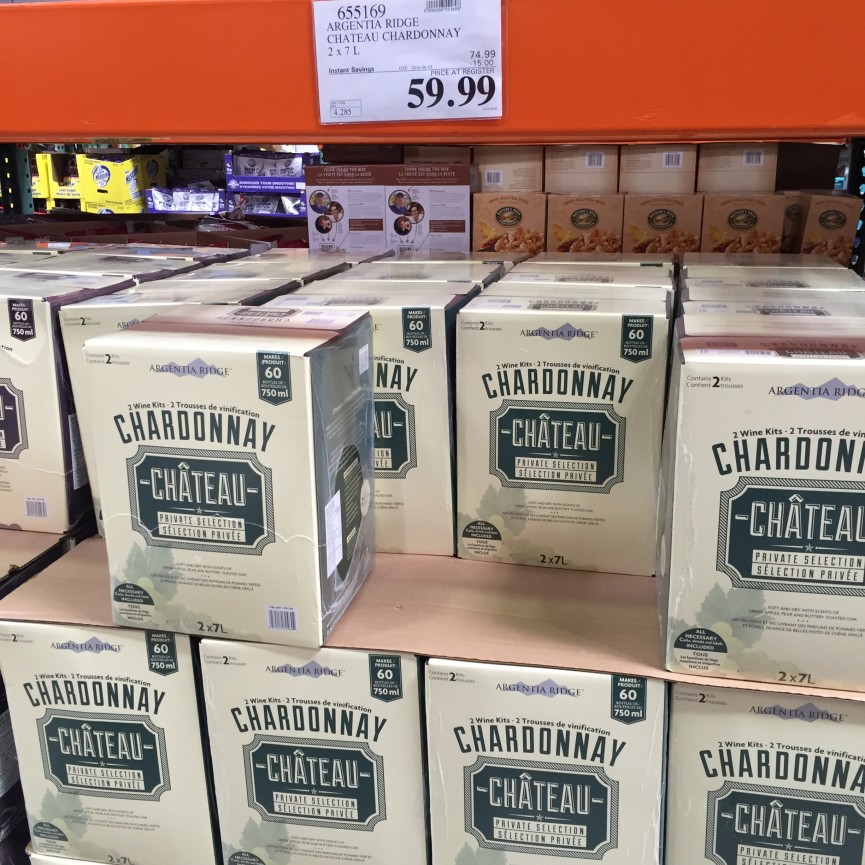 $15 off Argentia Ridge Chateay Chardonnay or Merlot Kits - makes 60 bottles!! - now $59.99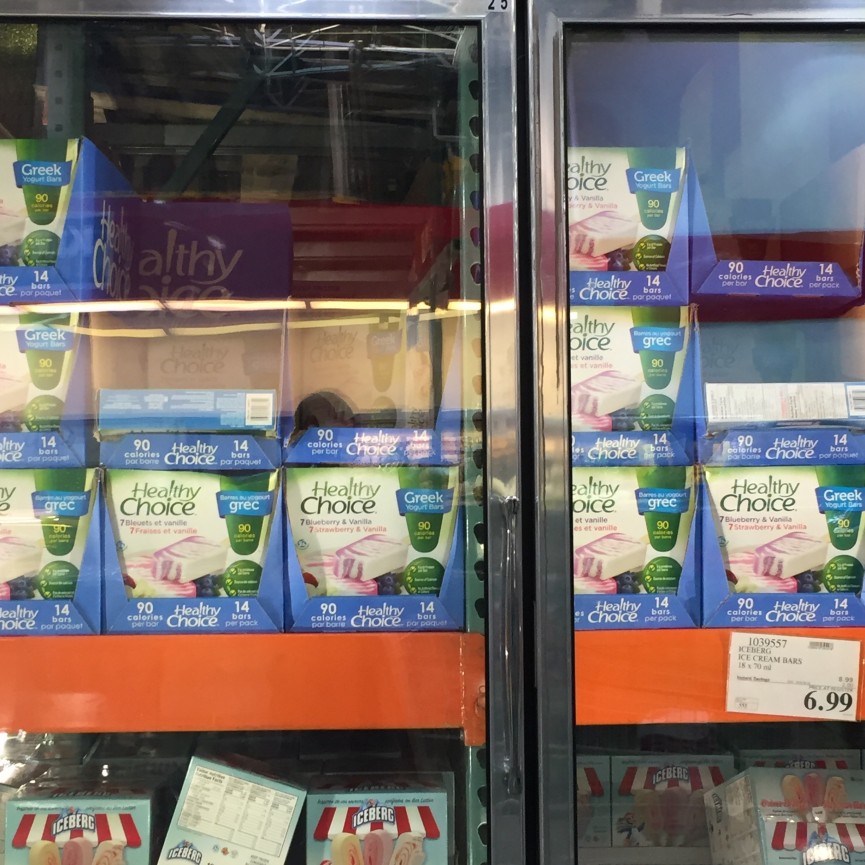 $2.50 off Healthy Choice Greek Yogurt Bars 14 x 80 mL now $7.49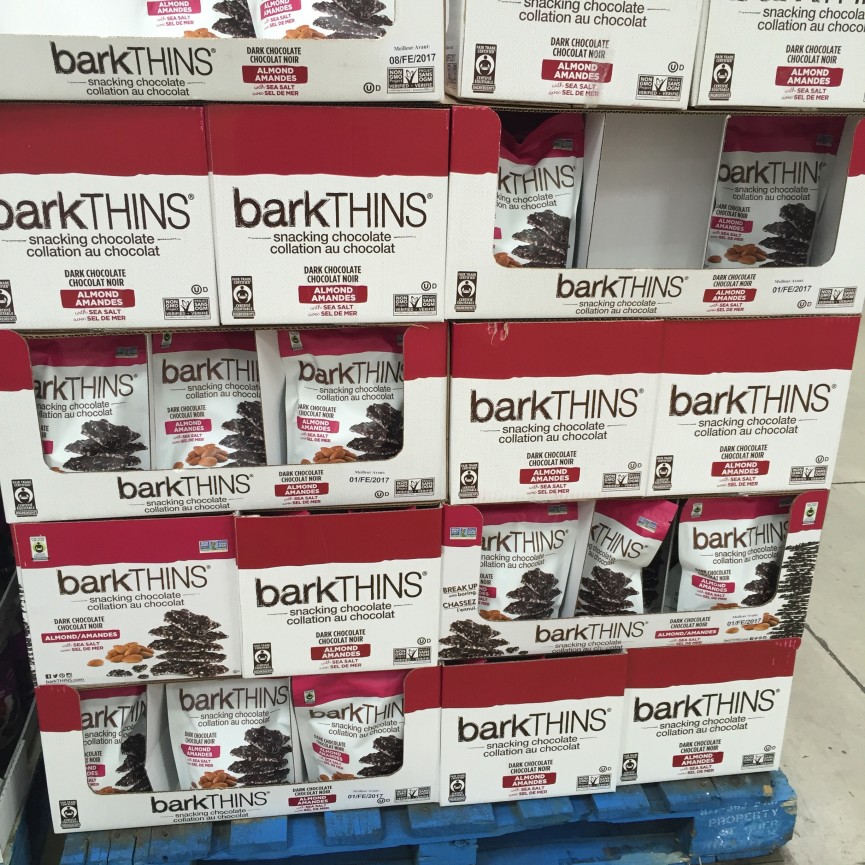 $3 off BarkTHINS Dark Chocolate Almond 482g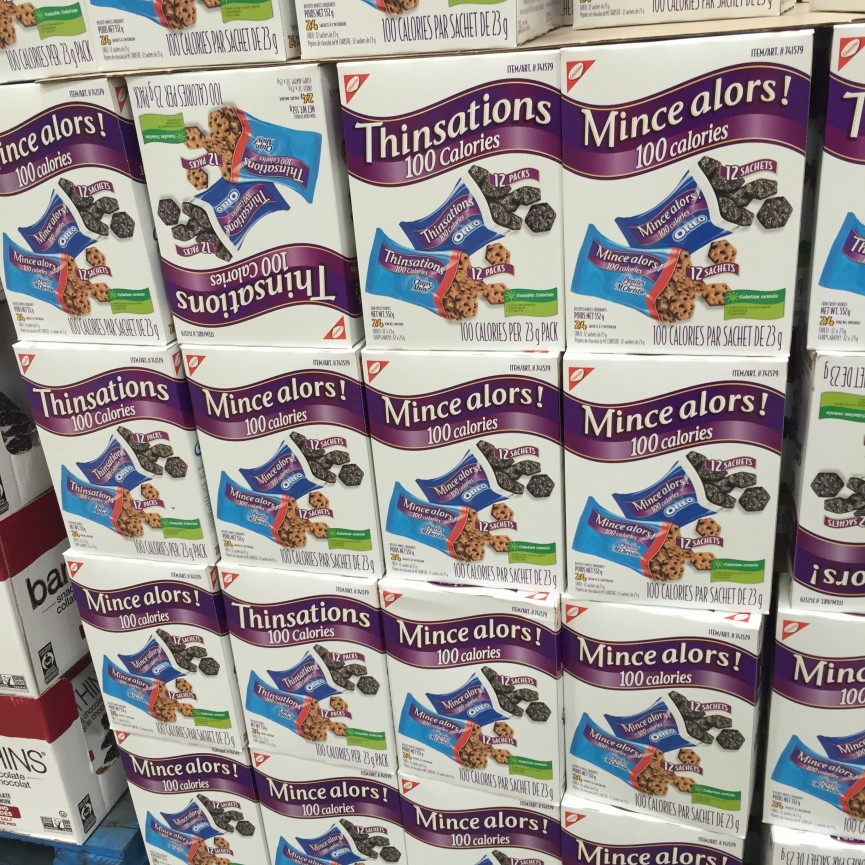 $2 off Christie Thinsations 24 packs now $5.79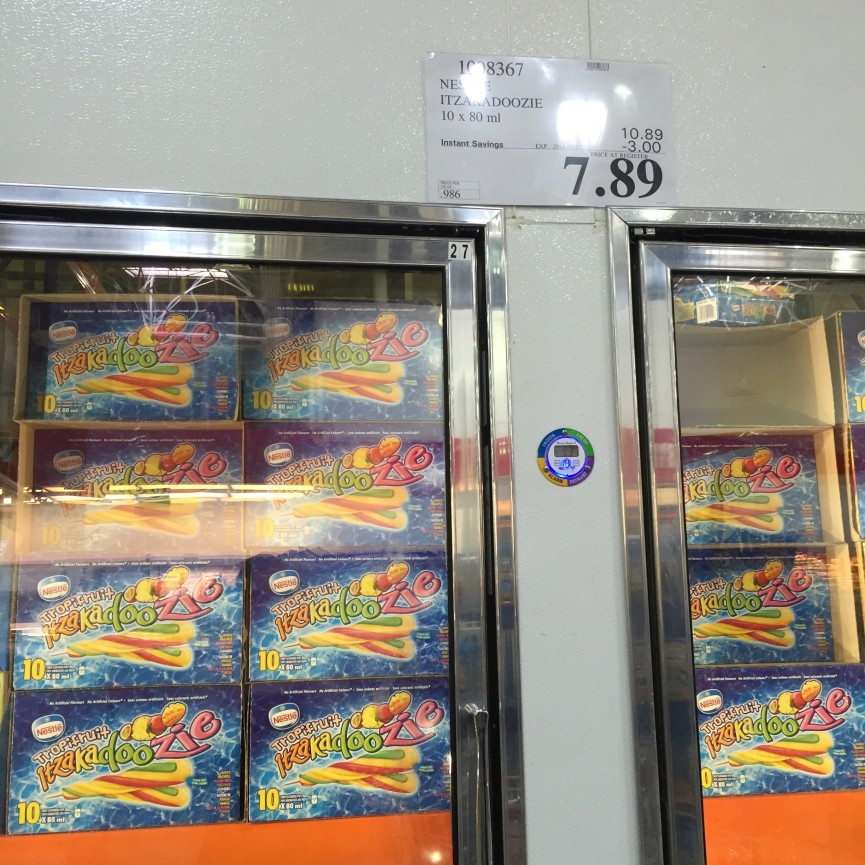 $3 off Nestle Itzakadoozie 10 x 80 mL now $7.89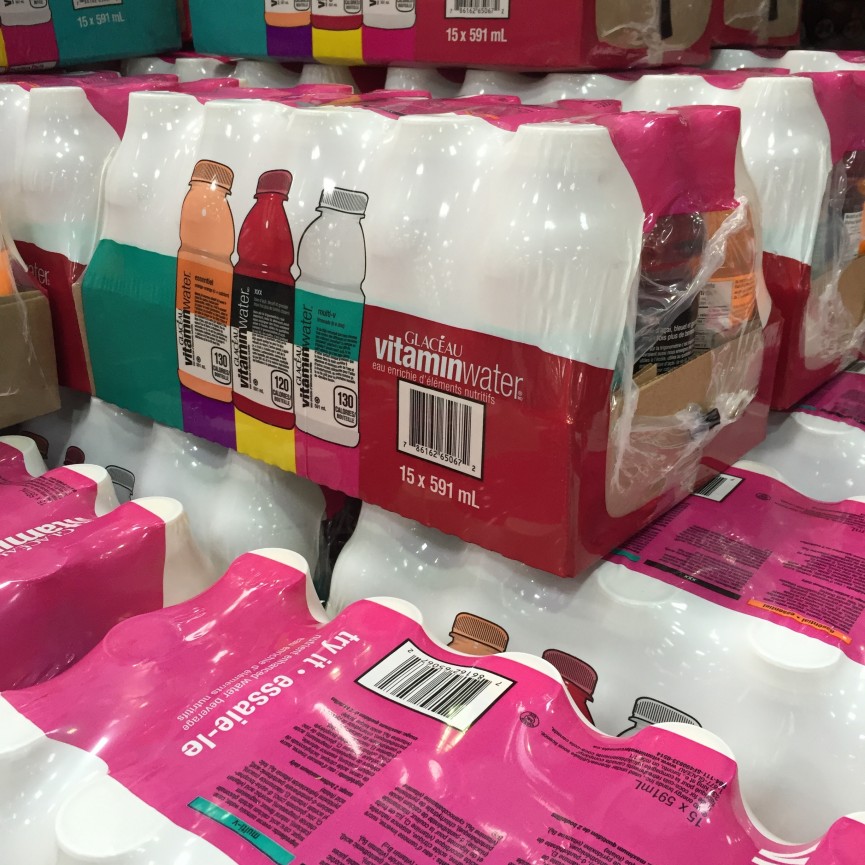 $4 off Glaceau Vitamin Water 15 x 591 ml now $15.99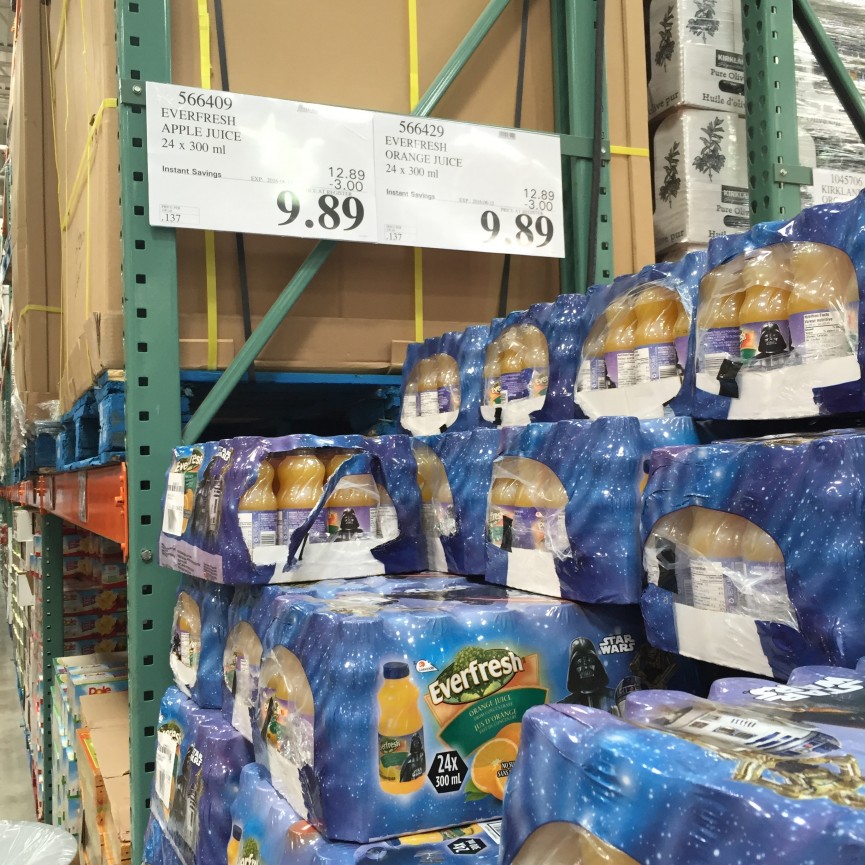 $3 off Everfresh Apple Juice 24 x 300 ml now $9.89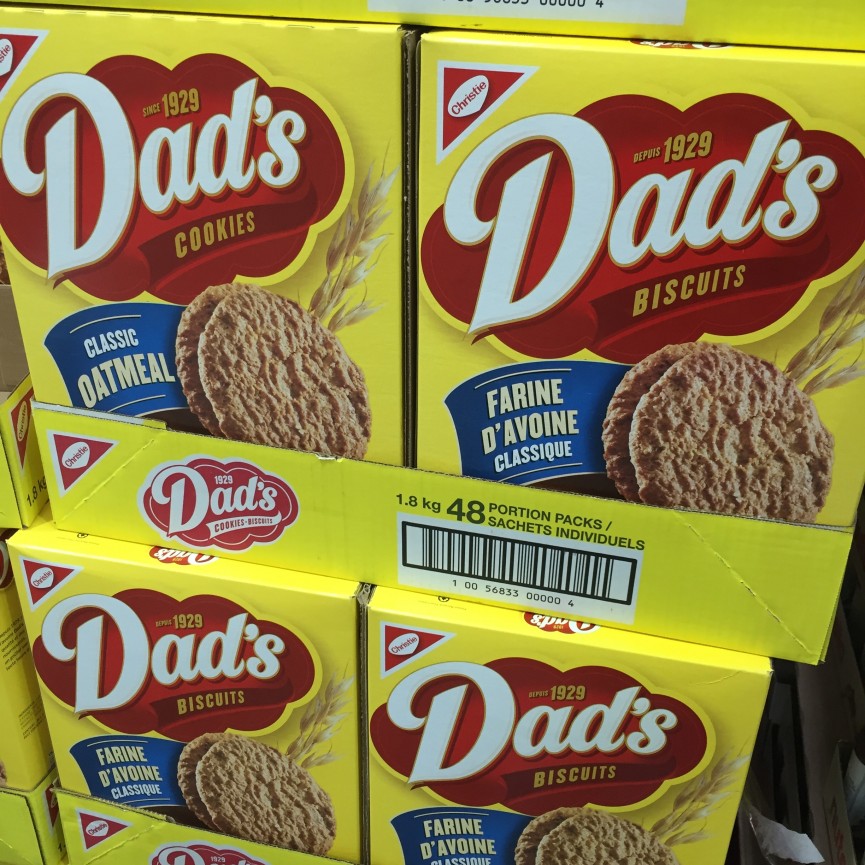 Dad's Classic Oatmeal Cookies 1.8 kg now $8.69

(was $10.99)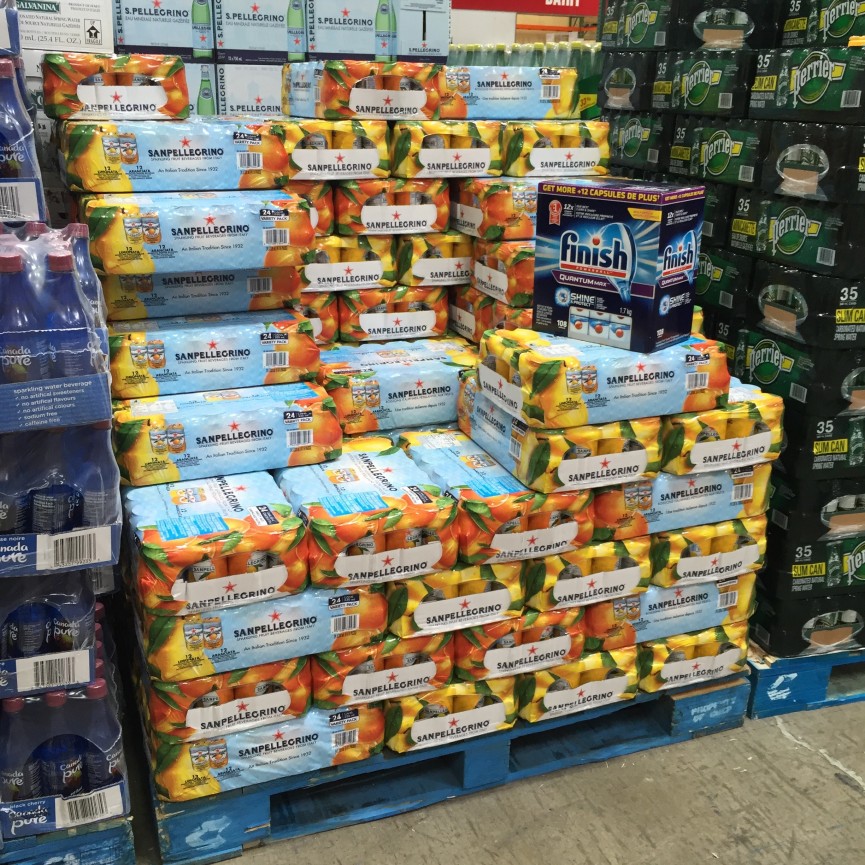 San Pellegrino Rainbow Pack 24 x 330 ml now $12.69

(was $15.89)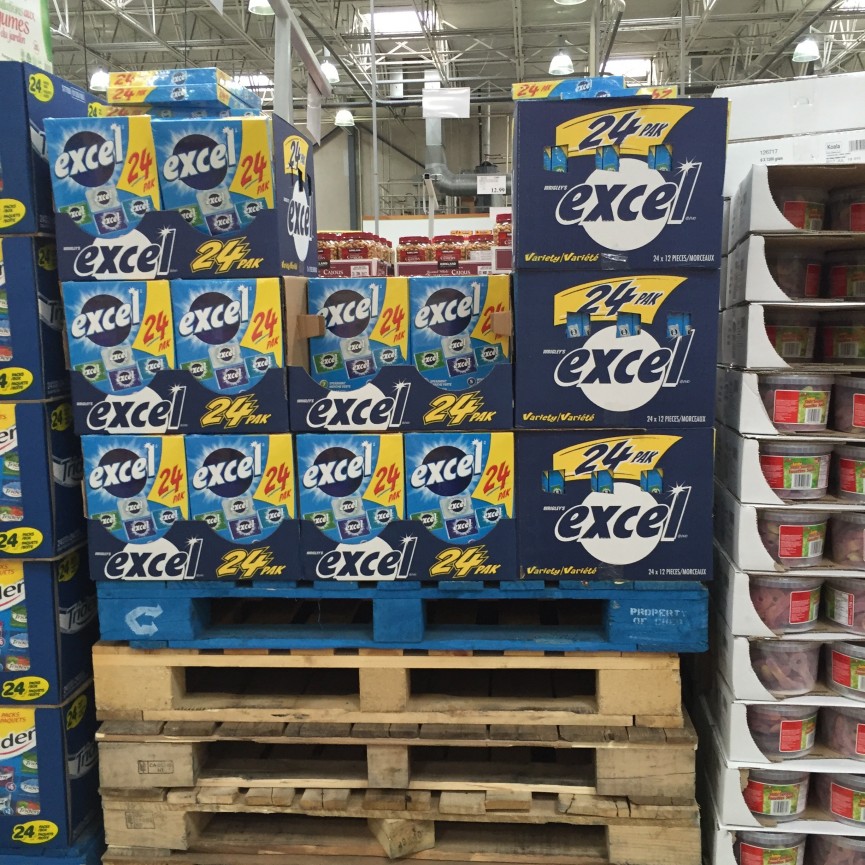 Excel Variety Pack (24 Packs) now $11.59

(was $14.69)

Bibigo Mini Chicken Wontons now $9.99

(was $13.49)

Perrier Lemon Sparkling Water 12 x 1L now $11.79

(was $14.99)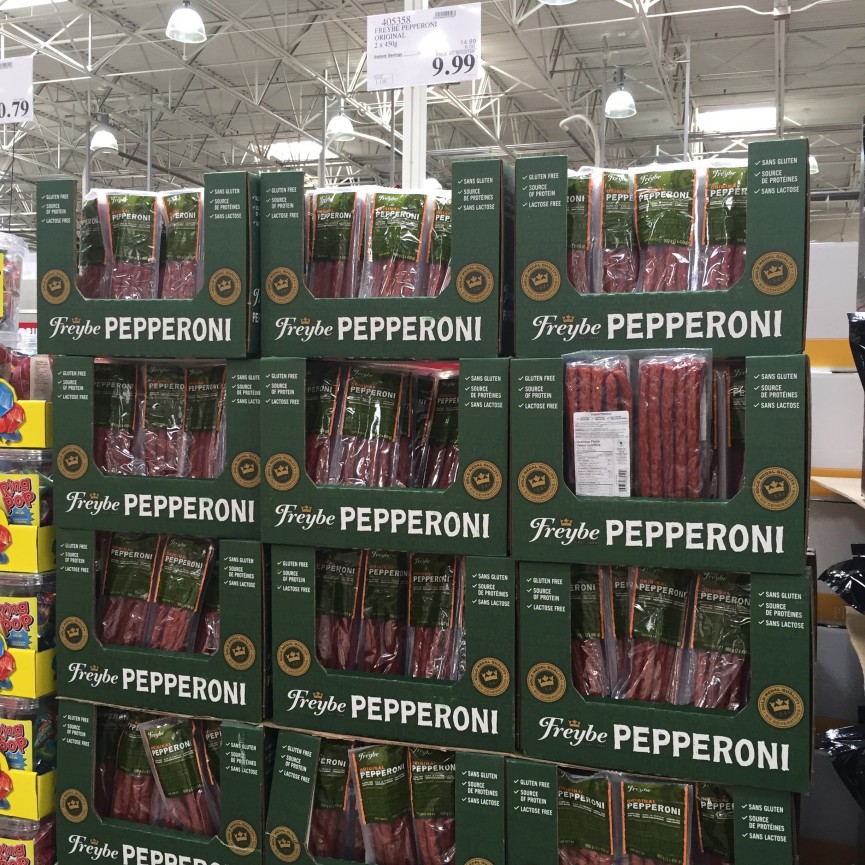 $5 off Freybe Pepperoni Original 2 x 450 g now $9.99

$5 off La Dolce Vita Flavoured Extra Virgin Olive Oil 4 x 250 ml now $9.99
$3 off Nature Valley Crunchy Granola Bars pack of 68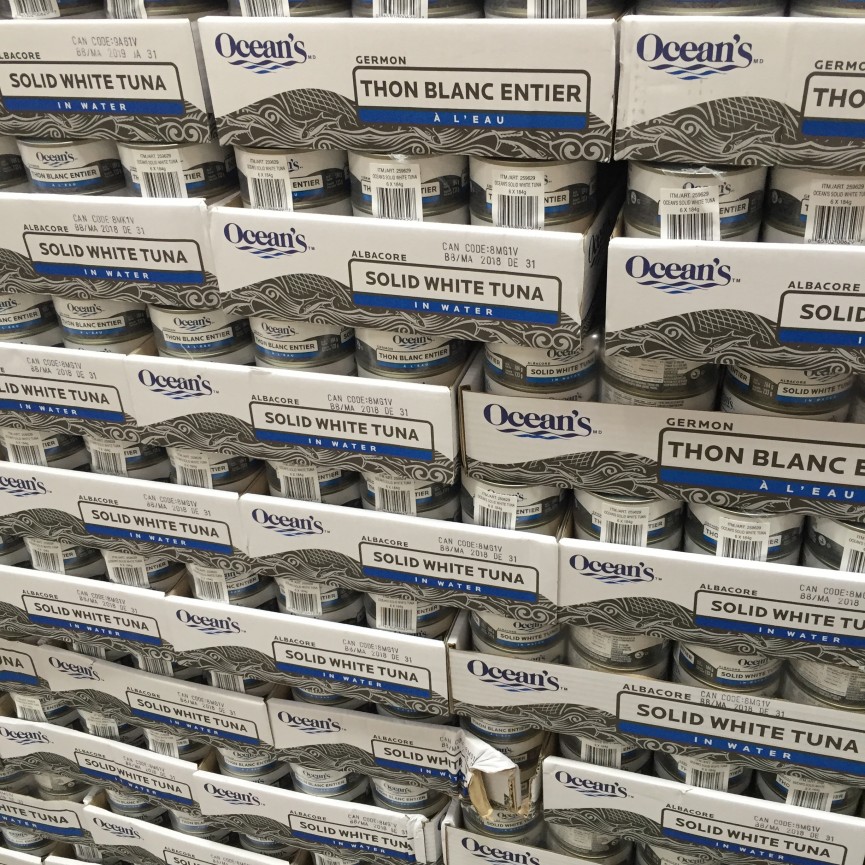 $3 off Ocean's Solid White Tuna 6 x 184g

$2 off Piller's Knackwurst Sausages 1kg now $6.99
Post Honey Bunches of Oats 1.2 kg now $5.99 (was $7.99)
Nestle Nescafe 475 g now $8.19 (was $10.39)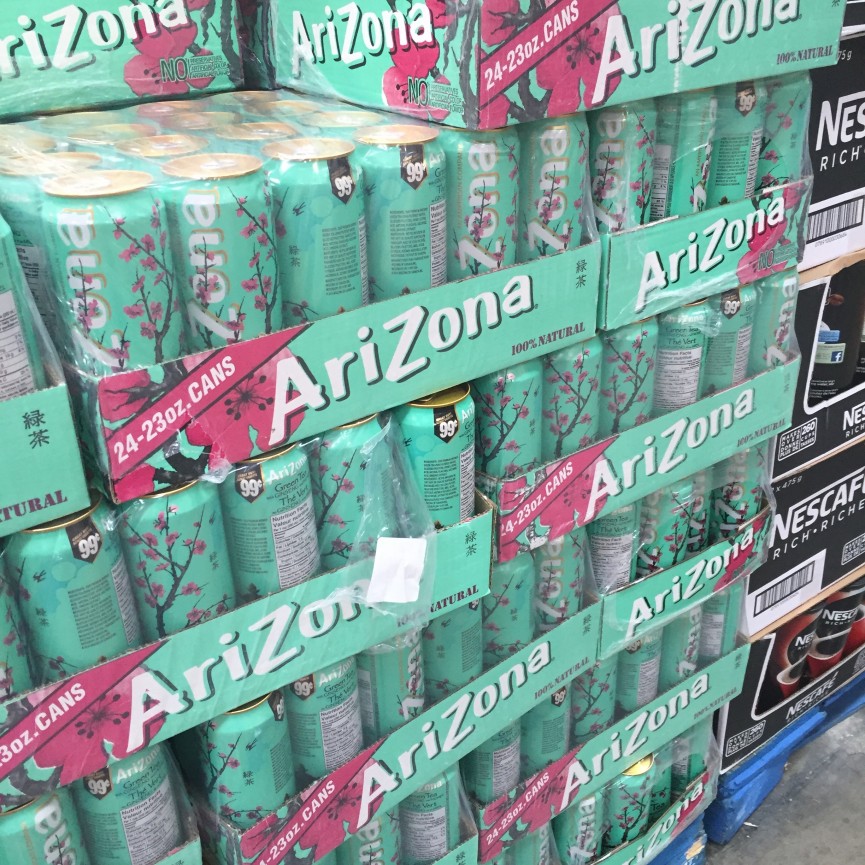 Arizona Green Tea Ginseng & Honey 24 x 680 mL now $13.89 (was $17.89)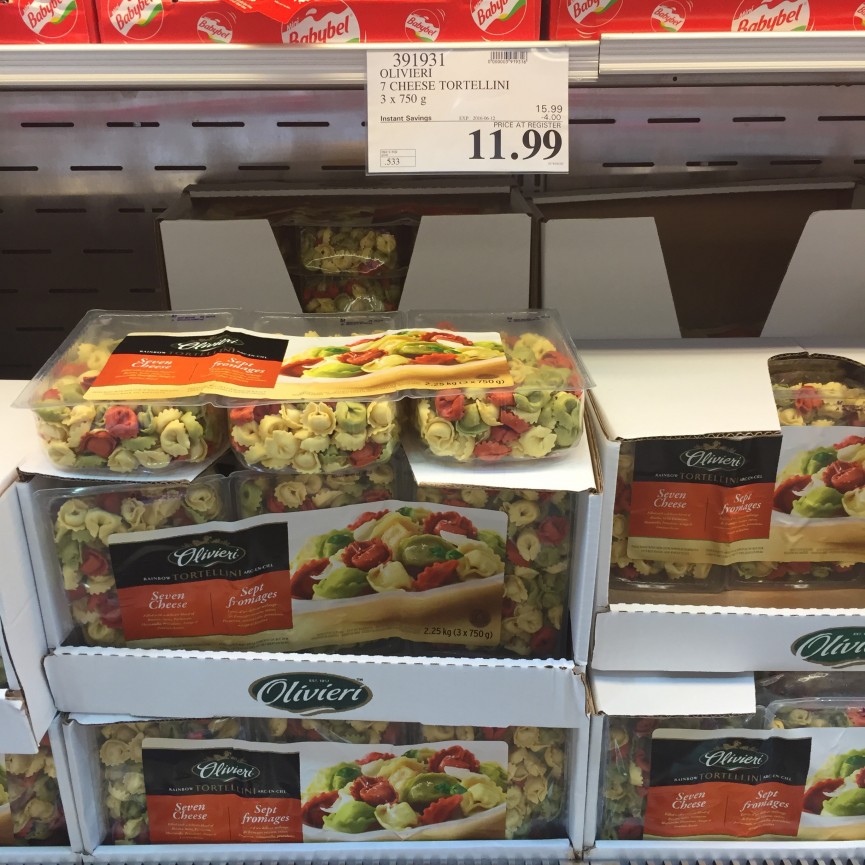 Olivieri 7 Cheese Tortellini 3 x 750 g now $11.99 (was $15.99)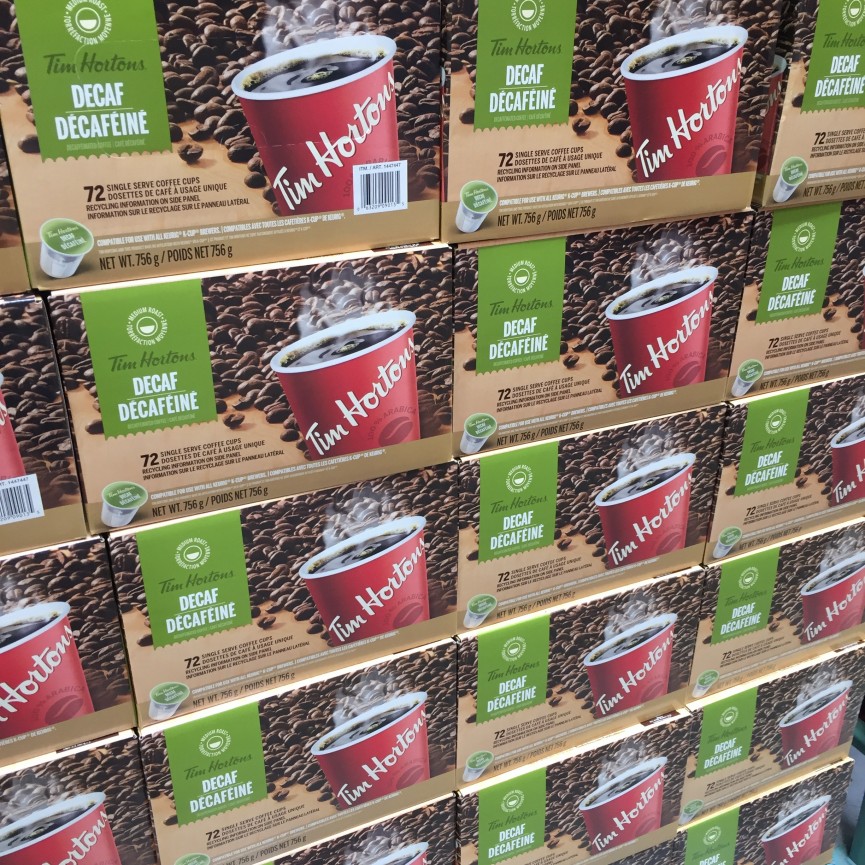 Tim Hortons 72 Count Original or Decaf K-Cups $39.99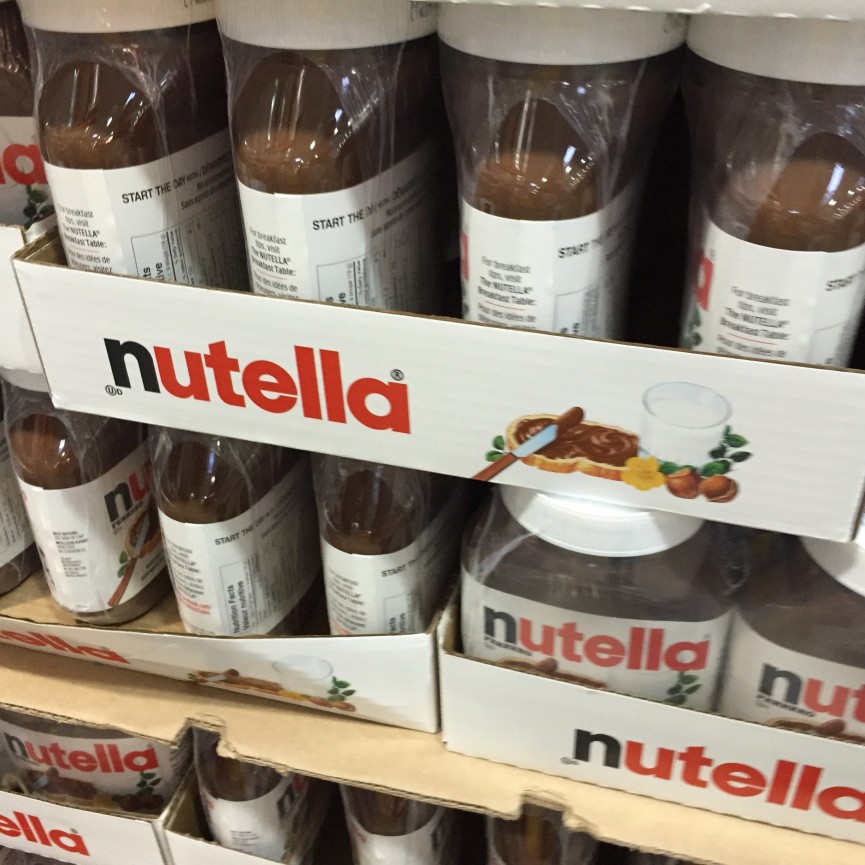 Ferrero Nutella 2 x 950g $13.99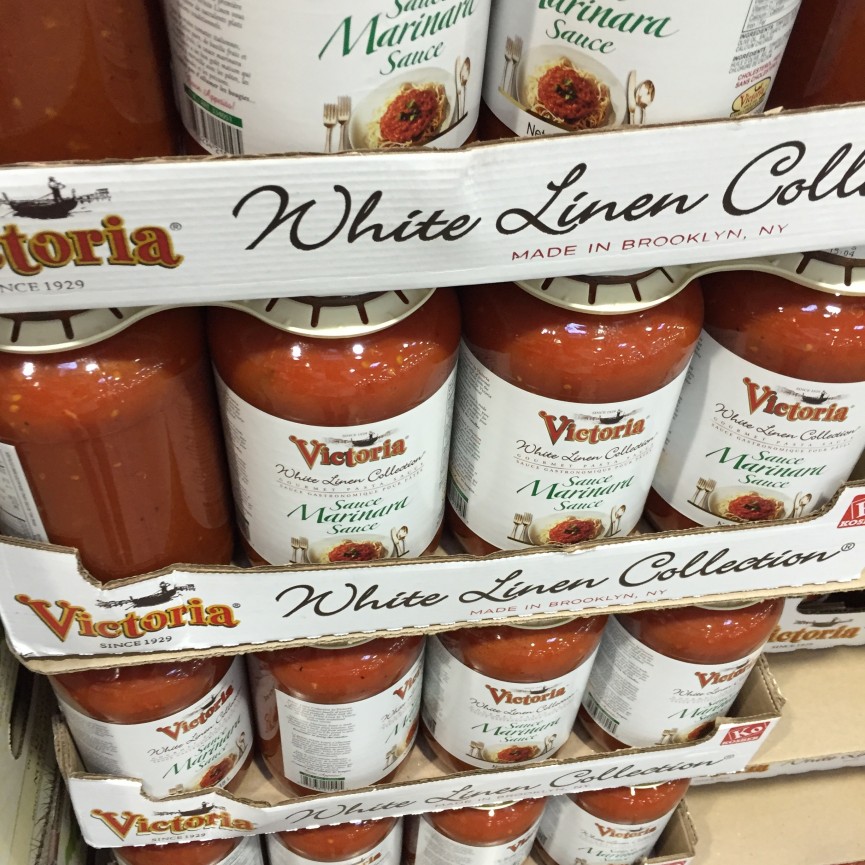 White Linen Marinara Sauce 2 x 1.18L $10.99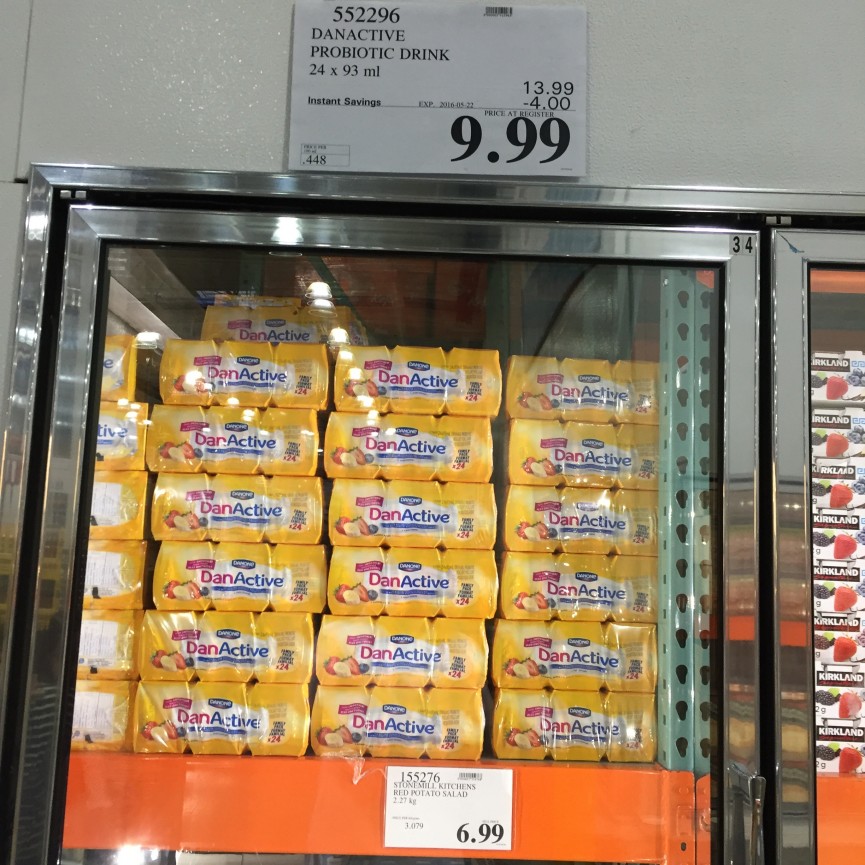 Danactive Probiotic Youth Drink 24 x 93 ml now $9.99 (was $13.99)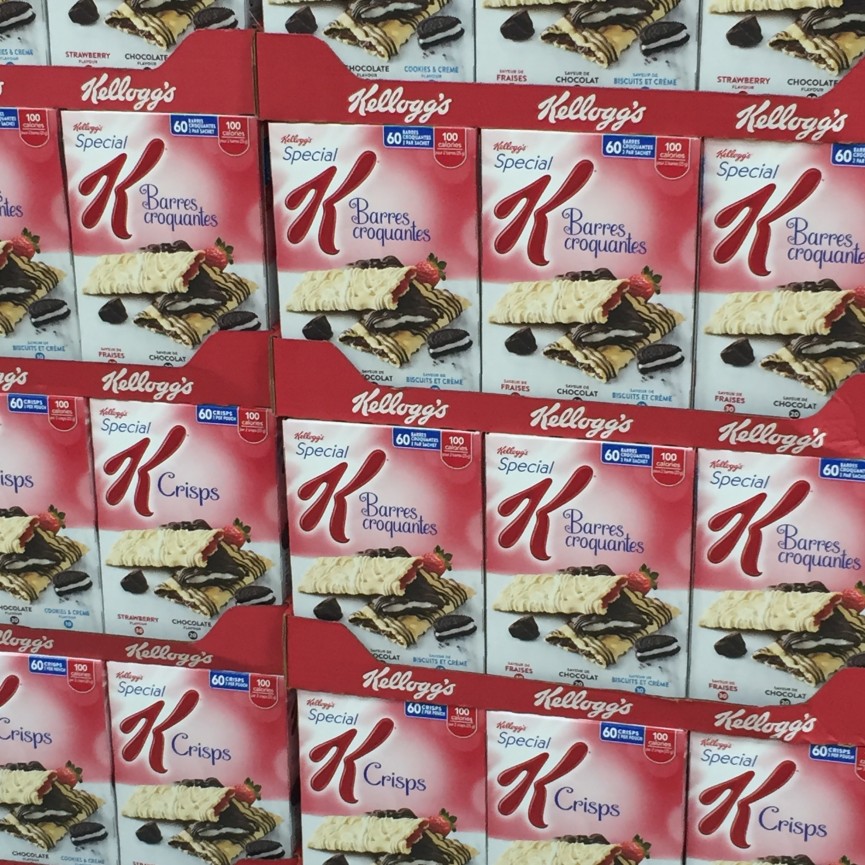 Kellogg's Special K Crisps 60 Bars 2 Per Pouch now $11.79 (was $12.89)
Kids
Contigo 3x 14oz kids' cups - $22.99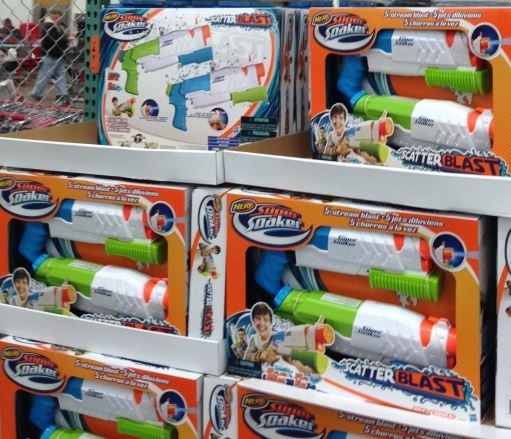 Super Soaker Twin Pack - $19.99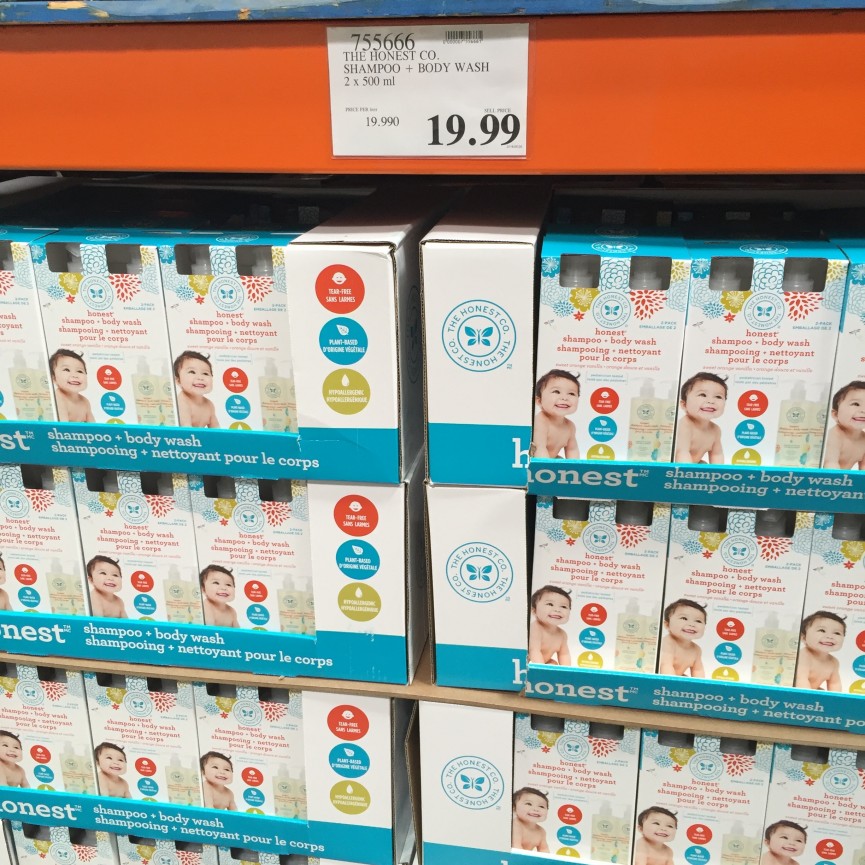 The Honest Co. Shampoo + Body Wash 2 x 500 ml $19.99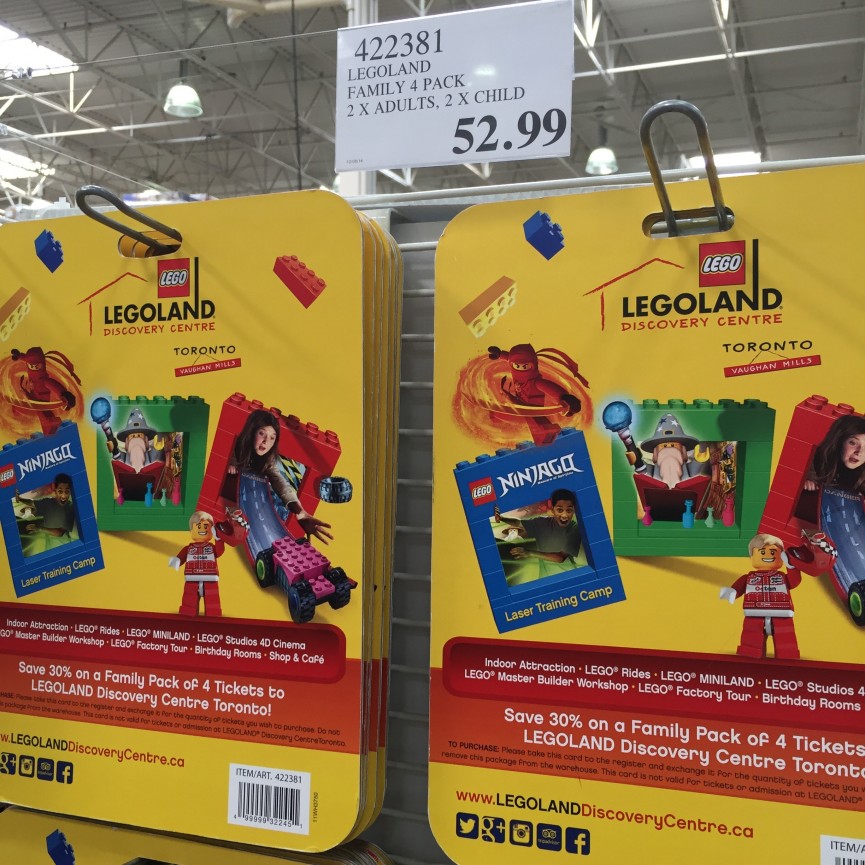 Legoland Toronto Family 4 Pack (2 adults, 2 children) $52.99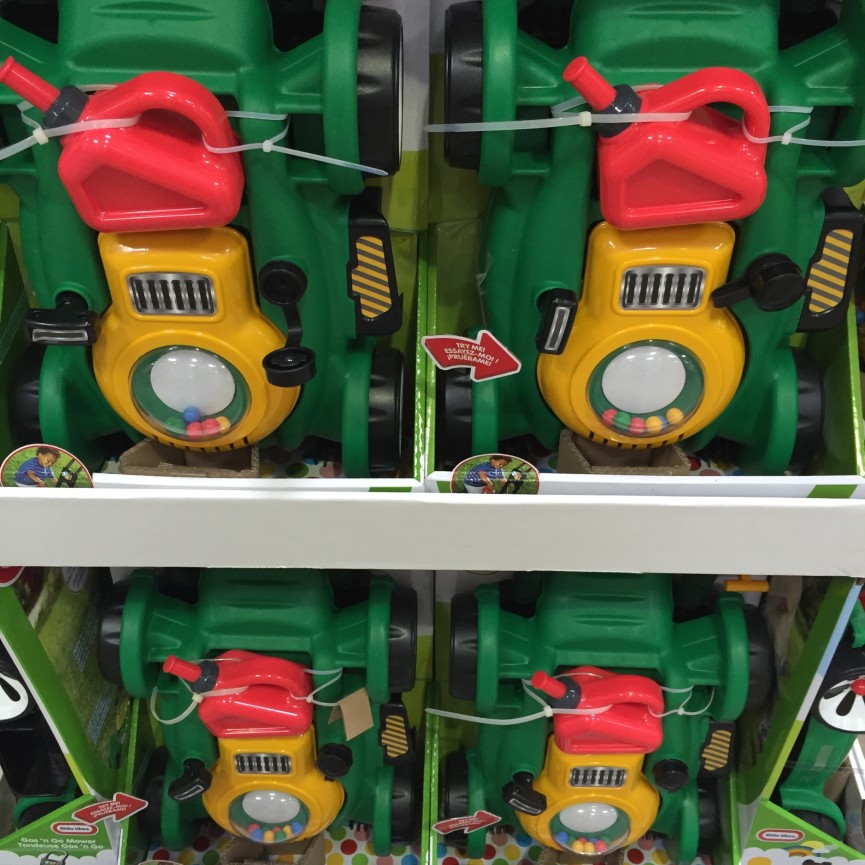 Little Tikes Gas & Grow Pretend Mower $19.99
Clothing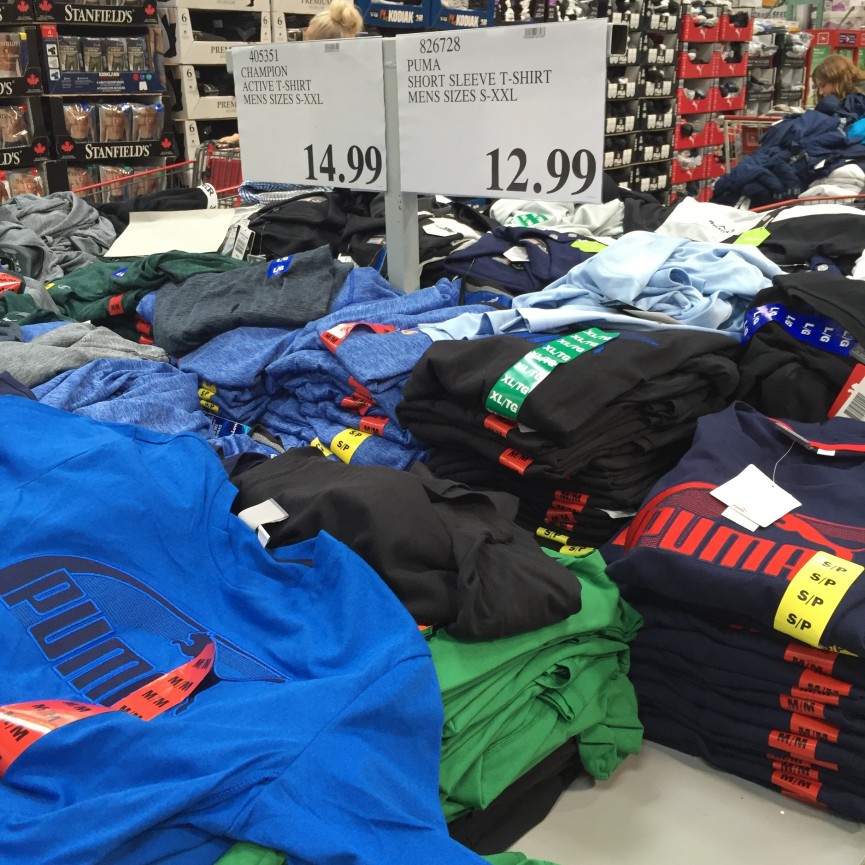 Puma Short Sleeve T-Shirt Mens Sizes S-XXL $12.99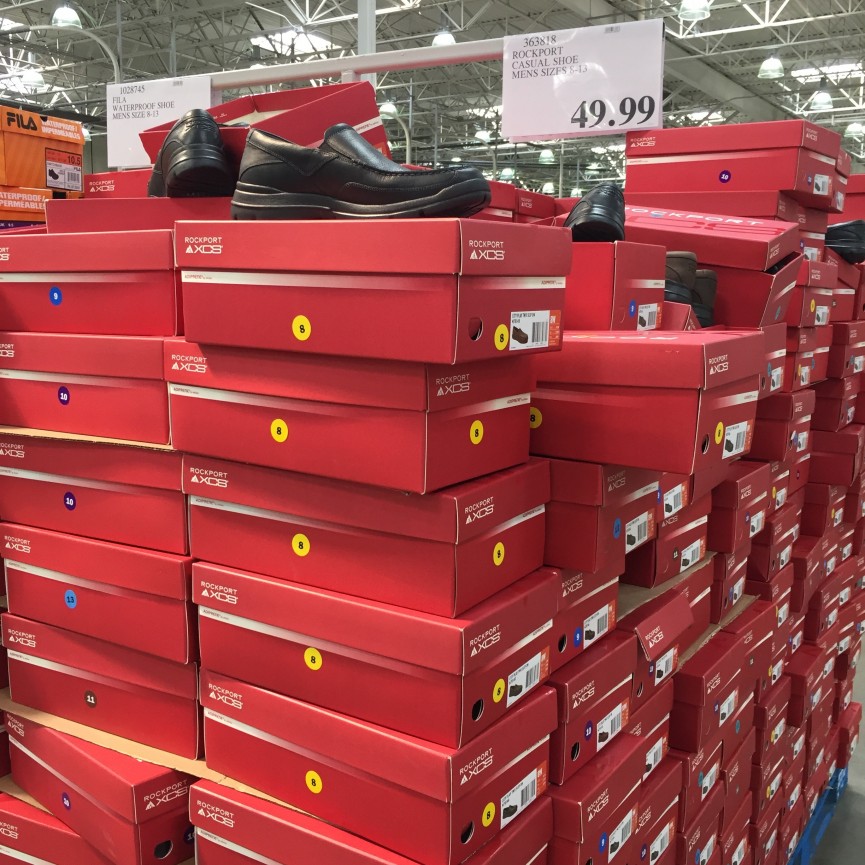 Rockport Casual Shoe Mens Sizes 8 - 13 $49.99
Fila Waterproof Shoe Mens Sizes 8 - 13 $39.99
Summer Fun
Paddle Pals Kid's Swimming Aid - $16.99
Pelican Kids Kayak with Paddle - $99.99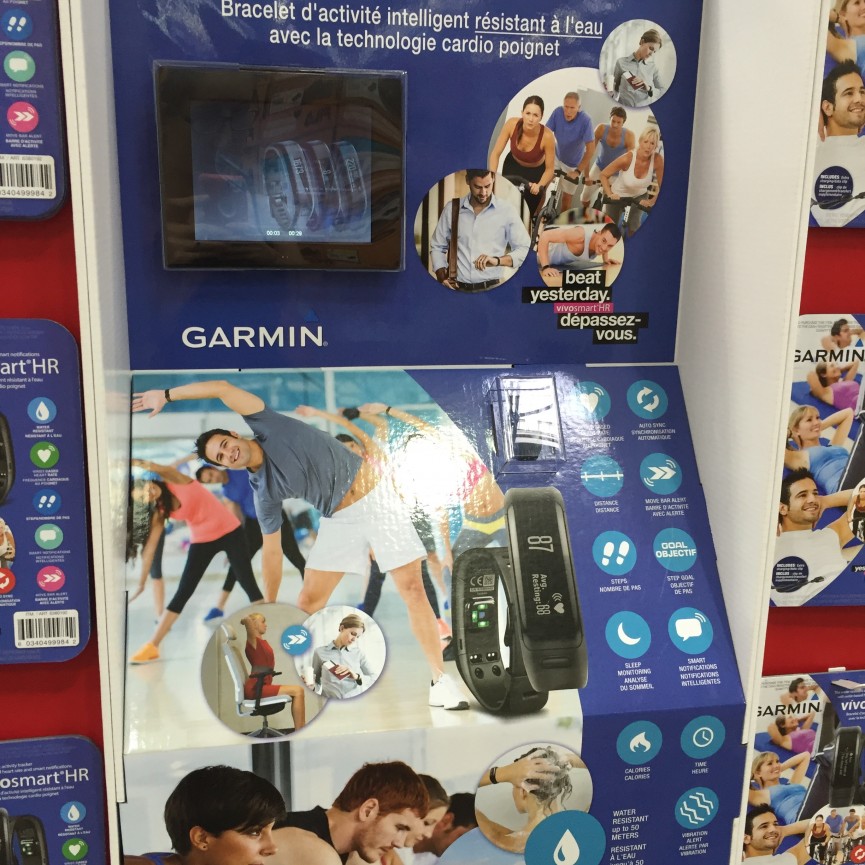 Garmin Vitosmart HR Extra Charging Clip now $168.99 (was $198.99)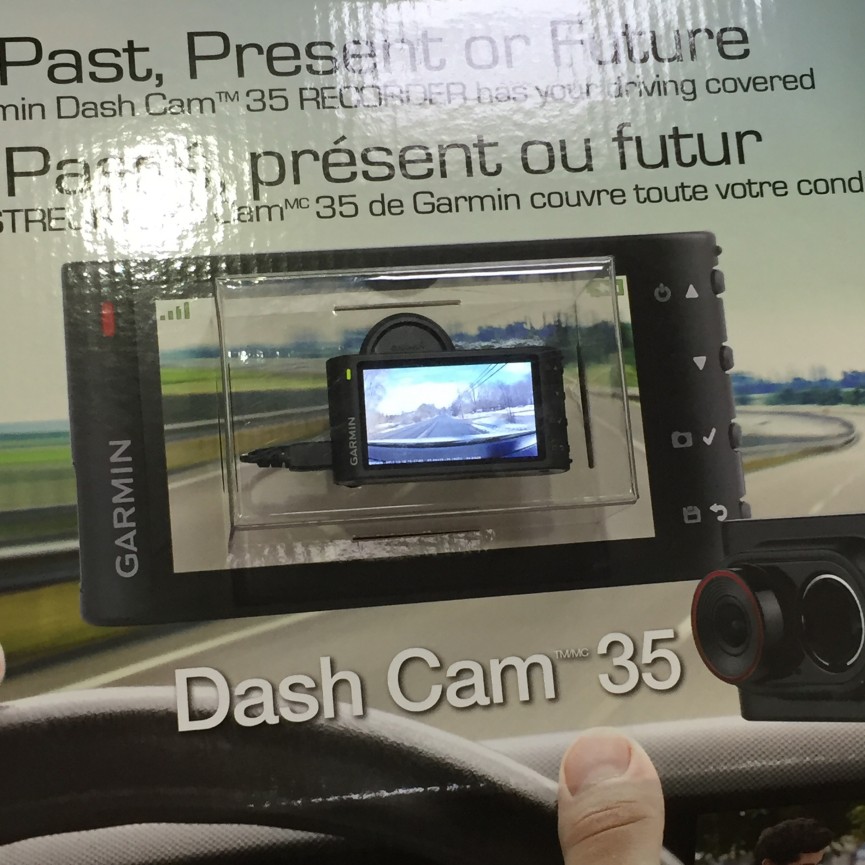 Garmin Dash Cam 35 3" LCD HD Screen now $229.99 (was $259.99)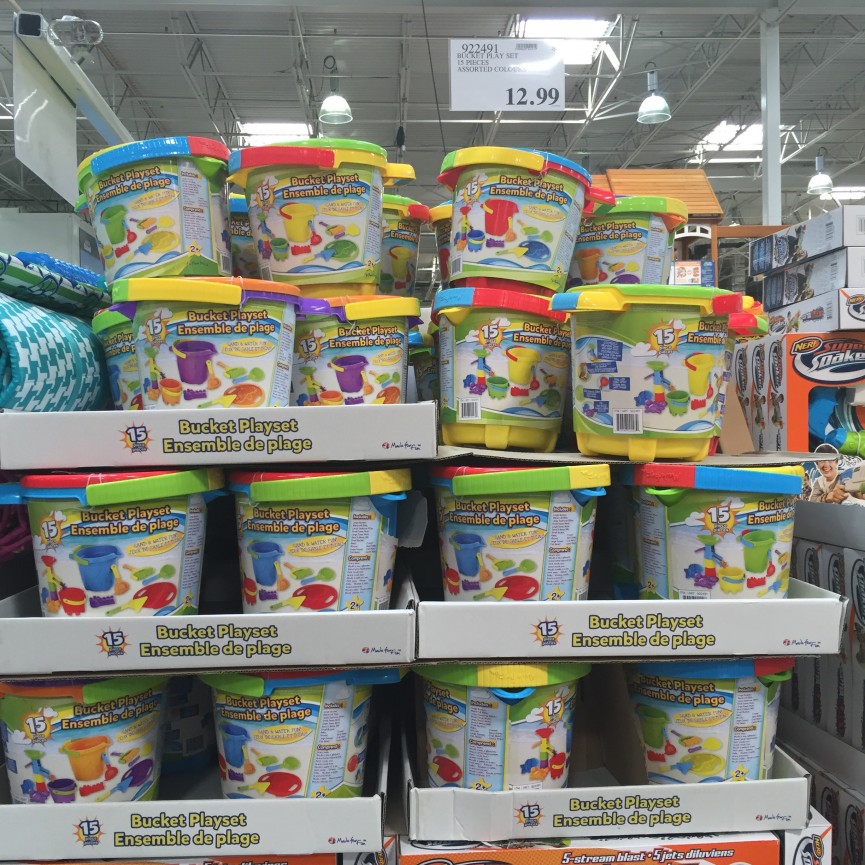 Bucket Play Set - 15 Pcs, Assorted Colours - $12.99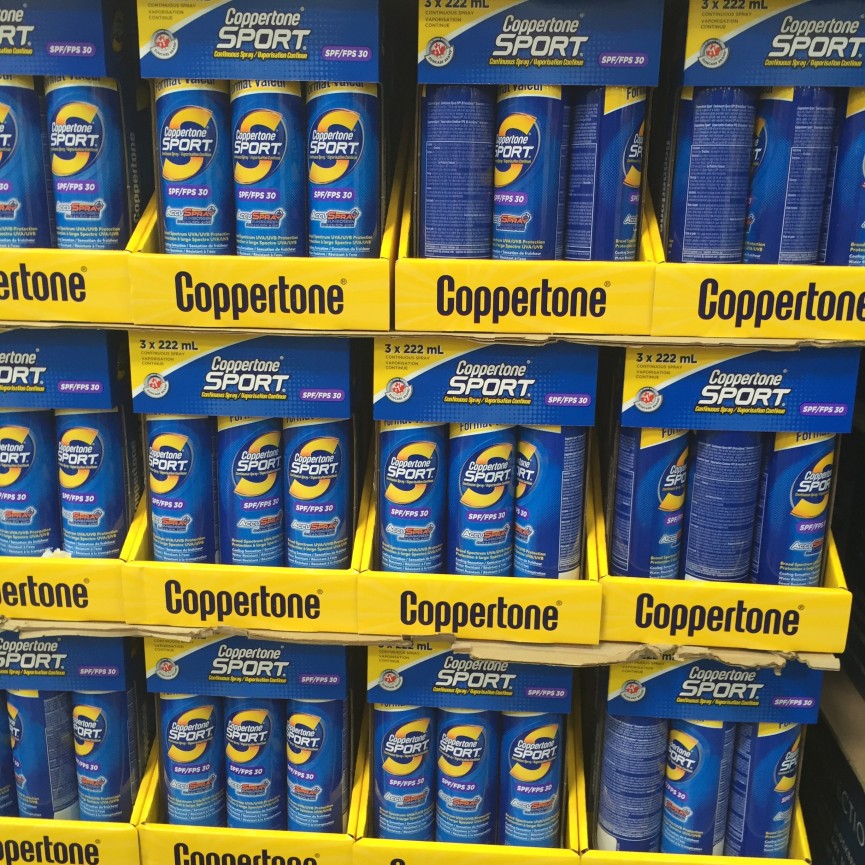 Coppertone Sport Sunscreen 3 x 222 mL - $18.99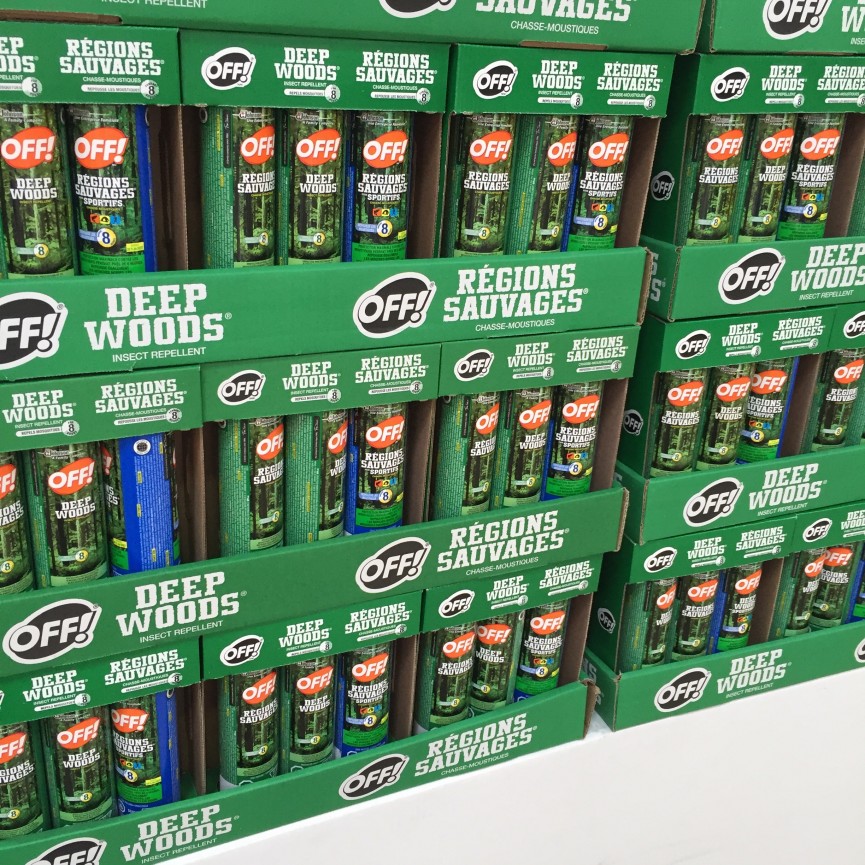 Off! Deep Woods Insect Repellent 3 Pack - $19.99
Off! Family Care Insect Repellent 2 x 170g $19.79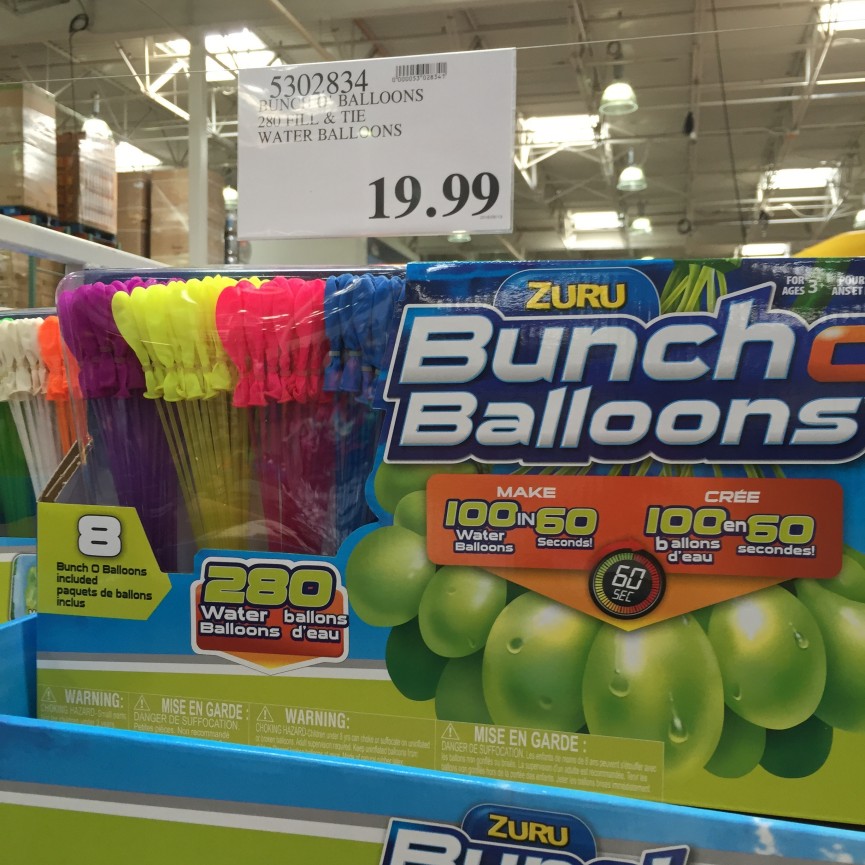 Bunch O Balloons Self Tie Water Balloons $19.99
The Bear Chair Co. Muskoka Chair Solid White Pine $49.99
Lifetime Children's Oval Picnic Table $64.99
Coolerz Twin Pack Lazy River Float Tubes $24.99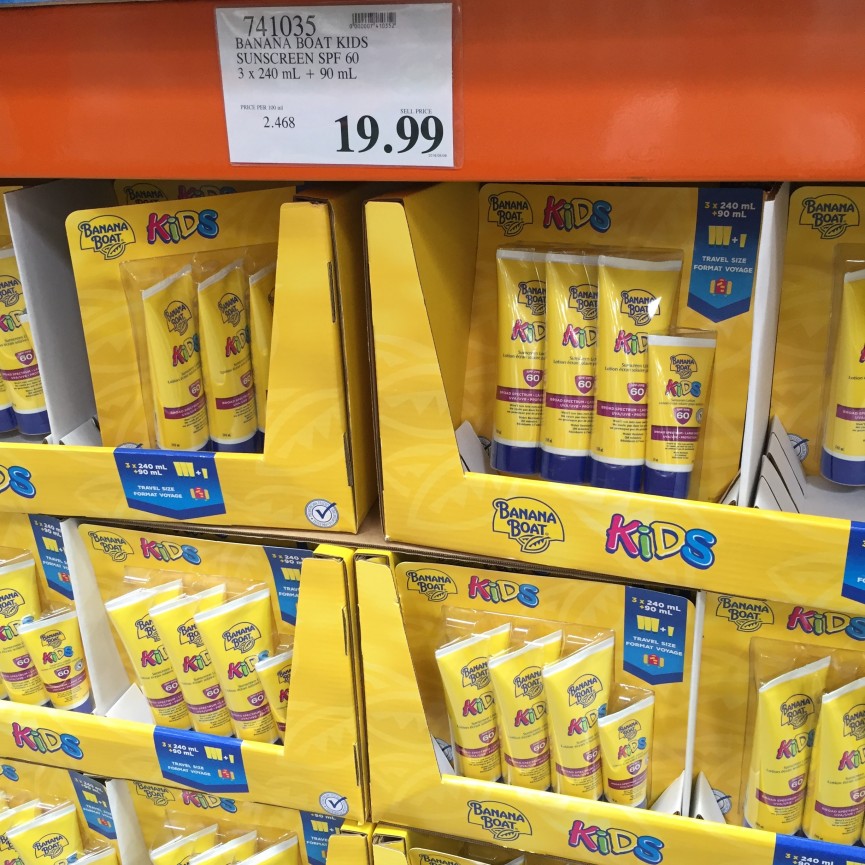 Banana Boat Kids Sunscreen 3 x 240ml + 90ml $19.99
Pharmacy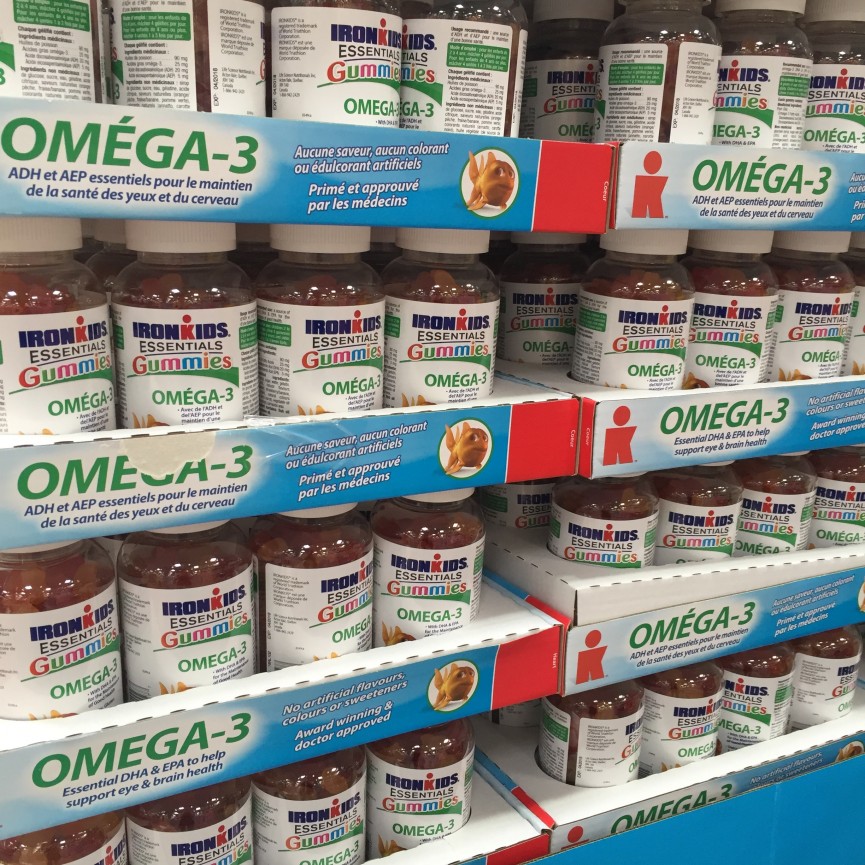 $3 off IronKids Omega-3 Supplement 200 Gummies now $9.99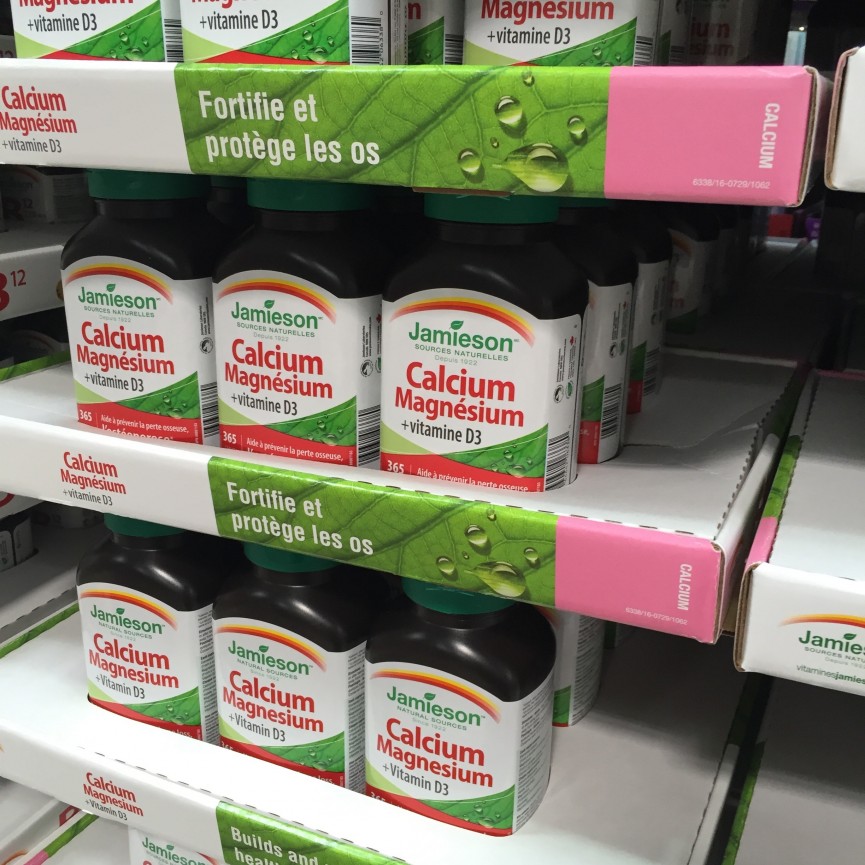 Jamieson Calcium Magnesium with Vitamin D 365 caplets now $7.49

(was $9.99)
Penaten Medicated Cream 3 x 166 g + bonus 27 g now $14.99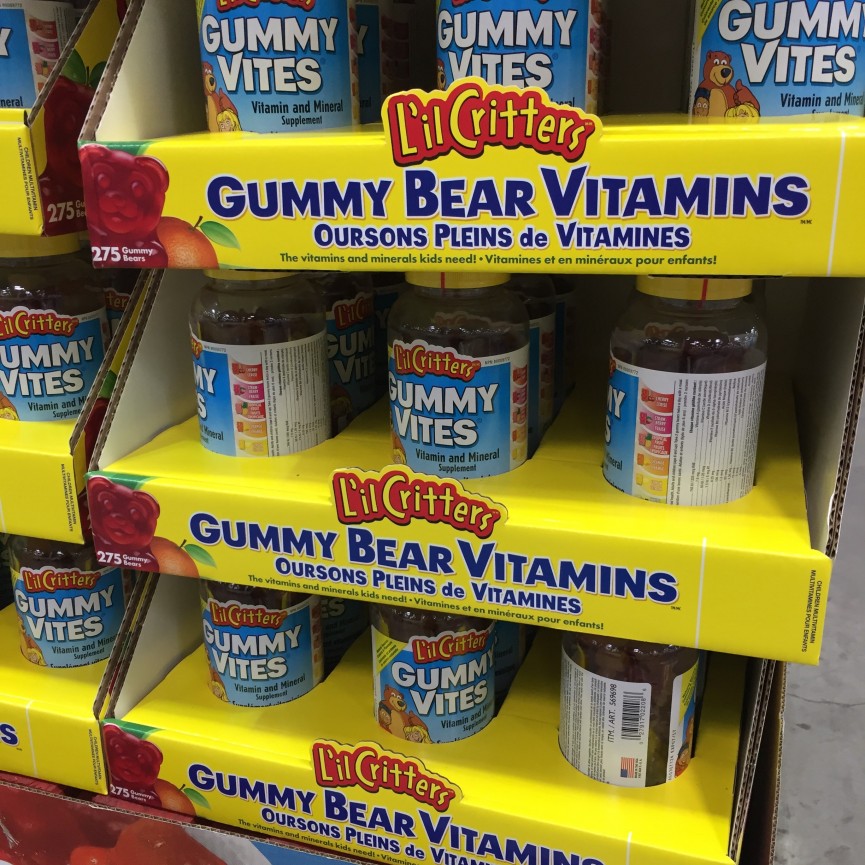 Lil Critters Gummy Bear Vitamins 275 count $8.89

(was $11.99)

$40 off the purchase of 4 boxes of Acuvue Moist or TruEye contact lenses (pack of 90)
$3 off Oral-B CrissCross Toothbrushes now $11.99

$2.50 off Crest Complete Whitening Toothpaste with Scope 5 x 170 mL now $9.99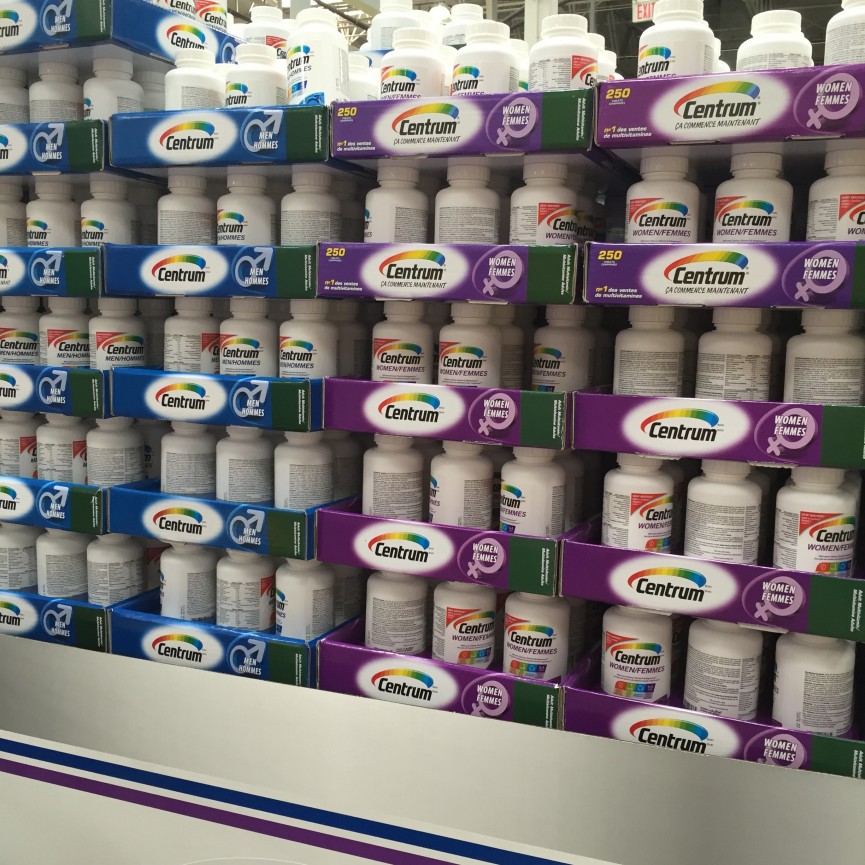 $6 off Centrum Multivitamins for men or women 250 tablets now $19.99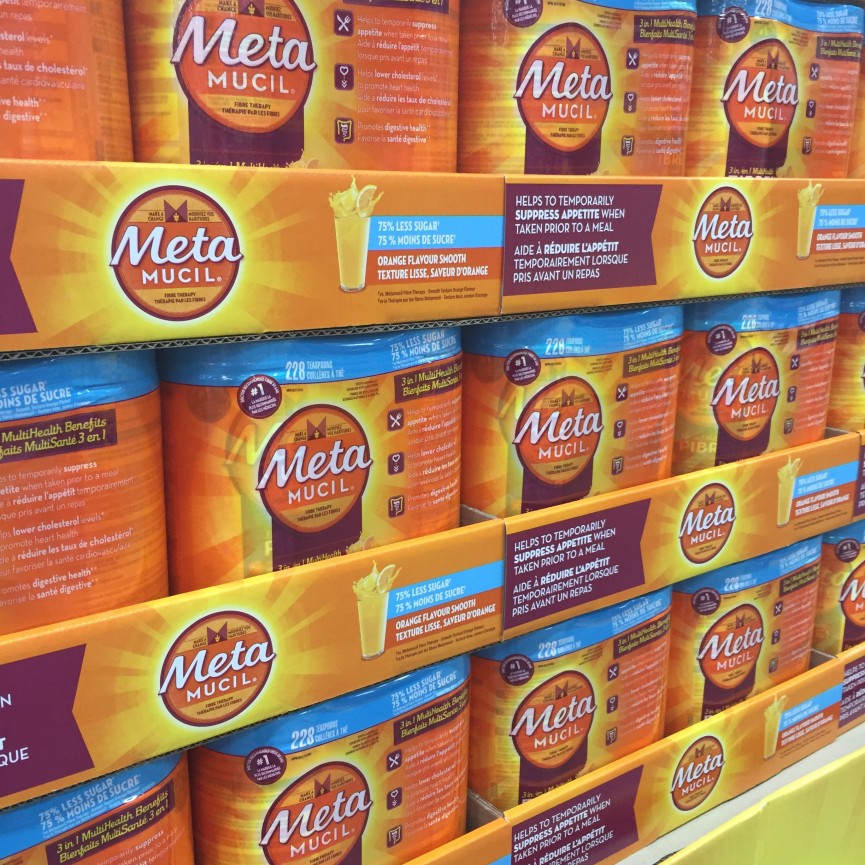 Metamucil Powder with Less Sugar - $29.99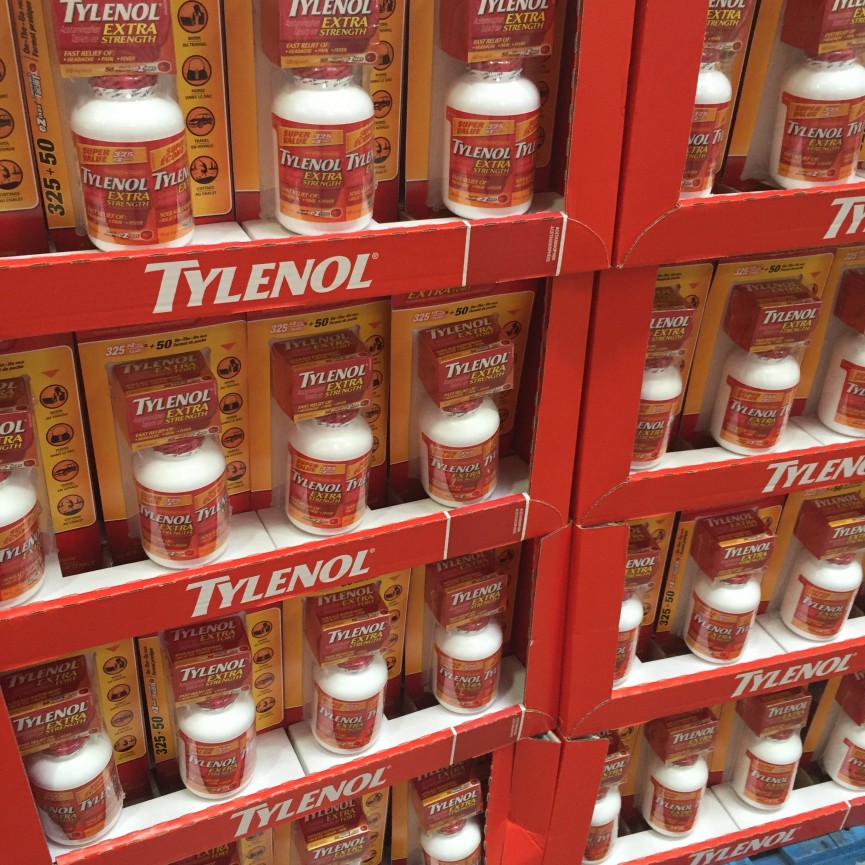 Tylenol Acetaminophen 500 mg EZ Tabs 325 + 50 - $19.99
Nature's Bounty Hair Skin & Nails - 220 Gummies - $14.99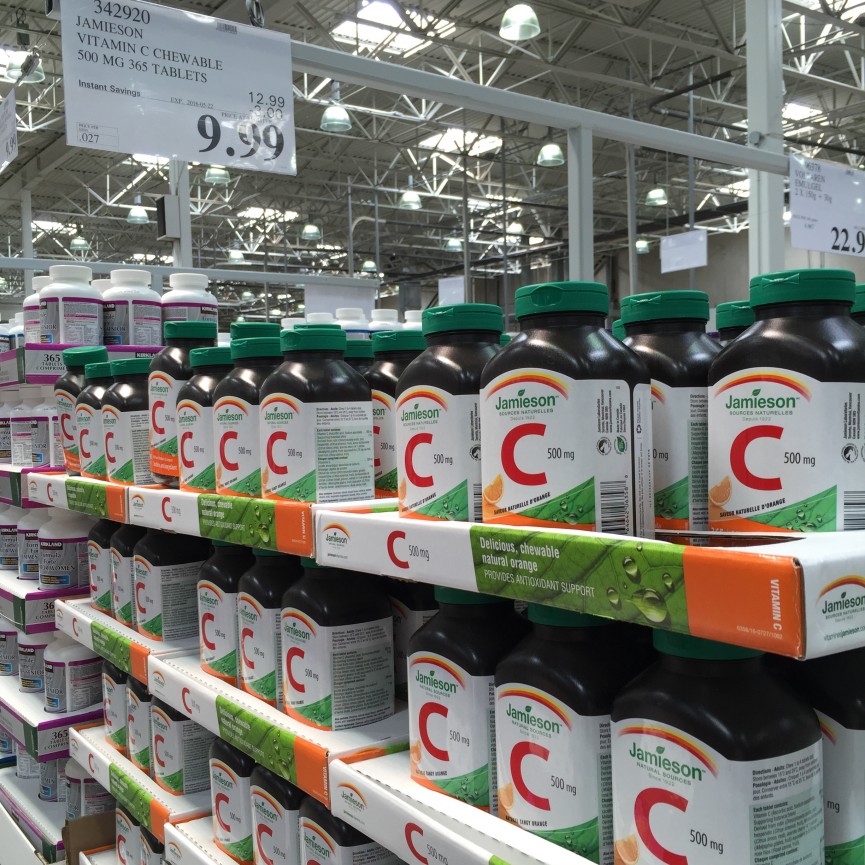 Jamieson Vitamin C Chewable 500mg 365 tablets $9.99 (was $12.99)
Household
$4 off Maples Gallery printed Accent Rug now $14.99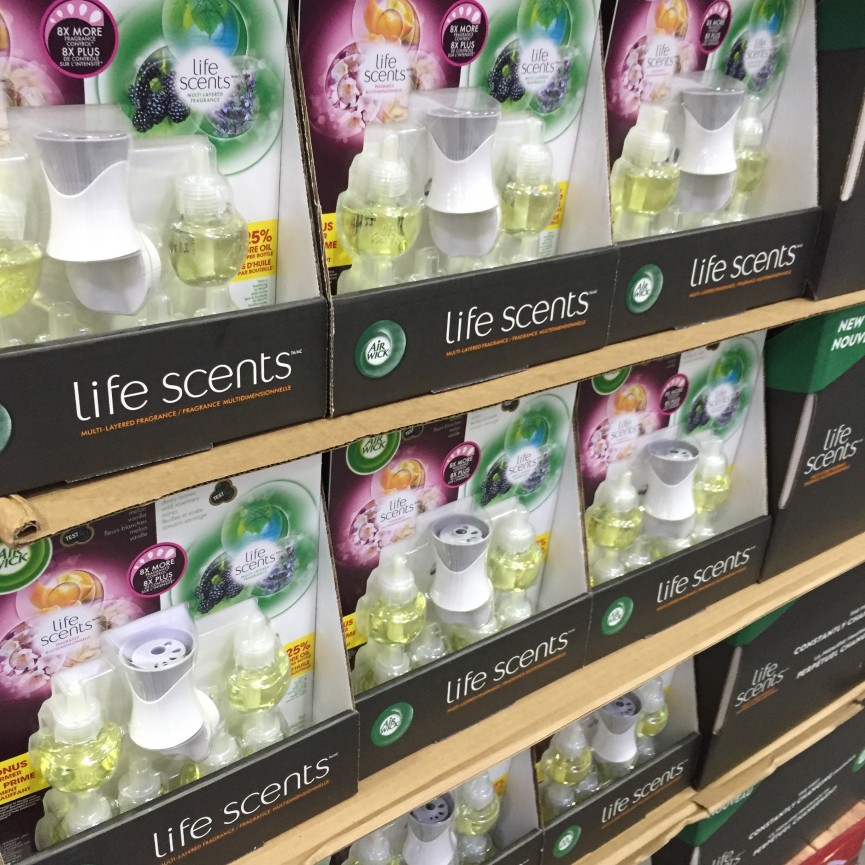 $4 off Airwick Scented Oils 6 Pack Refills now $13.99
$2.20 off Scrubbing Bubbles Aerosol Combo Pack now $8.79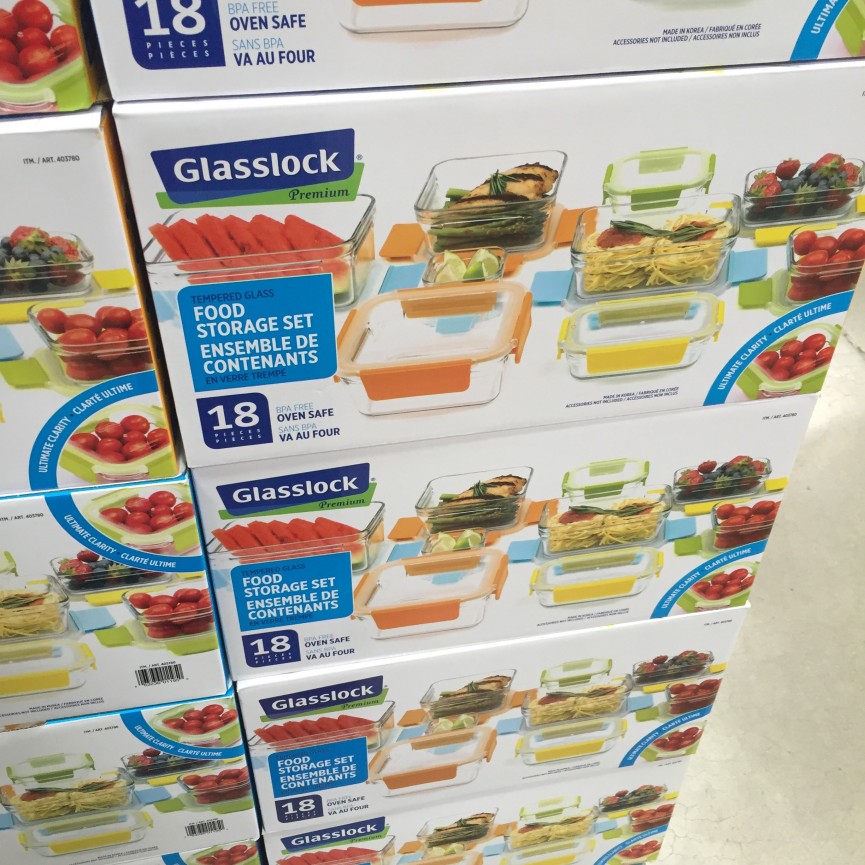 Glasslock 18 Piece Container & Lid Set now $29.99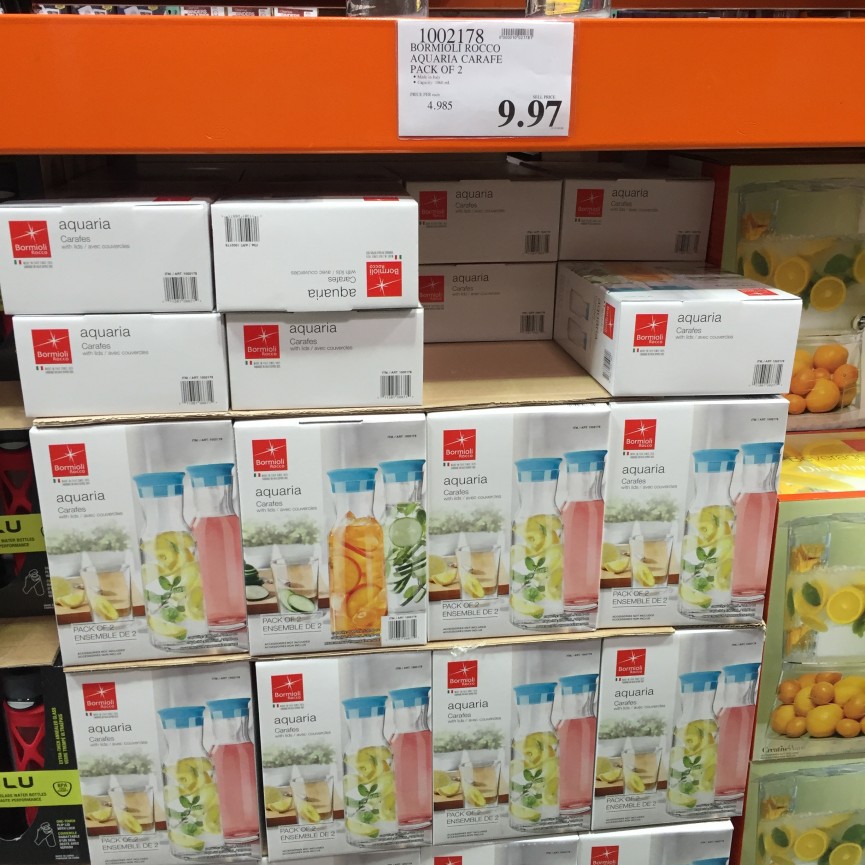 Bormoli Rocco Aquaria Carafe Pack of 2 - $9.97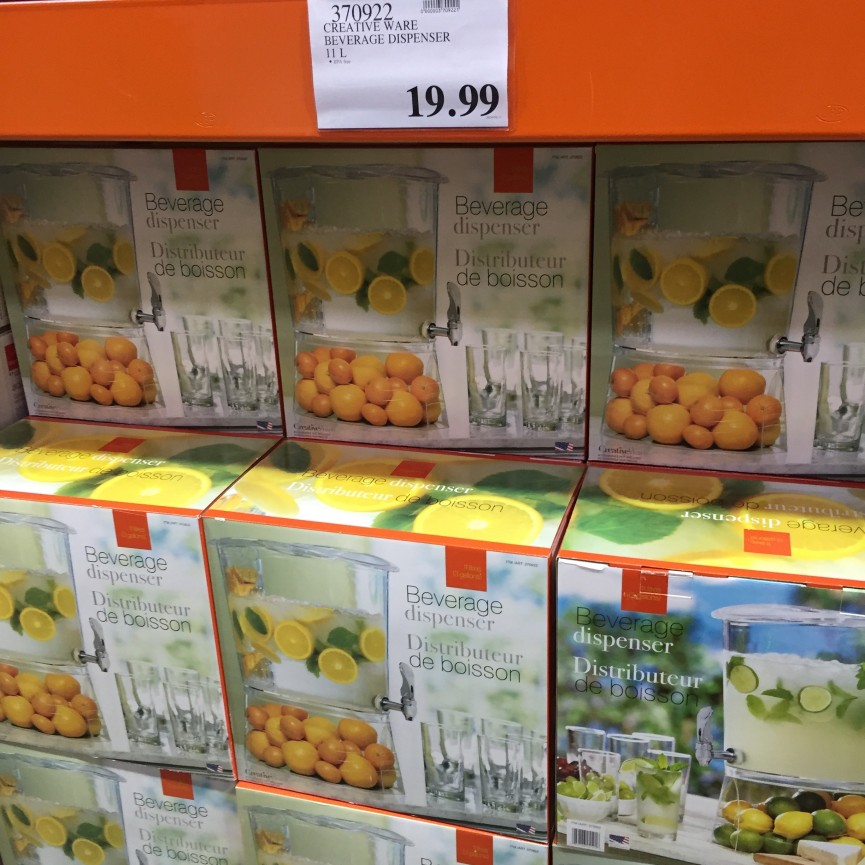 Creative Ware Beverage Dispenser 11 L - $19.99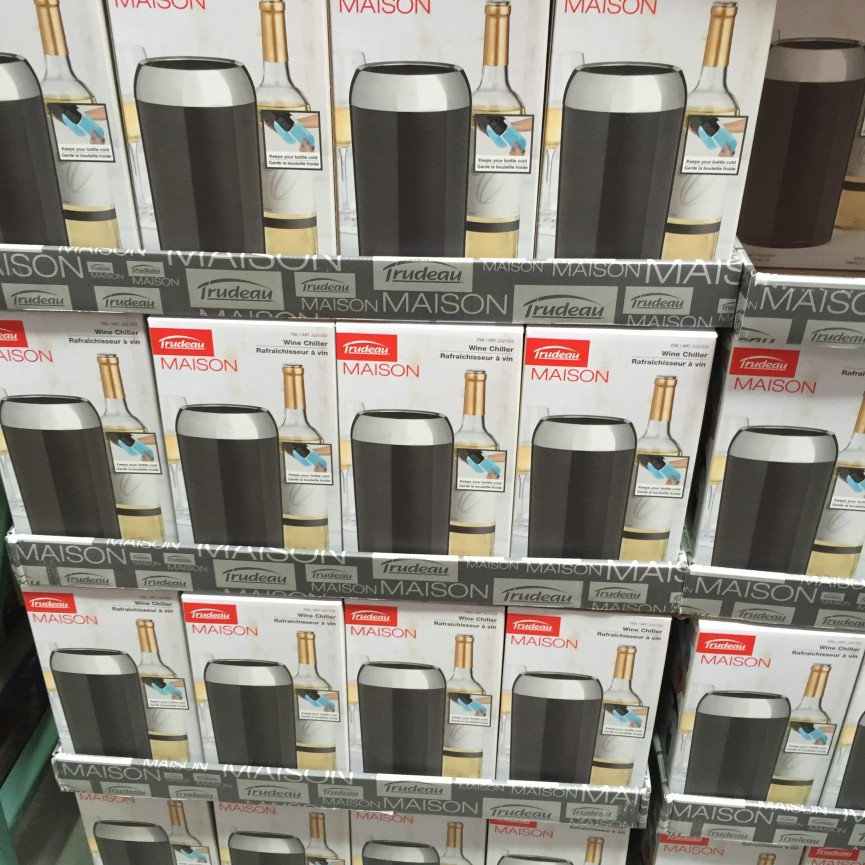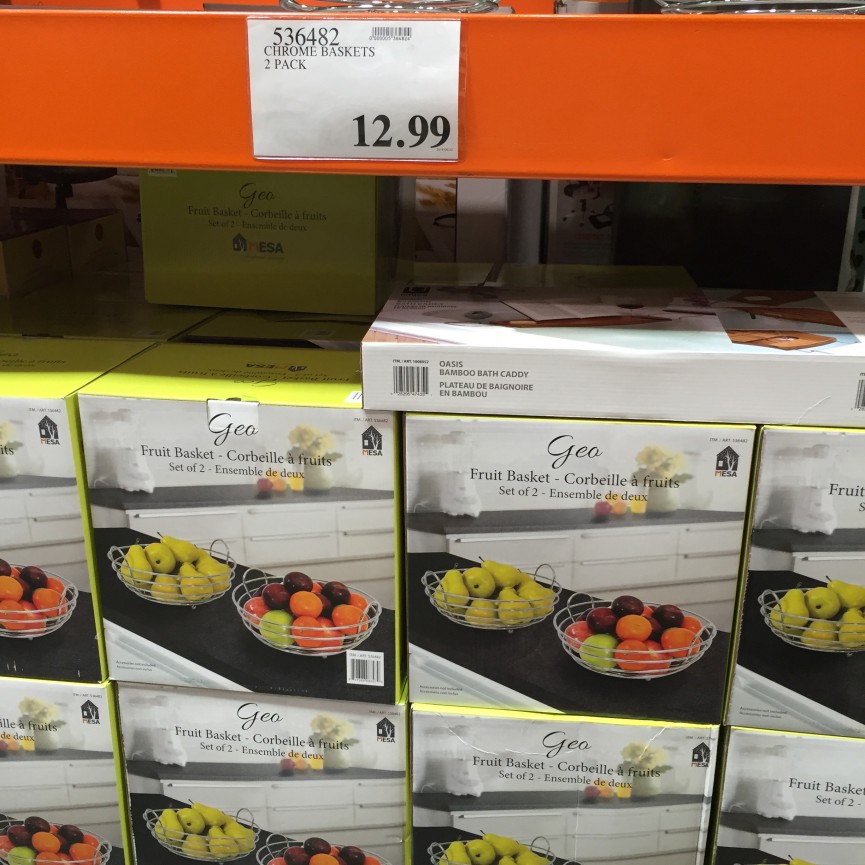 Chrome Baskets 2 Pack - $12.99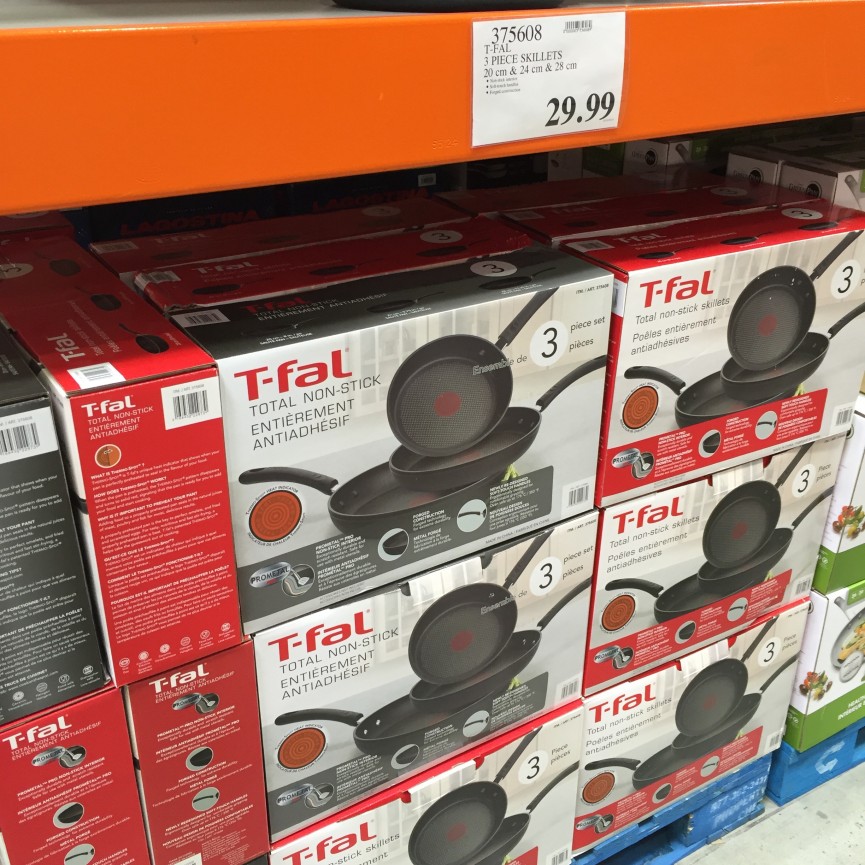 T-Fal 3 Piece Skillets (20cm, 24cm, 28cm) - $29.99
$3.70 off SpringTime Liquid Laundry Detergent 165 wash loads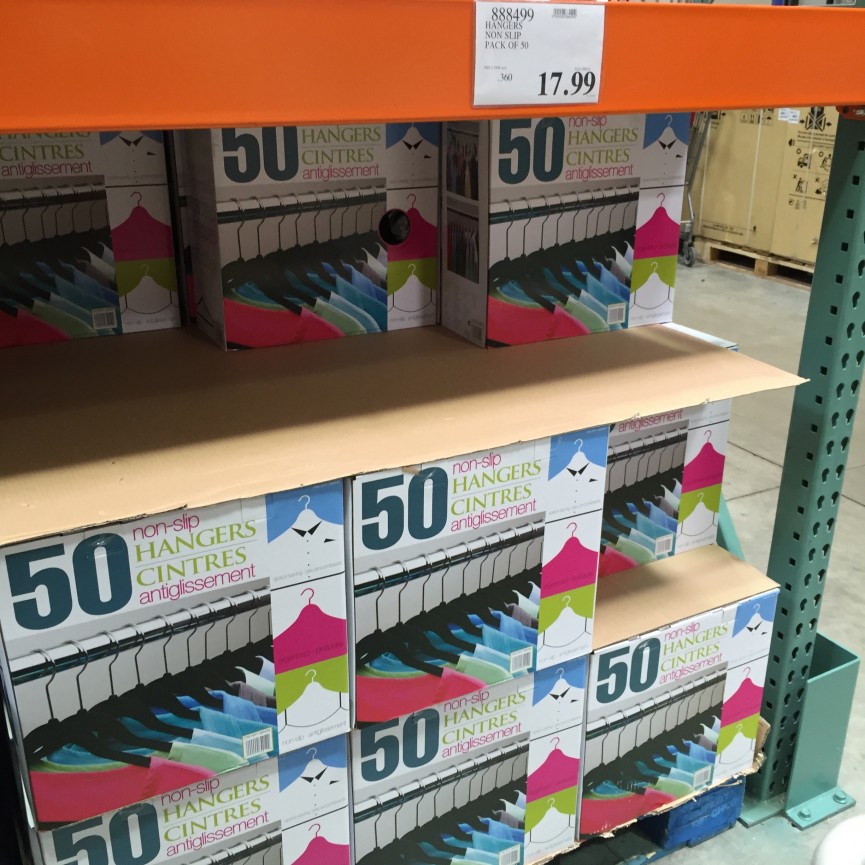 Hangers - Non Slip (Pack of 50) - $17.99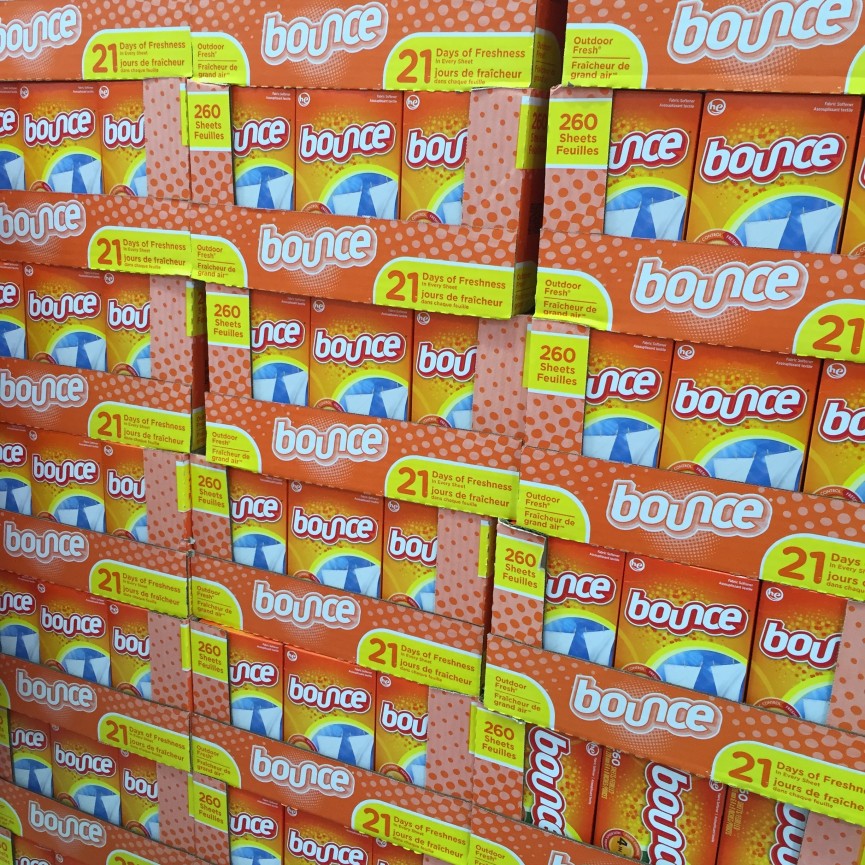 Bounce Sheets 260 pack now $8.89 (was $10.99)
Roots Lunch Box - $17.49
Dawn Dish Soap 3 x 700 mL $6.69
Cashmere Premium 80 Rolls of Toilet Paper $13.99
Fantastik All Purpose Cleaner 3.8L + 946 mL $9.69
Listerine Ultra Clean Mouth 2 x 1.5 L now $13.99
Beauty and Cosmetics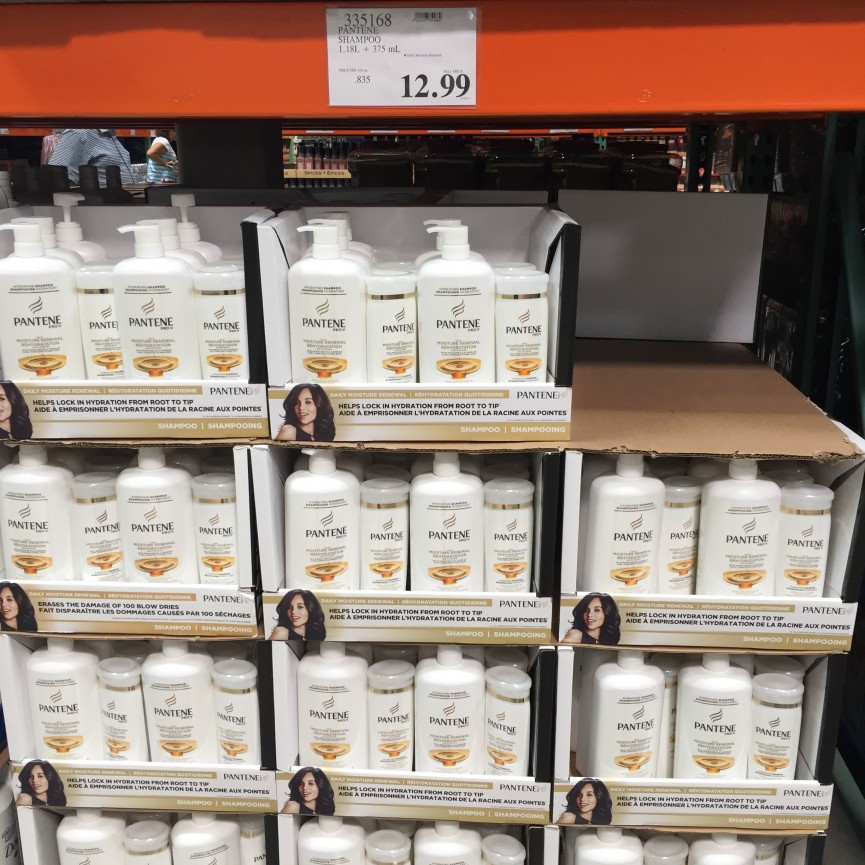 Pantene Shampoo & Conditioner: 1.18 L + 375 ml now $12.99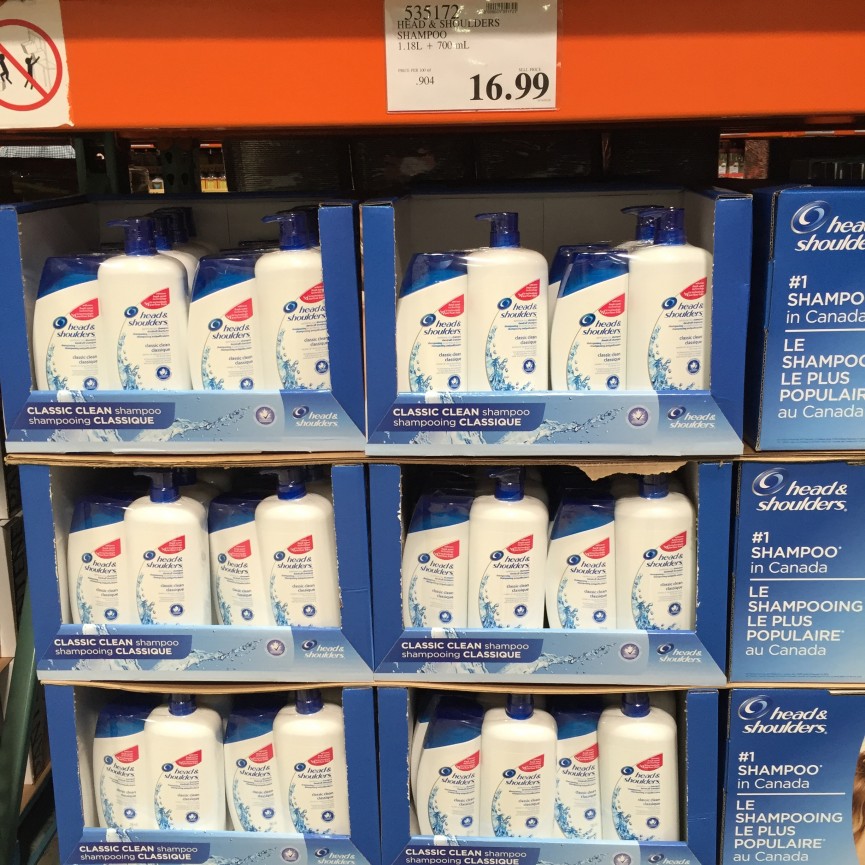 Head & Shoulders Shampoo & Conditioner: 1.18 L + 700 ml now $16.99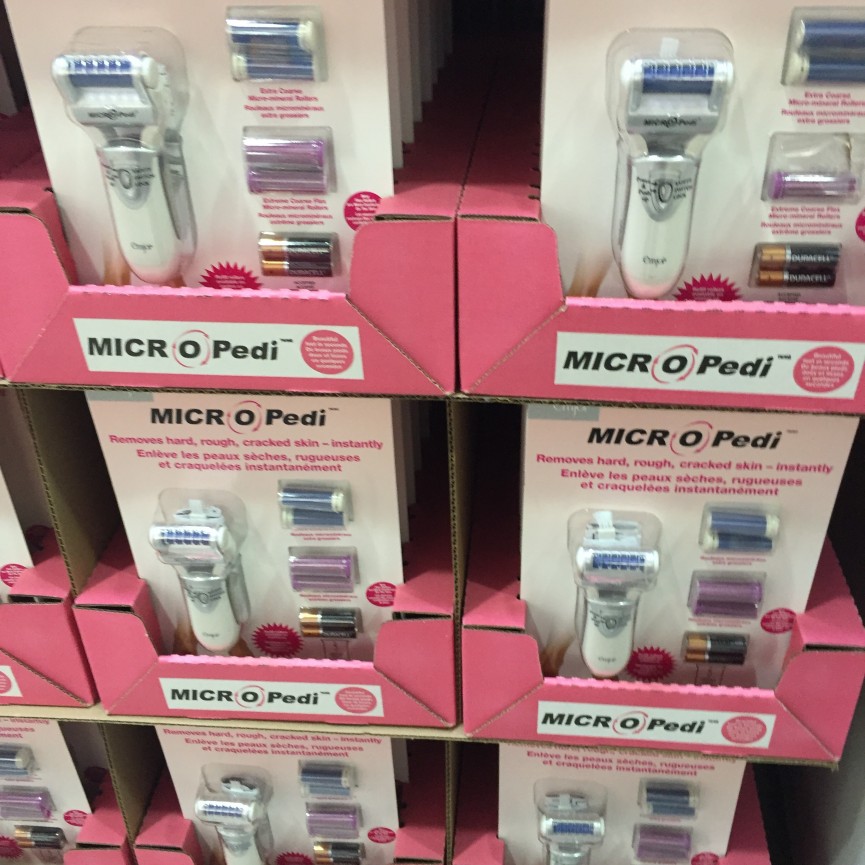 Emjoi Micro Pedi now $38.88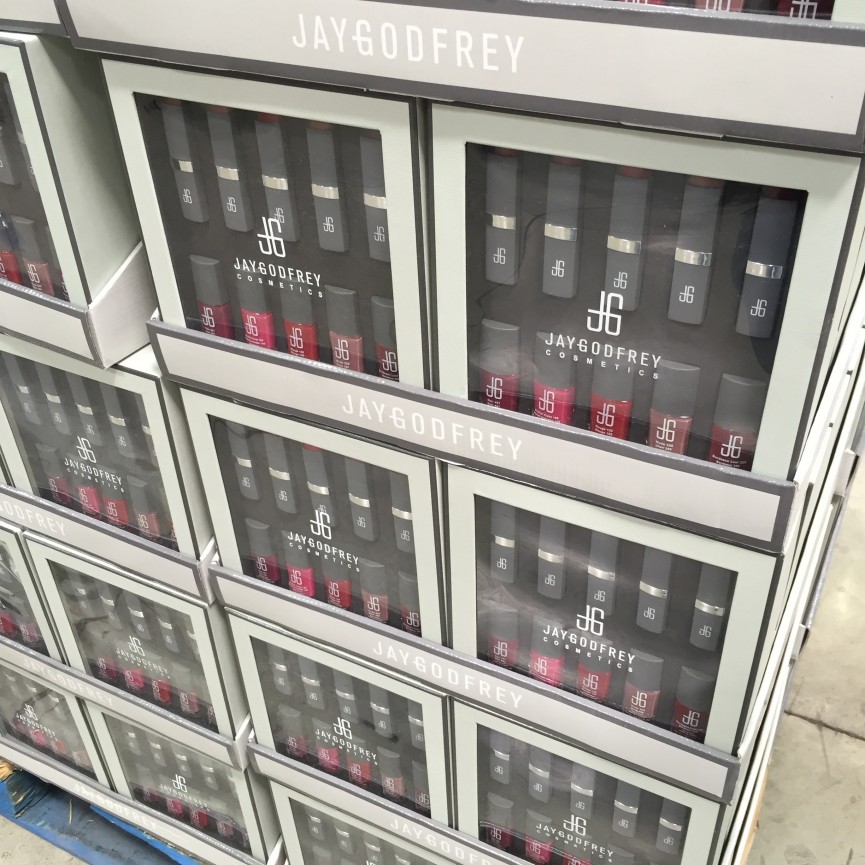 Jay Godfrey Nail Polish and Lipstick 10 Pc Set now $14.97
$7 off Olay Total Effects Moisturizer 100 ml now $27.99
$7.60 off Gilette Venis Swirl Razor + 8 Cartridges now $30.49
$30 off Philips Wet and Dry Shaver now $119.99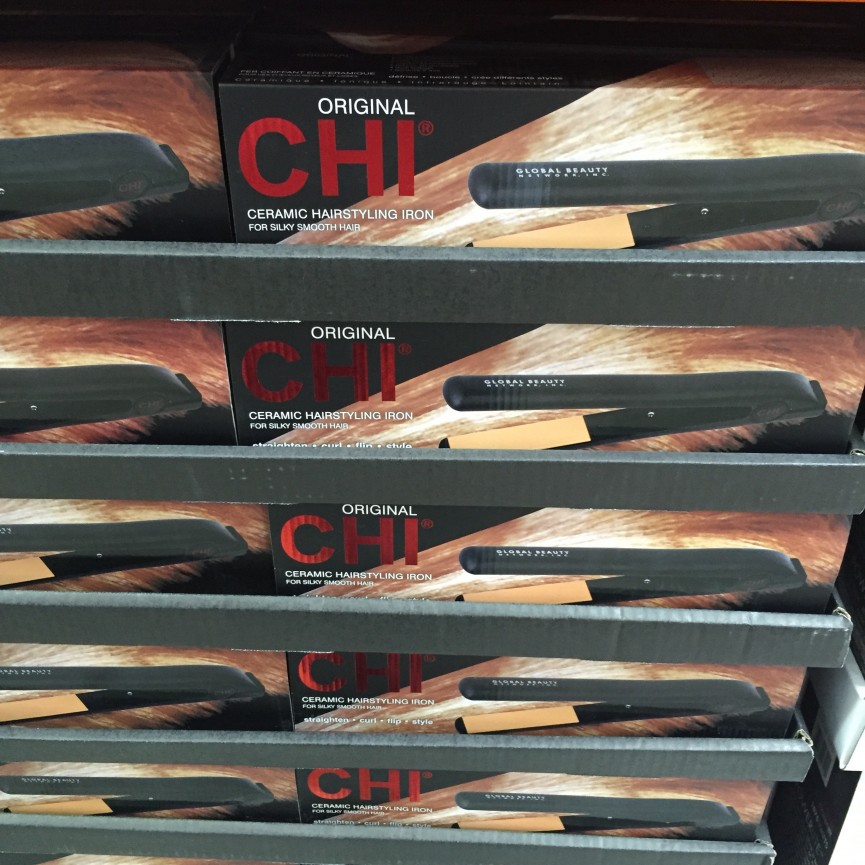 Chi Original Hair Straightener $79.99
Pets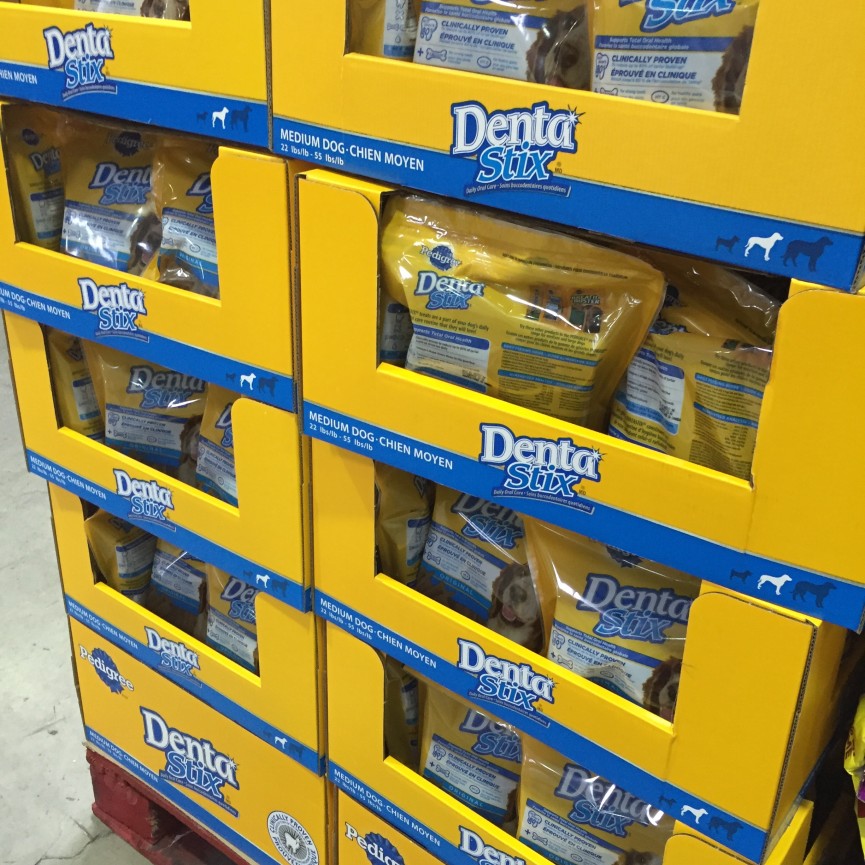 $4 off Pedigree DentaStix Dog Treats pack of 40 now $13.99
$7.50 off Pedigree Vitality Plus Dog Food 20.7 kg
$6 off Whiskas Dry Cat Food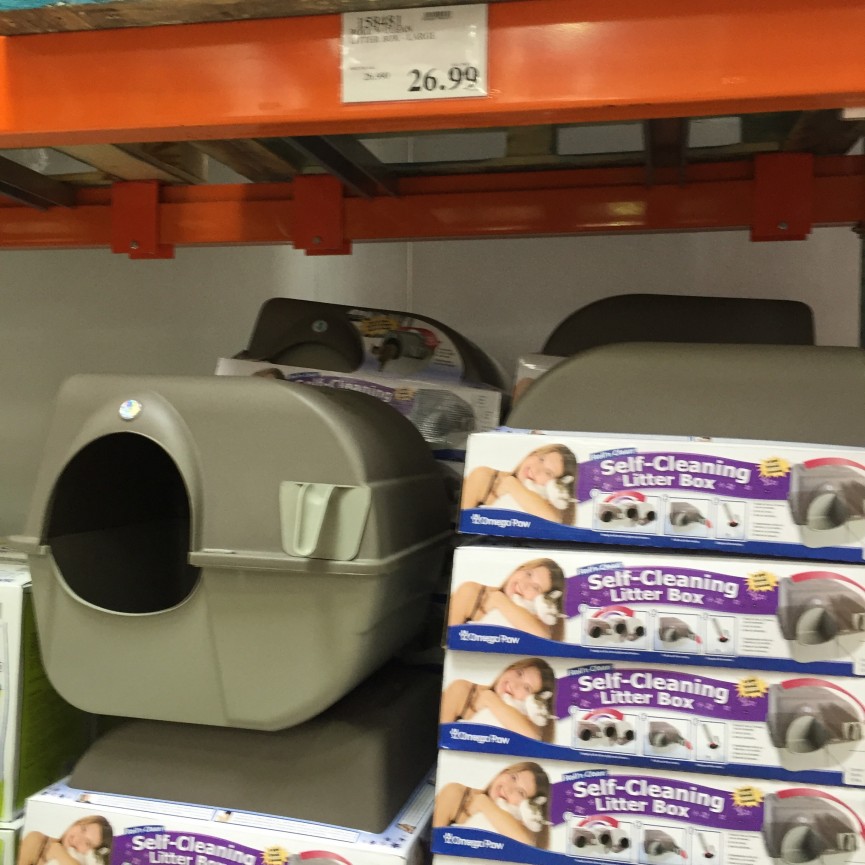 Self Cleaning Litter Box $26.99
Large Kirkland Dog Bed $37.99
Poops! 400 Waste Bags with 2 dispensers $8.99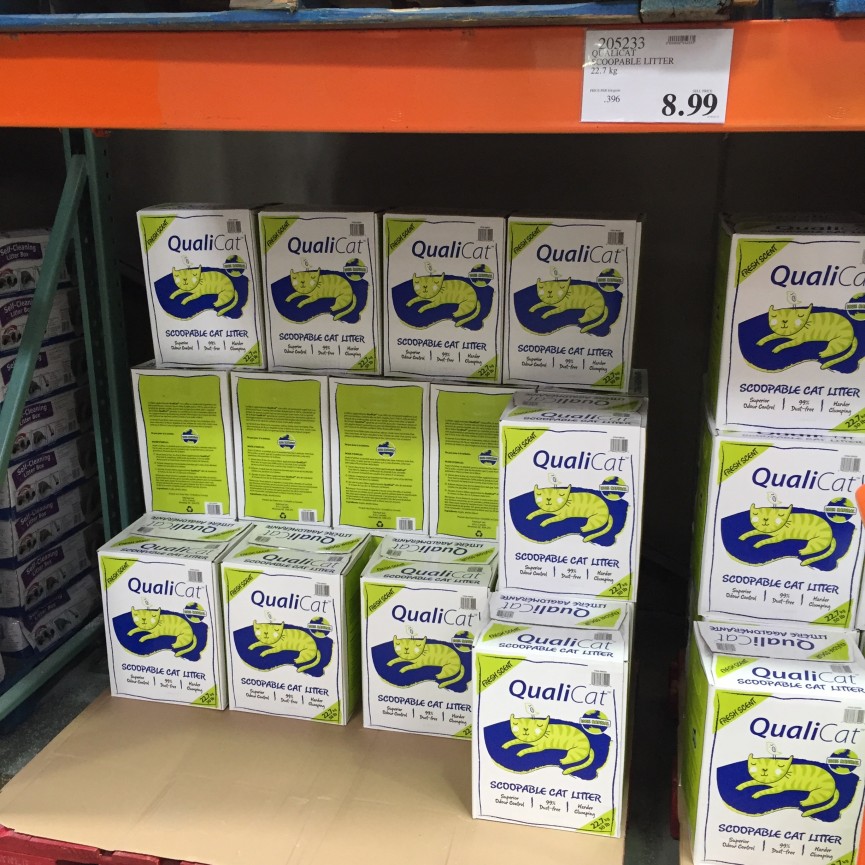 Qualicat 25 kg Kitty Litter now $8.99
Automotive
$80 off the purchase of any set of 4 Pirelli tires
(Expiry: 12th June 2016)