Costco Canada: Patio Heaters $75 Off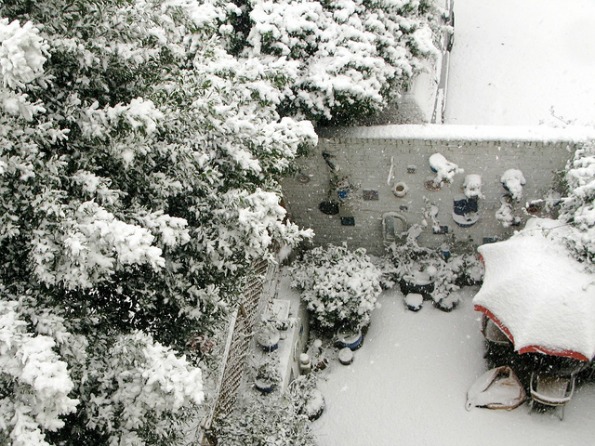 With the cool weather approaching and nights you don't want to end, you can still enjoy your patio or deck by adding a patio heater. Costco has them for $75 off, and Costco is usually already the cheapest price, so get it now to avoid paying a high price in October.
I will definitely be in the market for a patio heater when the budget allows. Now that my patio is complete, I want to use it as much as possible, even if there is snow on the ground. I love being outside in the fresh air as much as I can, but I don't like being cold. A patio heater is the perfect solution.
This Napolean natural gas patio heater is actually what my next door neighbour has. It sits right by my fence, so I guess I could take advantage of it that way. Either way, it looks nice and not clunky, so I don't mind looking at it over the fence. It heats a 6m area, so I definitely could plop a chair beside the fence and pretend I'm not listening in on their conversation. Or I could get my own life and my own heater. Was $549.99, now $474.99.
If you don't have a natural gas hookup in your backyard, you could use propane instead. This Napoleon propane gas heater has the same heating area and great looks and is even a little bit cheaper than the natural gas heater. Was $499.99, now $424.99.
Price comparing both items, I was right and Costco looks like it has the cheapest regular price.
Shipping is always free from Costco.
Photo Credit: Solveig Osk
(Expiry: 15th September 2013)