Costco.ca: Save $50 On Hard Shell 3 Piece Luggage Set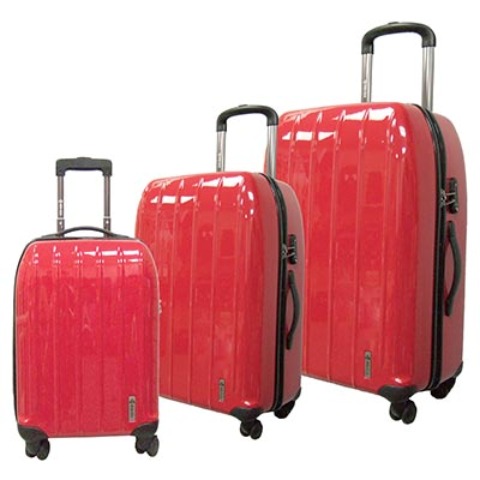 At Costco Canada, you'll find a 3 piece hard shell luggage set $50 off.
This light weight set, by McBrine is made from 100% polycarbonate - your suitcases will weigh less so you can pack more! They are constructed to be strong, yet lightweight and flexible.  All pieces feature spinner wheels, fully lined interior and a 5 year warranty from Canada's oldest luggage brand.
The suitcases range in size from small - 13.8 in. x 9 in. x 18.8 in. (6.2 pounds), medium - 16.8 in. x 10 in. x 22.8 in (8 lbs) and large - 19.8 in. x 12 in. x 27.3 in (9.8 lbs).
You can choose from red, black or silver for the sale price of $174.99 (reg. $224.99). I love the bright red. It'll definitely stick out from all those other black suitcases at the airport!
(Ends 20th February 2011)