Checkout 51 & Snapsaves Deals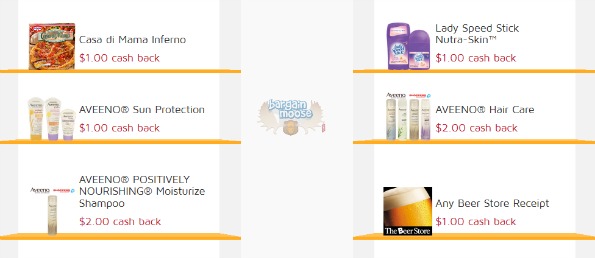 The offers at Checkout 51 and Snapsaves keep getting better and better.  I love it when I can get money back on purchases that I want to buy and need already.  Both of these apps allow you to do that. This week you will find offers on health and beauty, cleaning products, fresh fruit and more.
All of these offers will be available until April 9th 2014 or until they run out.
Any Club House Gravy Mix Any variety/$0.75 cash back
Apples Any variety of fresh apples/ $0.25 cash back
Eggo Minis 244 g or 248 g box/ $1 cash back
Club House Pure Vanilla Extract 46 mL or 125 mL bottle/ $1 cash back
Hydro Silk razors + Skintimate shave gel/ $3 cash back
Lipton tea Any variety/ $1 cash back
AVEENO Sun Protection Any variety/ $1 cash back
Hellmann's Creamy Balsamic Any variety/ $1 cash back
As always, the Snapsaves offers are a bit different.  They have specific offers that are valid on specific days to take advantage of. There are plenty more offers for Checkout 51 to take advantage of this week so make sure to go online to see the entire list.
Here  is a look at some of the great offers you will find this week:
Thursday, April 3rd
Gay Lea Cinnamon & Brown Sugar Spreadables
Aveeno Sun Protection
St Hubert Meat Pies
Phoenicia Yogourt
Friday, April 4th
Piller's Wieners
Monarch Pastry Flour
Saturday, April 5th
Cilantro
Marzetti Simply Dressed Dressing
Sunday April 6th
Milk-Bone Dog biscuits
Stacy's Pita Chips
Monday, April 7th
Dole Salad Mix
Joe's Tasty Travels Sunflower Seeds
Tuesday, April 8th
Imagine Organic Soup
Mini Babybels
All of the Snapsaves offers are for $1 cash back on those specific dates.