Candied Bath Factory: 10% Off Coupon Code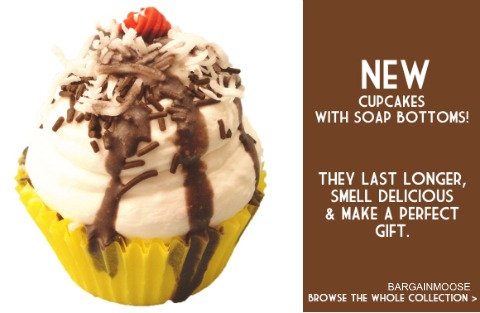 Candied Bath Factory is like a mini Lush, they have wonderful bath products that are a lot like Lush's products. They are very lovely as well. Candied was closed for the Christmas Holidays and as a welcome to the New Year they are issuing a 10% off coupon code.
Click here to shop Candied Bath Factory
Coupon Code: CELEBRATE2011
Discount: 10%
Expires: 7th, January 2011
Their cupcakes are so cool, they are a bubble bar top, and a soap bottom... pulling double duty in your bathtub! They look amazing too, good enough to eat. They certainly have expanded their product lines this last year, and I look forward to trying them out some day.. especially one of these cakes.