Canada's Wonderland: All Day Dining Only $30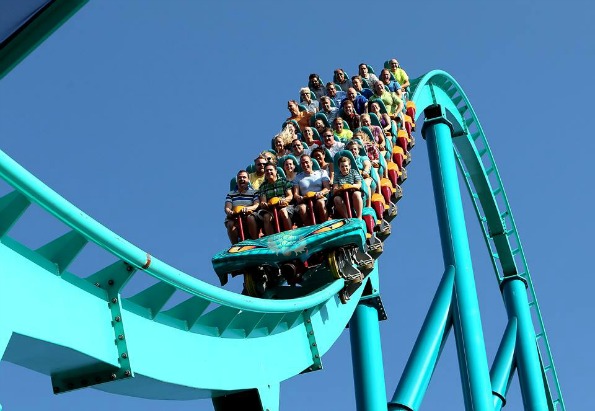 My kids are totally stoked that we are buying season passes for Canada's Wonderland this year. That purchase alone for the five of us is going to cost a little bit of money, but it is part of our staycation, so it is worth it. The other thing that hurts the wallet with Canada's Wonderland is the food prices. They are quite steep. I was somewhat thrilled to learn you could eat all day for only $29.99.
Before you think that $30 still seems like a lot to eat at Canada's Wonderland, know that you can really eat all day. Literally, every 1.5 hours you can get food from participating restaurants - a main and a side dish. Technically, you could feed your whole family with this deal, although it would take you all day as you can only get one main and one side every 90 minutes. This would be something I would interested in getting for my kids as they eat so little at one time, but are hungry every two hours.
The last time I was at Canada's Wonderland I was totally shocked by the prices of food. One box of fries cost me $10. Pizza for the whole family was at least $20. Don't even ask me about the drinks. Something like this deal could save you a ton of money if you aren't interested in carting everyone back to the vehicle every few hours to eat.
The participating restaurants are:
Manchu Wok
Risotrante Pizza Pizza
Thrill Burger
Planet Snoopy Pizza Pizza
Coasters
Riverside Snacks
Roadside Cafe
You can buy the meal deal online. Too bad funnel cakes are not included in this meal plan because I am all over those!
(Expiry: Unknown)