Awesome Grocery Cash Back Deals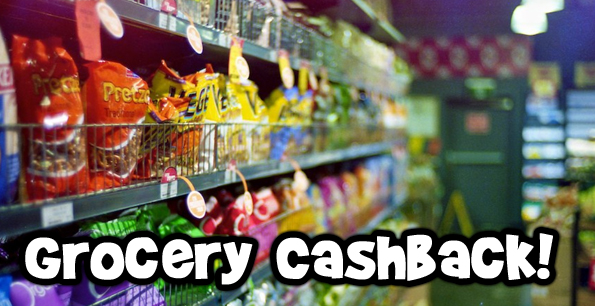 We have once again rounded up the best of the best grocery apps that will save you money on your groceries.  All of them will get you cash back on your offers simply when you buy something from their list of deals for that particular week. This week we are sharing offers from Zweet, Checkout51 and Snapsaves, so you can save on your in store purchases.
Here are just a few of the offers this week from Zweet to check out:
Peppers- $0.25 cash back
McCain Pizza- $0.50 cash back
Mushrooms- $0.25 cash back
There seems to be a lot of pizza cash back offers this week and cash back for food you would add to pizza which is kind of funny.
In total, there are 25 different cash back offers this week that you can take advantage of through Checkout51.  All of these offers will be available until July 2nd 2014.
San Daniele sliced prosciutto- $2 cash back
Apples- $0.25 cashback
Ben & Jerrys Ice Cream- $1 cash back
Glade products- $1 cash back
And lastly, you can save on cash back offers from Snapsaves.  Each day Snapsaves offers two new products or items that you will be able to get cash back on.  Each product and item will be valid for the cash back for exactly a week from the start date.
Thursday June 26th
Babybel Cheese- $0.25 cash back
E.D. Smith Jam- $0.25 cash back
Friday June 27th
Clif Builder's Protein Bar- $0.25 cash back
Figs- $0.25 cash back
Saturday June 28th
Vinta Crackers- $0.25 cash back
Pistachios- $0.25 cash back
They have the offers listed on their website for these days plus Sunday, Monday and Tuesday next week already.  All of the Snapsaves offers this week are for $0.25 cash back.