Awesome Cash Back Grocery Deals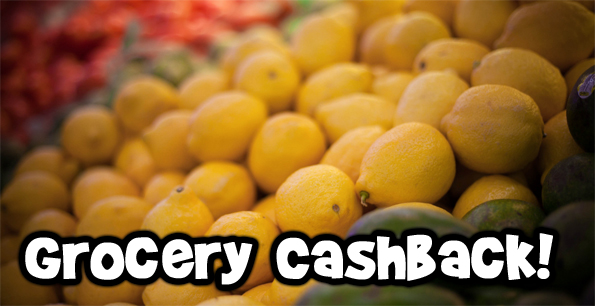 Another week means another roundup of the best grocery deal cash back offers. This week we have featured three different cash back apps in total and they have a variety of offers for us to take advantage of.  There are cash back deals for cereal, fruits, veggies, meat, toiletries and even board games this week! All four of these cash back offers will save you  money in the long run by giving you money back on groceries you have already bought when you keep your receipts.
These are just a few of the great deals you will see this week:
Toys 'R' Us: Hasbro board games- $5 cash back
All-Bran Cranberries & Clusters cereal- $1 cash back
Clear Eyes Eye Drops- $1 cash back
Lipton K-Cup packs-  $2 cash back
All of these cash back deals will be available until July 16th 2014 to redeem.
This week, there are 11 different offers to choose from with CartSmart and all of them are awesome!
Starbucks Gift Card of $15 or more- $1 cash back
Movie Theater Ticket- $1 cash back
Enfapro A+ Concentrated Liquid- $8 cash back
Cool Whip 1L tub- $1 cash back
All of these cash back deals will be available until July 16th 2014 to redeem. You will notice some fun ones that are far more unusual like the movie ticket and the gift card.  I like that they are including things like this because it will save you on more than just groceries.
There are 11 different offers for Zweet in total again this week and almost all of the are fruit and vegetable cash back offers. These offers are all available until July 16th as well.
Hot Dog Wieners- $0.25 cash back
Ketchup- $0.25 cashback
Raspberries- $0.25 cash back
Watermelon- $0.25 cash back
Make sure to check back next week as well for more great cash back offers. Every dollar (or $8 with one of the deals) adds up to a big amount of savings.
Which app is your favourite one to use?