Arby's Canada: Sign Up & Get A B1G1 Beef & Cheddar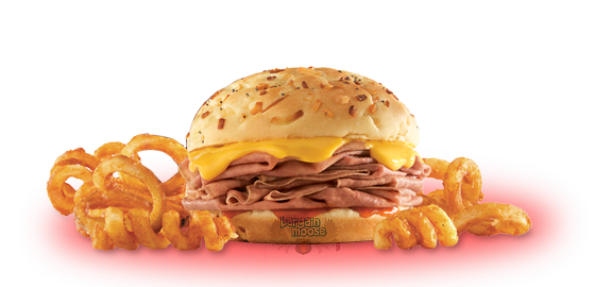 Sign up for Arby's Extras club and get a coupon for a buy one, get one Beef and Cheddar sandwich.
If you can believe it, this writer started her career off at the one and only Arby's. I remember the days of eating beef and cheddars, great Canadians, and lots of stuffed potatoes. I really enjoyed my job at Arby's and often reminisce about those curly fries.
When you sign up for this club, you'll also get exclusive deals and discounts emailed directly to you, so this is a total win-win.
If you aren't familiar with Arby's, they make roast beef sandwiches. The Beef and Cheddar is probably their most popular sandwich, on an onion bun with red ranch sauce and thick, hot, ooey-gooey cheese. It is delicious, and now you'll save a few bucks getting two of them.
(Expiry: Unknown)