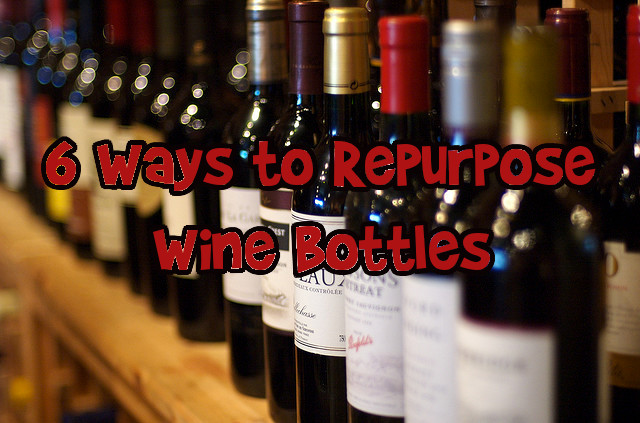 Most women have a few wine bottles hanging around (either to be recycled or to be diligently returned to the liquor store for a deposit refund).  I love the way wine bottles look- so elegant, the glass is so smooth, and it just looks classy.  If you're on a DIY kick, here are some ways that you can have that elegant wine-bottle look without it just being localized to your wine rack.  If you're looking to also repurpose the wine corks alongside the wine bottles, check out this great Bargainmoose post on 9 Fun Ways to Repurpose Wine Corks.
Here are six ways to repurpose wine bottles:
Balsamic Vinegar and Olive Oil Dispenser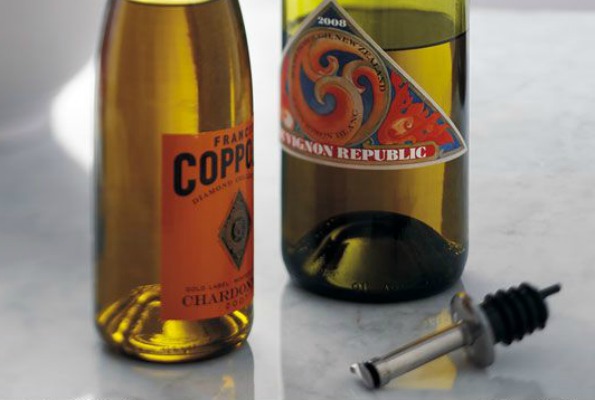 This idea comes from Houzz (one of my favourite websites to "ooh" and "ahh" over for home design), specifically from the Channer residence.  This is a great way to decorate your kitchen countertop with elegant looking balsamic vinegar and olive oil dispensers.  This is easy to do, all you need to do is buy a bottle pourer.  You should be able to find it at any kitchen store, the post suggests Target (which is unfortunately no longer, in Canada).
Wine Bottle Vases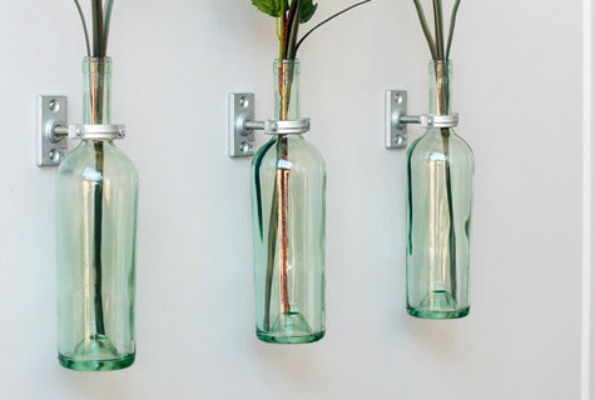 This chic idea comes from Lindsay's DIY site, Design Sponge. The painted square really adds an accent to the space, and it instantly brightens up and highlights any area, detracting from the smaller space, if that is your intention.  It is also an effective way to show separation between spaces. For example if you have one large room, you can use paint and the wine bottle vases to partition the room and define the space.  The best thing about this is that the cost to make it was under $5 a vase.
Hurricane Lamps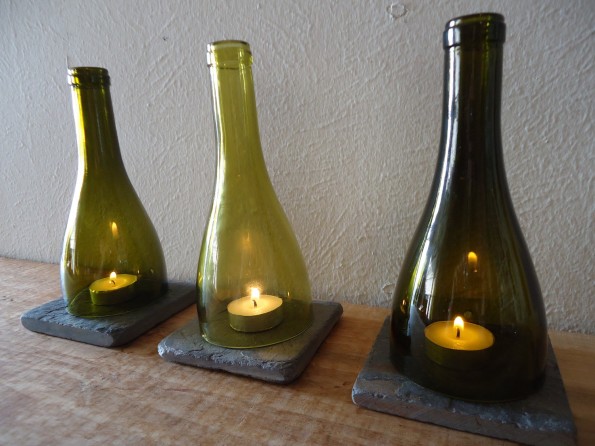 These would make perfect, thrifty centrepieces for a wedding.  In fact, a bride created this idea and it is perfect to protect those tealights from blowing out!  The post can be found on Wedding Bee.  There are a few ways to cut the glass and it's easier than you might think.
Self-watering Planter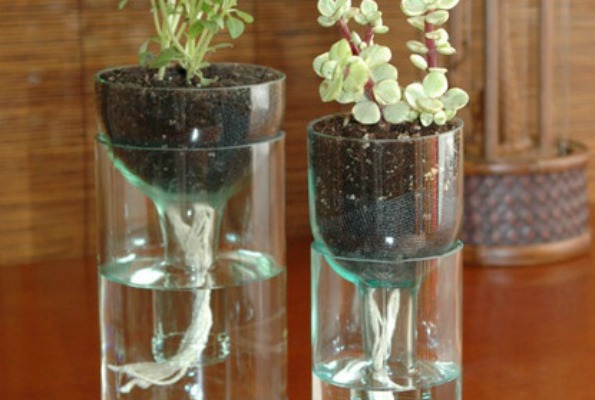 This self watering planter looks very elegant and classy and is kind of reminiscent of the hip 'air plants'... except that these are like the water version of the plants.  I like how the exposed root looks so elegant.  Other than the fact that you are using a recycled wine bottle, the best thing about this is that there is very little maintenance, because it is self-watering!    You can find the how-to on the Networx post.
Wine Bottle Jewellry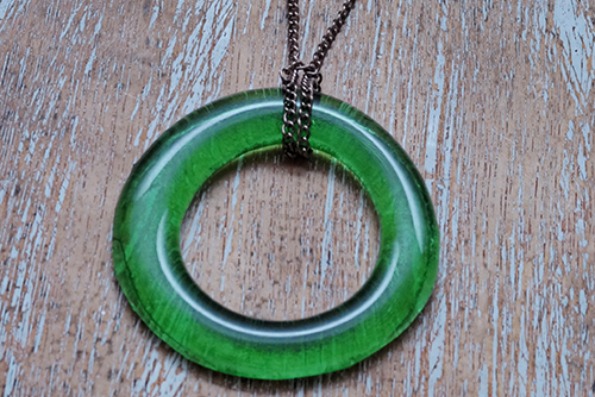 This Do It Yourself craft is more difficult than the rest because it requires a kiln.  However, once you manage to figure out how to kiln your glass, it opens up a lot of opportunities to beautify old glass or wine bottle glass.  Saved by Love Creations blog shows you how to make your own wine bottle ring.  It involves cutting the glass and putting it in a kiln (or a microwave kiln which she will show you how to do).  I think that a green wine bottle ring makes a bold statement and almost has a jade jewelry like feel to it.
Recycled Glass Bottle Cheese Tray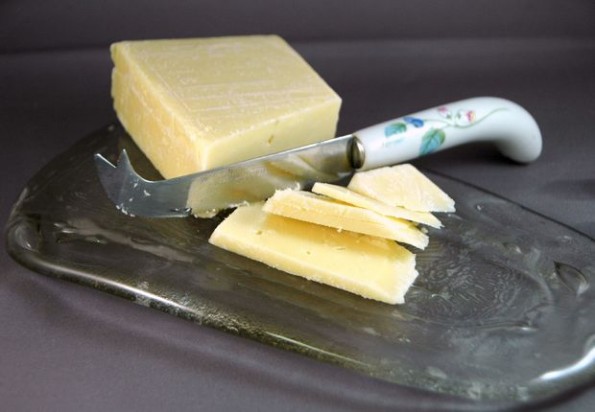 Unfortunately this next Do It Yourself project also involves using a kiln or microwave kiln.  I have seen this glass bottle cheese tray in many gift shops lately and I think it's a great design.  Most people understand these trays to be expensive (I have seen them selling for $20 to $50 a piece).  This is a great Do It Yourself step-by-step instruction on the blog Instructables.  This would also be a fantastic hostess gift to give next time you are at a dinner party.
There you have it, Bargainmoosers.  Hopefully these tips and do it yourself ideas help you when you are contemplating between getting your deposit back from your wine bottle or forgoing the deposit and having an interesting time with the wine bottles that you are recycling.
Bargainmoosers, have you ever tried repurposing a wine bottle?  Do you have any other ways to repurpose wine bottles that you want to share?
Photo credit: Jeff Kubina