(Wii U) Amazon Canada: Pre-Order Mario Party 10 For $50 (Reg. $65) + Free Shipping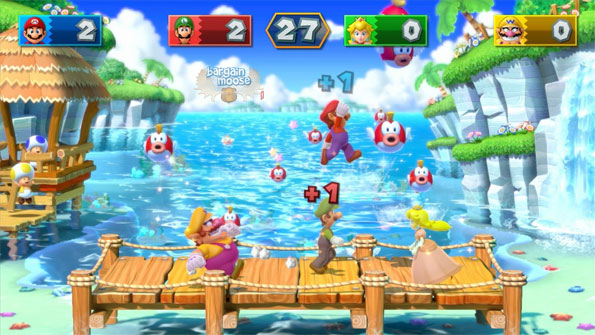 Here's a cool deal for the Mario superfans: you can pre-order Mario Party 10 for Wii U for just $49.99 instead of its regular price of $64.99. It's set to be released on December 31st 2014 and since Amazon ships most orders over $25 for free, your order will also qualify for absolutely free shipping.
When I bought my Wii U last year, the first game that I bought with it was Super Mario 3D World and boy, have I had fun with it! In fact, my hubby and I still aren't completely done with the game as although we beat the big boss Bowser, it turns out that there are more levels that are actually quite challenging and there is even a special character you can unlock. I fully expect Mario Party 10 to be just as fun, though it's not in the same game style as the 3D world one. Speaking of which, Amazon also currently has Super Mario 3D World on sale for $49.94 (reg. $59.99).
Mario Party 10 is actually apart of a series of Mario games by the same name, which all originated with the initial Mario Party that was released for Nintendo 64 in 1998. Since then, it has been playable on the GameCube, the Wii and now the Wii U. It's the kind of game that you can play with friends as up to 4 players compete against one another in a series of challenges and activities. In the previous instalment of Mario Party (the 9th one), for instance, players had to bounce around on a clouds and collect the most amount of coins. I'm sure that this next instalment will feature the a very similar game play, with the added bonus of better graphics with the Wii U and the ability to use the GamePad on top of the regular Nintendo Wii remote plus.
This is definitely a must-have deal for any Mario fan or Wii U owner in general, especially those of you with kids. This game may also be played alone against computerized players. It would definitely be even better if there was a possibility to play online versus friends but perhaps one day, it will be a possibility!
We would love to hear from you! Have you played the previous Mario Party games? What did you think?
(Expiry: Unknown)