Watches on eBay's Big Deals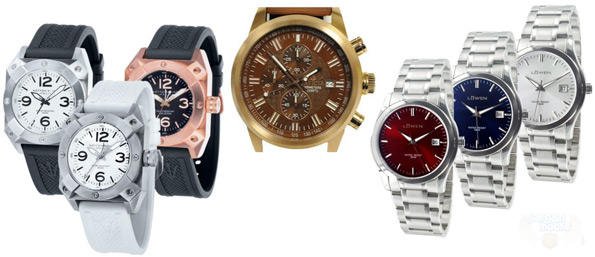 On eBay's big deals, a selection of power sellers specifically chosen for their great deals and good feedback, there are quite a few great deals on various watches.
All these watches also have free shipping:
I really like the last one on the list there, the Sottmarino dive watches. I like the large clear faces, easy to see the time at a glance. I hate those little tiny watches where you get eye strain just from trying to read the time.
The red faced Lowen Swiss watch is nice too - looks fab.
Have you ever heard of the concept that it is bad luck to give your partner a watch as a gift, as it is supposed to signify that you're calling "time" on your relationship! Well, I gave my partner a watch about 4 years ago and we're still going strong. :) I just hope he doesn't present me with a wcth this Christmas. :D