Vancouver 2010 Memories 35% Off Coupon Code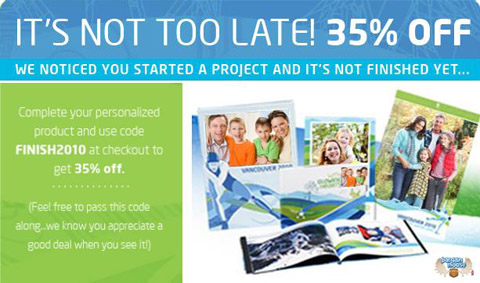 If you started a Vancouver 2010 Memories product and have yet to finish, use this code to save 35%  on the project. It's possible to pass it on to friends, so even if you hadn't started one yet, you should still be able to use the coupon code.
Put the finishing touches on your Vancouver 2010 projects and save.
Coupon Code: FINISH2010
Discount: 35% Off
Expires: Unknown
Canada had a great run at the Olympics this Winter with the most gold medals and a fantastic final events moment with our Men's Hockey team. All memories worth remembering is a journal or photobook. Or show how patriotic Canadians really are with an Olympic 2010 Calendar.
Thanks Karen for this heads up!