Valentine's Gift Idea: Jewellery Under $50 @ Peoples Jewellers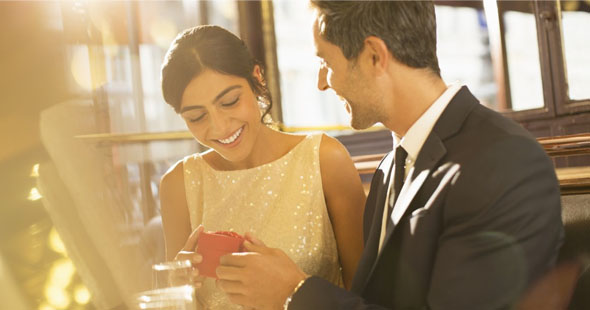 Like flowers, jewellery is another tried and true Valentine's Day gift but it doesn't have to be expensive to be pretty and meaningful. I was browsing the Peoples Jewellers website and came across a bunch of necklaces - most of them diamond-accented - on sale for just under $50. I thought I'd share some of my finds in case you're looking for something special for the woman in your life or you want to drop some subtle hints to your other half. (Tip: click 'Share' at the bottom of this post! Sometimes you need to knock them over the head with subtlety.)
I tend to think it's necklaces that are given as holiday gifts (as opposed to rings) so that's where I started.
If you're just looking for a simple, pretty chain there are quite a few options at very good prices. Singapore chains always look extra sparkly due to their twisting shape ans this Sterling Silver Singapore Chain is only $18.75.
If the recipient prefers a little something more and you want to stick with the Valentine's theme, there are a number of heart pendants with diamond accents. I love this Tilted Double Heart Pendant or this Offset Heart Pendant, both for $49.99.
Celebrities have made the bar necklace very trendy and this Diamond Accented Sideways Bar necklace is lovely and right on trend. It too is just $49.99.
If your Valentine is a little more colourful, there are lots of options for you too. This Black Diamond Accented Circle pendant is my favourite but this Blue Diamond Accented Sideways Infinity pendant is a very close second. I think the sideways orientation looks great and it's a bit different from the usual hanging pendant.
There are so many more options at that $49.99 price point; take some time to browse and find one she'll love.
Peoples Jewellers ships for free on orders over $199 but you can have your purchase shipped to any Peoples location for pick-up, free of charge. If you're doing some last minute shopping, the ship-to-store option takes about 2 days. You can also opt for the $9.95 UPS delivery.
Do you enjoy getting jewellery as a gift, Moosers?
(Expires: Unknown)