Up To 67% Off One For Pets Indoor/Outdoor Pet Bed From $37 @ Amazon.ca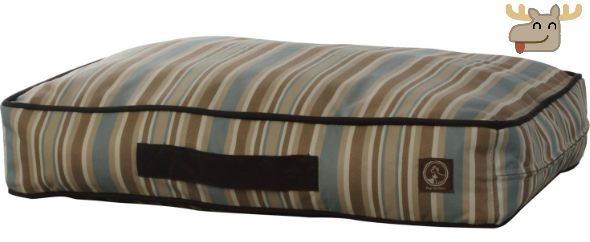 Back in July I blogged about the One For Pets Indoor/Outdoor Large Classic Pet Bed which was available for a hot price. Right now you can shop at Amazon.ca and take up to 67% off the One For Pets Indoor/Outdoor Classic Pet Bed available in all three sizes this time, which it wasn't last time. Although this time you will get the brown striped pattern instead of the floral pattern I last wrote about. Shipping will be included as well, since the beds are all over $25.
I have some good news and bad news now though. The good news, is that there is another opportunity to get a high quality bed at such a low cost. The bad news is that it is a different pattern this time. Instead of the pretty floral pattern available last time, you will get a brown striped bed for your pooch instead. The prices are still absolutely fabulous though. The Large One For Pets Indoor/Outdoor Classic Pillow Bed is just $53.34, which is even less than low quality beds would cost from PetSmart or Costco. These beds hold up really well. I bought the large last time, and both of my large breed dogs can sleep on it comfortable at the same time. If you have a lab or lab sized dog, then the medium size for just $44.71 may even suffice. Small dogs will even be swimming in the small size for $36.72.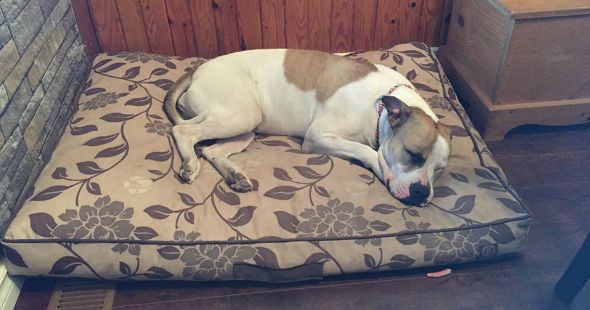 To give you an idea, I put up a photo of my 80 pound American Bulldog on the large sized One For Pets Indoor/Outdoor Classic Pillow Bed. I can't get over how awesome these beds are. Honestly, my dogs play in my back yard and track in all sorts of mud and hair. They lay on this bed and it becomes a mess but you just zip the cover off and throw it in the wash and it comes out looking brand new. My dog is also known for shredding his bedding, and he can't seem to do it to the tough cover on this pet bed. Yet it is comfortable enough that even my cats sleep on it.
Amazon Canada will include free shipping on all three of these beds for your pet since they offer free shipping on orders over $25.
(Expiry: Unknown)