Up to 67% Off K'NEX Building Sets @ Amazon.ca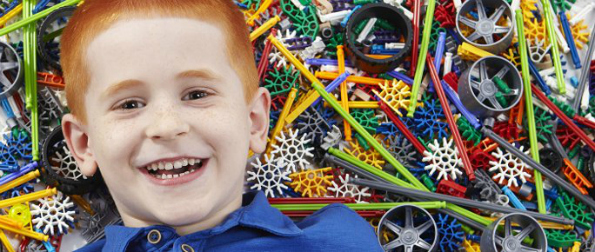 Today, Amazon Canada is offering up to 67% off select K'NEX building sets. I have picked out the best deals on large K'NEX sets that are bound to keep your family entertained for weeks. Some of these deals are for today only, and others will last a bit longer than that.
First up is the big boy. This K'NEX Titanfall, Ultimate Angel City Campaign Building Set comes with 1,200 K'NEX pieces to build two 12" Titans and six additional figures with working weapons and stationary turrets. You also get to build a city (Angel City). Originally $134.39, this set is now on sale for $44.90.

Next, in order of discount, we have the K'NEX Angry Birds All Hams On Deck Building Set. This 152 piece set is on sale from $33.99 down to $15.62. The set includes two birds, three pigs, and a whole bunch of pieces for building the deck.

If you want the ultimate K'NEX set, then check out the K'nex Education Roller Coaster with 2039 pieces! While designed for the class room, this set can also be used for at home fun as well. Originally $280, this set is now on sale for $133.43. this set is large enough to support 6-8 people working in teams to build 11 roller coasters.

There are some pretty sweet smaller sets as well. This Knex Double Doom Roller Coaster Building Set is on sale from $79.99 down to $39.88. I would favour this set over the above set as it is much cheaper on a per piece basis as this set comes with 964 pieces. This would be my pick of all the sets as it has nearly 1000 pieces for under $40. It is a great combination of budget friendly K'NEX and plenty of pieces.

The Knex Mighty Makers Home Designer Building Set is a pretty awesome set in my opinion. Build your own dream doll house or build two doll houses out of the pieces. Originally $59.99, this set is on sale for $33.99.

If you just want a big box of fun to build anything your mind might imagine, then the Knex 100 Model Imagine Building Set is the set for you. Originally $59.99, this set is on sale for $41.99. 863 pieces can be turned into 100 different models and then whatever else you might create.

There are other sets to check out as well, these were just some of the best discounts and the kits that struck my fancy. Receive free shipping on orders of $25 or more.

(Expiry: Unknown)