Under $20: Walking Dead Seasons (DVD) From $12.49 @ Amazon.ca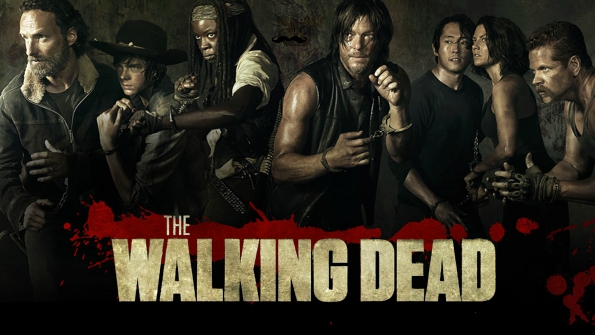 Amazon Canada has a sweet sale on The Walking Dead series from AMC. Each season in DVD is now on sale for under $20 and many of the seasons in Blu-Ray are under $20 as well. Receive free shipping on orders of $25 or more.
Seasons one through four are included in this sale as they are already released whereas season five is still a pre-order. You can get ready for the release of season five by having a little Walking Dead marathon. Amazon Canada has the following DVD seasons on discount for:
That is right folks... seasons start at just $12.49 and go up to $19.99. You could purchase all four seasons so far for under $69. Given how popular this series is, I figured this was a pretty fantastic deal. Of course, I price compared as well. At Walmart Canada, these seasons go for:
Season 1: $15
Season 2: $24.97
Season 3: $29.97
Season 4: $34.97
I also compared to Best Buy Canada where each season retails for:
Season 1: $19.99
Season 2: $19.99
Season 3: $24.99
Season 4: $24.99
As you can see, Amazon Canada has the best deal by far. If you were to buy the entire series in DVD, you would be saving a good chunk of change compared to other retailers. Even against Best Buy, you would save an extra $20 off their prices when purchasing at Amazon Canada.
Now, I am more of a Blu-Ray fan than I am a DVD fan. Therefore, I will usually spend a few extra dollars to purchase the Blu-Ray copies as long as it is just a few extra dollars. In this sale, you have a fantastic opportunity to do just that. The Walking Dead: Season 1 [Blu-Ray] costs just $15.99, Season 2 [Blu-Ray] costs just $19.99 while Season 3 [Blu-Ray] and Season 4 [Blu-Ray] each cost $23.99. Allow me to assure you that these are the cheapest prices for the Blu-Ray versions anywhere.
I highly recommend getting in on this Walking Dead sale while it lasts. The prices are hot and, compared to other online retailers, will save you the most money on this television series you already know and love.
(Expiry: 24th August 2015)