Today Only- Take 40% Off Everything Sitewide @ Shutterfly (EXPIRED)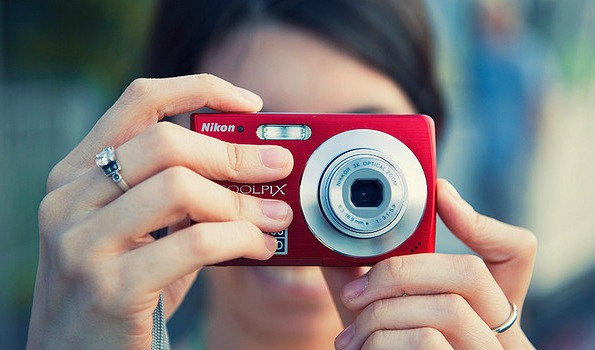 Shutterfly has a sweet deal right now where you can take 40% off every order. This order is good through today only, so now is the time to create! Shipping varies drastically depending on the item you create so watch your cart carefully.
Click here to order awesome pictures @ Shutterfly now
Coupon Code: LUV40
Discount: 40% off everything
Expires: 21 January, 2015
I have seen codes at Shutterfly before but it is not generally on the entire site. This code can be an amazing deal when you start considering some of the personalized gifts that are not normally on sale. If your sweetie drinks coffee or tea at a desk or at home then snag a Love ceramic mug was $18.99 now $10.19. What a great Valentine's present, especially if you fill it full of your sweetie's favourite hot beverage. Eva also mentioned the stainless steel travel mugs were a great value when she blogged about another deal Shutterfly had last fall.
This is also a great time to get some photos up on your wall in style. Take for instance this Pictogram Collage Canvas print in 8X10 or 12X12 format. This canvas print was $69.99 but using the code is now only $41. I would love to put some winter and family pictures from the holiday on this canvas and update my walls a bit. I always like the look of photos printed on canvas but usually cannot justify the additional cost.
When I ordered from Shutterfly in the past, I generally ordered photo books. When I create a photobook, it usually generally takes me more than one day to put one together. By the time you finishing customizing and tweaking, it can take a while to get it to look just right.  Shutterfly does give you an option to auto fill the pages using your photos, which is helpful to speed up the process. I found the quality of Shutterfly's books was overall very good.
There are many different options for photo books. The lowest price one I see starts at $12.99 and ranges to $74.99 for the starting price depending on the size. With the coupon code, you can score a photo book starting from $7.79 to $44.99 depending on the size you choose. Shutterfly also gives you many opportunities to customize along the way. These upgrades can drastically change the look of the finished product but will add to your cost so tread carefully with add-ons.
If you are a new Shutterfly customer, you can receive fifty 4X6 prints free. This deal stacks with the 40% off promo. The prints would normally cost you $7.50 so a great little value. This promo is added automatically to your account if you are a new user and you have a month to use it. If you are already ordering then throw your free prints in at the same time.
Unfortunately, Shutterfly does not let you stack most coupon codes. There are other coupon codes available in our forums including SHIPCAN that gives you free shipping off any order to Canada over $70.  I would consider the free shipping coupon for my photobook that I did not manage to finish today.
Shutterfly is a bit hazy if they charge duties and fees at the door in Canada. I have never had a problem personally with being charged duty or fees at the door. They do have a disclaimer up that you might have a fee but I think it is because they ship to over 100 different countries.
Bargainmoosers what do you like to personalize with photos?
(Image Credit: Justin Gaynor)