Thermos Funtainer Food Jars for only $12.97! (Spiderman, Cars, Hello Kitty, Disney & More)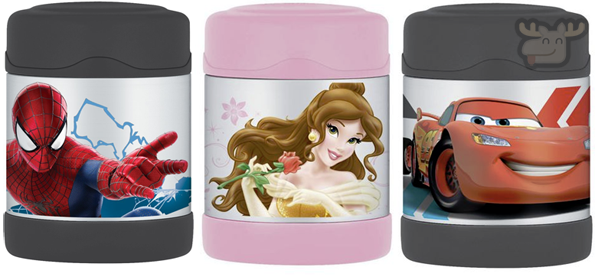 I have been hunting for back-to-school supplies for the last couple of days… and I am sure that the Moosing parents reading this are too. Something that I've been picking up are various storage items for my daughter's lunch – I actually bought her a new lunch bag earlier today. I was on Amazon.ca hunting down some cool items and I came across this Spiderman themed Thermos Funtainer Food Jar for only $12.97 on there. That's a 35% discount on the original price, which while not a huge percentage saving, is still a funky and well-price item for back-to-school.
I think many Moosers on here have Amazon Prime anyway; in which case, shipping on this item will be totally free. The Thermos is shipped directly from Amazon Canada but it is a little slow – stating two to five weeks to receive it. Hopefully if you place your order now, the Spiderman Thermos will arrive sooner rather than later.

If you don't have Amazon Prime, then I really recommend buying a few other small items and bringing your order up to $25 in order to get free super saver shipping.
If Spiderman isn't your thing, I did spot a whole range of these for the same price at Walmart too. Here are some more ideas:
Remember, shipping from Walmart is not free either - unless you spend $50 or more online. You do have the option to place your Walmart order online and collect at a local Canada post collection point, though.

In price comparing, I did spot this page on London Drugs where there are some different character designs at different prices (from $9.49) but stock availability is terrible. You cannot order any online, but you can pop your postal code in and check the local store stock to see if you can get a bargain there. I wouldn't be hopeful though, stock doesn't seem to be great – I was basing my checks on a random Ontario postal code, and couldn't find any of the popular characters. Feel free to give it a try though!
Elsewhere, I've spotted these Thermos food jars for around $20+.
I think they'd be a great addition to the back-to-school lunch kit! I can easily see me using one to fill it with fruit, for the little one's lunch.
(Expires: unknown)