The Twilight Zone: The Complete Series DVD Only $73 @ Amazon! (EXPIRED)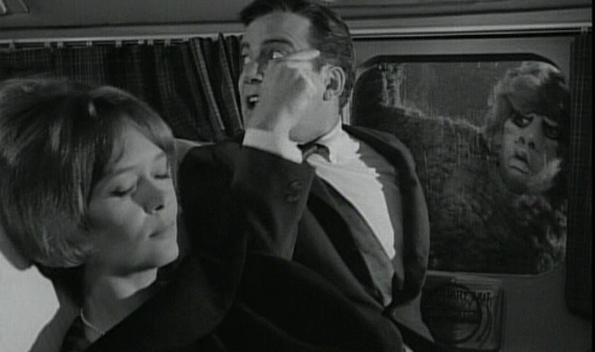 I got an email this morning about a one day deal at Amazon. They're offering the complete series of The Twilight Zone for only $72.99 in a DVD collection and that comes with free super saver shipping!
Originally priced at $199.99, that's a $127 discount. While sometimes those "original" prices seem to be really high, I've price compare to see if this is really a good deal. You can purchase the very same DVD boxset for $140 @ Chapters, $149 @ BestBuy, $200 @ HMV, so this appears to be a super price from Amazon.ca today.
If you are so inclined, there's also an offer on the blu-ray series – you can purchase it for $148.99. There's quite a price difference between DVD and blu-ray, eh?
I clearly recall watching this TV show when I was younger, it had some fantastic episodes. I first discovered it when I was a teenager when they were making some of the more modern versions. I then went back and made sure I watched many of the older original shows, including the famous William Shatner episode, Nightmare at 20,000 Feet. "There's… something… on… the… wing!" Classic. By today's standards, I guess they're not quite a suspenseful or scary… but they're excellent shows with excellent writing, with plotlines such as:
A convict, living alone in an asteroid, receives from the police a realistic woman-robot.
Hilarious!
I believe The Twilight Zone went on to inspire many movies and TV shows with very similar plots. I was reading this thread on Toptenz.net about that. It stats that many popular movies like Child's Play, Liar Liar, Poltergeist and Cube were all based on old Twilight Zone plots.
I think this boxset would be excellent for a Twilight Zone weekend marathon… complete with lots of junk food.
(Expires: 23rd August 2014)