The Shopping Channel: Shop and Earn Savings Cards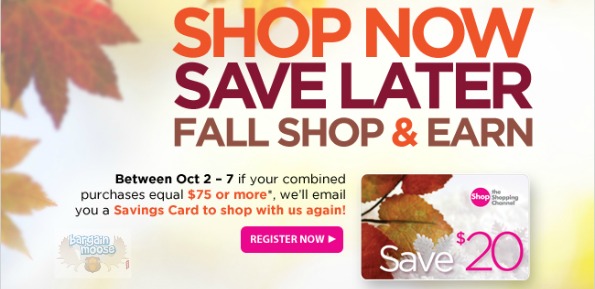 The Shopping Channel has brought back a favourite offer for their customers. Spend $$ and earn up to $40 in Savings Cards.
You must register for this promotion:
You must register between October 2 - October 7 to qualify. Here is the ratio:
Spend $75 - $149.99 and get a $10 Savings Card
Spend $150 - $249.99 and get a $20 Savings Card
Spend $250+ and receive a $40 Savings Card
The Shopping Channel never offers coupons, and rarely has promotions so this is a decent offer.
Always be sure to check out their clearance section as well. Right now they have this lovely Olympia Faux Furs Sable Faux Fur Notch Collar Jacket with Side Slits on sale: originally $219.90 it is on sale for $94.98! They have a bunch more too:
Registration expires the 7th, October 2012