Swift Current 5 Person Spa Hot Tub was $1600 now $965 & Free Shipping @ eBay.ca! (EXPIRED)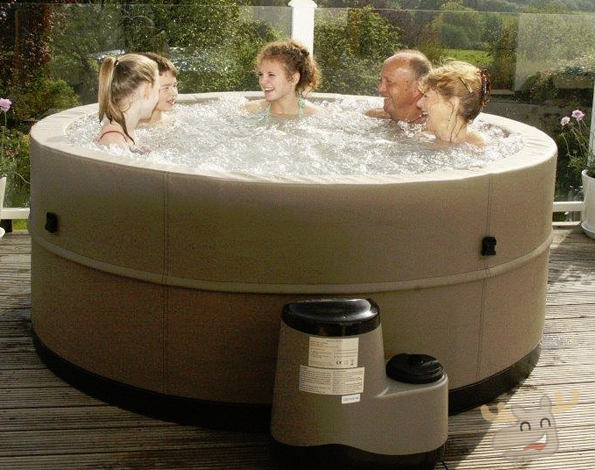 Wow! I WANT ONE OF THESE! It's a 5 person portable spa hot tub, a 29" model. Most places sell this model for around the $1600 mark, but you can actually grab it for only $965 with FREE SHIPPING at eBay Canada!
Elsewhere, the exact same model of hot tub is $1595 at Lowes and the same at Walmart.ca.
There is a limited quantity available on eBay, and 76 people have already purchased this item, at the time of writing this post. The eBay seller is the Canadian Spa Company, a business which operates out of Mississauga and they have positive feedback on there. You can see a full specification and description of this Swift Current hot tub on their website here.
Now, there are cheaper models of this type of "pop up" hot tub, such as this one for $700 at Amazon.ca. However, that is an INFLATABLE hot tub, which isn't really comparable to the one above which is a "foam" hot tub, a more sturdy and durable design.
This hot tub is plug and play, and also comes with a 6″ inflatable cover to keep it clean when not in use. The spa also comes with a 2 year warranty if you have any issues in that time, which is good to hear.
Man, I'd love one of these in my yard but it would be a luxury I cannot quite justify right now! Do you have a hot tub? Would you recommend it?
(Expires: unknown)