Swarovski Canada: Free Swan Charm With $190 Order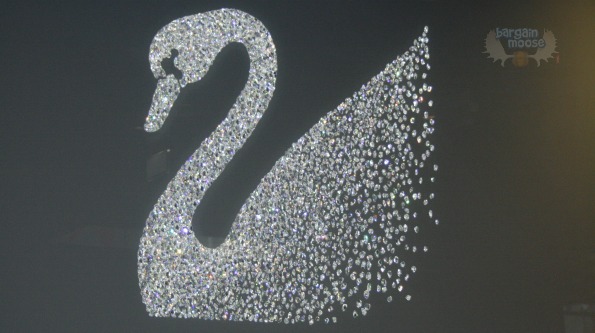 You might not have found Prince Charming yet, but this Swan Charm accessory is a gift to you from Swarovski (they ride a white swan, not a white horse) when you spend $190 or more.
I could not find a retail value for the charm accessory, but the white swan charm I did find (though different) costs $70. My guess is that the value of the free swan charm accessories is around the same.
Did you know Swarovski has their own line of sunglasses? I did not know this. These Cate Black Sunglasses are about as cheap as the sunglasses come and yet they still cost $300. That is a bit pricey for my bank account. The Cate sunglasses feature the Swanflower decorated in little pearls and crystal pavé, which is certainly reflected in the price. You can get the sunglasses in all sorts of colours.
I like gifts with purchase because I always feel like I am getting more for my money. If the free item isn't exactly my style, I just save it to give to someone else when then occasion presents itself.
If the free gift is still available when you place an order, then it will show up in your cart.
Swarovski offers free shipping on orders of $120 or more.
(Expiry: Unknown)