Swarovski Canada: Free Jewelry Box With $150 Purchase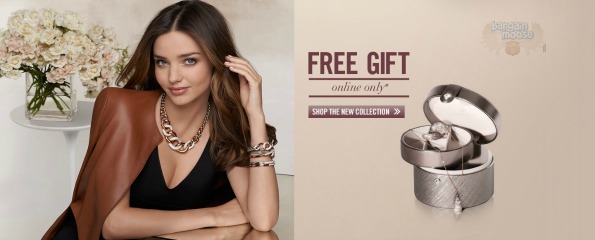 It has been a while since Swarovski had any promotions (since April), so I am pleased to let you know they are back with a new free gift with purchase offer. When you spend $150 or more at Swarovski Canada, you will receive a free jewelry box.
This offer is available until the expiry or as long as supplies last. You will see this item added to your cart when you reach the required minimum if it is still available. While Swarovski supplies an image of the jewelry box, they say that it is just a sample picture and that the actual size of the box may vary. Therefore, that really does not tell us much about what you are getting. Generally, Swarovski freebies are of good quality so I am not too worried.
It is so easy to shop at Swarovski because everything is so pretty. Their new Stardust collection is lovely, and the Stardust Gray Double Bracelet for $90 stood out to me. It reminds me of a pale iridescent snakeskin in a coil. While it says bracelet, this piece does double duty. It can be uncoiled and used as a choker as well. This is why I prefer it to the single bracelets. For $20 more, you get a piece of jewelry that can be worn two ways. I think I might like to get it in black as well.
In the most popular section, I found the limited edition Backstage Triangle Set for $160. The set includes a pair of earrings for pierced ears and a matching necklace. The set combines pink crystals with rose-gold plated metal for a feminine touch. Purchasing this set alone would get you the free jewelry box. The Backstage Triangle Set is available online only in a limited quantity.
I was looking through the figurines, as not everyone likes jewelry. I may be an adult, but I have fond memories of Winne the Pooh. This Disney - Piglet figuring is just so precious! I like how he is holding onto a crystal red balloon in the shape of a heart. The figurine of Piglet costs $150, which also qualifies for the free jewelry box. Give the box away as a gift, or keep it for yourself. I do like gifting away freebies as it cuts down on my gift-purchasing budget.
Receive free shipping on orders of $120.
(Expiry: 24th August 2014)