Spinzo Canada: Dynamic Pricing on Gelaskin iPhone Artwork Cases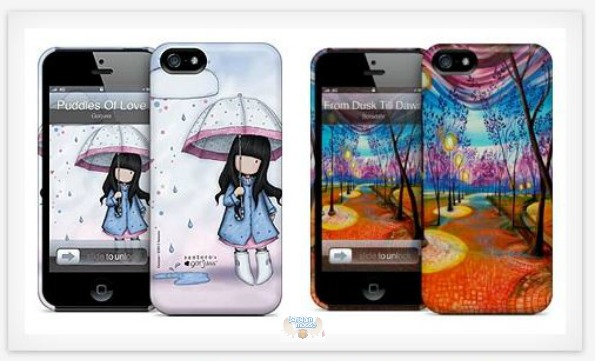 Spinzo is a really cool new Canadian company that follows the dynamic pricing model: the more people that buy the product the cheaper the product becomes! Right now they have a great deal on Gelaskins hard cases (your choice of design) and Gelaskin soft cases (your choice of design).
This is how it works:
Join the deal: the more people join the more the price drops
OR you can join the deal at a specific price and ride the price down from there
The more people join, the lower the price goes - so encourage your friends to join
In the end, everyone pays the same low price
As I post this,  the Hard Case, which retails for $35, has dropped down to $25.58! Your purchase entitles you to receive any HardCase for the iPhone 4, 4S, or 5 from GelaSkins. The soft skin  which retails for $15 has dropped down to $10! Your purchase entitles you to receive any custom skin from GelaSkins for a huge selection of smartphones.
Further details you need to know:
Must redeem on the GelaSkins website before 31 March 2013
Enter your unique discount code at checkout
Must enter your shipping address at GelaSkins but no payment information will be required
You will receive your unique code from Spinzo when the deal closes
Limit of 3 per customer
Shipping is $6.95 for a hard case and will be added to your total at checkout on Spinzo. Shipping is $2.95 for a soft skin. . If you buy multiple and ship them to the same address, the shipping cost will remain the same - which is a bonus.
Expiry: 5th March 2013 for hard cases and 6th March 2013 for soft skins.