Sorry!, Trouble, & Connect 4 Games Only $8.97 Each @ Amazon.ca (EXPIRED)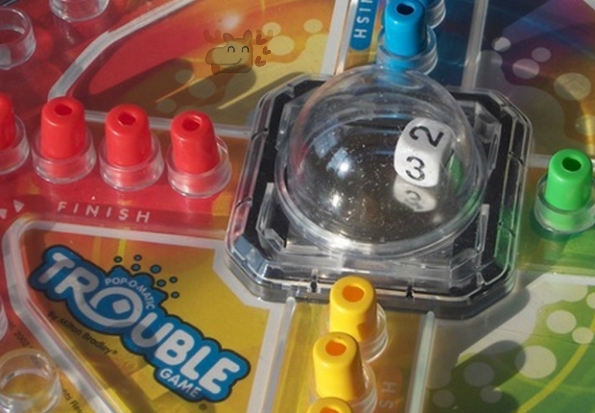 Looking to expand your board game collection with one of the best board games ever made? Pick up some legendary Hasbro games to expand your collection. The Sorry! game by Hasbro on sale from $16.99 down to just $8.97. A personal favourite, Trouble Game is on sale from $16.97 down to $8.97 as well. Lastly, Connect 4 Grid is on sale from $14.99 down to $8.97. Receive free shipping on any order with Amazon Prime or free shipping on $25+ for anyone else.
Sorry!, Trouble, and Connect 4 all currently retail for $17.93 @ Walmart Canada and $17.99 @ Toys R Us Canada. Sorry! and Connect 4 retail for $19.95 @ Chapters Indigo Canada whereas Trouble retails for $18.95. Essentially, you are paying around double the price of this game if you were to purchase it at any other retailer.
Sorry! is one of the most enjoyable board games I have ever played. However, the new reiteration of the game comes with features that were not around when I was young. You pick a card to get your pawns out of the starting area. This Sorry! game comes with special fire and ice power-up tokens that give you the advantage. For example, the ice token makes it so your pawn cannot be bumped or sent back. The fire token lets you bring an extra pawn into your home sport on the board. These are nice 'extra' features that kids will enjoy when you are playing this classic board game.
Trouble is my favourite of the three games as I love the little popper dice in the middle and I like all the little peg holes and pegs. This was one of my childhood favourites when we went to visit my relatives who owned this game.
For children, Connect 4 may be the easiest game to get started with. The rules are simple: connect four of the same coloured disks in a row. You can do it horizontal, diagonal, or vertical. For adults this may be a bit boring, but I remember liking this as a kid. It is like a larger version of Xs and Os.
The price for each of these games is excellent, so stock up on new games for your family game night.
(Expiry: Unknown)