Snazaroo Face Paint Palette was $71 now $47.77 & Free Shipping @ Amazon.ca! (EXPIRED)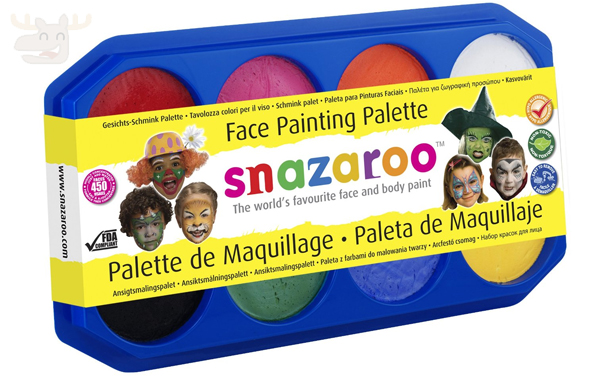 I love Halloween. It's my favourite holiday event of the year. I know it's months and months away, but if you are anything like me, you'll already be planning the outfits for yourself and your family. If you need any face paints, then now would be a good time to jump on this offer on Amazon.ca. This Snazaroo Face Paint Palette is on offer just now – down from $71.11 to only $47.77 with free shipping!
Now, some of you are probably wondering why would you spend nearly fifty bucks on face paints? Well, these are not dollar store face paints… these are excellent quality paints and are amazing for making superb creations and colours all over your body.
As for a price comparison, the exact same set $67 on Deserres and $66 on Staples. If you were to buy the individual colours on Amazon, you're talking around $7 to $10 each, so buying 8 in the set is a much more economical option.
About 4 years ago, I bought some individual colours of Snazaroo face paint and I bought four individual colours at that time. It cost almost as much as this set of eight colours! But I only needed red, green, black and white for doing some zombie makeup. Guess what? I'll do a FIRST here on Bargainmoose and share a picture of myself in the Snazaroo makeup.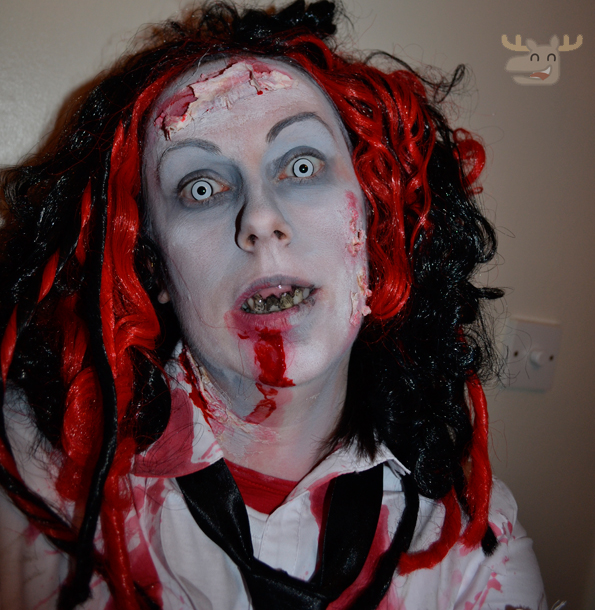 What do you think?
The Snazaroo face paints are absolutely excellent in my personal opinion. You can use them either dry, or with a wet paintbrush for fine details. The paints that I bought four years ago are still in excellent condition and will also last me for many years to come. And with two young kids, I will certainly be needing them for many years to come as well!
I cannot recommend Snazaroo face paints any higher – I seriously recommend you invest in this set. You can do amazing things with it!
And what are you planning for this Halloween?
(Expires: unknown)