Shop.ca: Receive Unique $25 off $75 Coupon Code via Facebook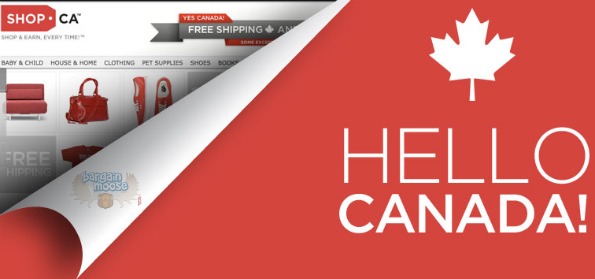 Receive your very own Shop.ca unique coupon code for $25 off $75 dollars when you visit their Facebook page and click "get promo code."
You will need a valid Facebook account to score this sweet offer. Once you click "get promo code," you will see a unique coupon code to use at Shop.ca. Make sure to copy down and save this promo code because they do not email it to you. The coupon is good through the end of September, so you can wait for a great deal or use it on something you have already found.
While the coupon code mentions that it is just for first-time customers, Anna placed an order herself, with her established account, and there was no problem using the promo code. I have also received my own unique coupon code, and tested it out on my account. While I have not placed an order with it as of yet, there is no problem applying the code.
I suggest getting your coupon sooner rather than later. As per usual, Shop.ca reserves the right to terminate this offer anytime they want, and if this offer goes viral, they just might do that.
Unfortunately, gift cards are NOT eligible for this promotion. I tried getting $25 off $100 worth of Chapters Indigo Cards and it would not let me *sad*.
The Cuisinart 15 Piece Stainless Steel Knife Bock Set - Classic is on sale from $169.99, down to $89.99 currently. After coupon code, the set of Cuisinart knives comes down to just $64.99. While I found it difficult to price compare this exact set, similarly sized sets from the same brand were priced around $100 from various sellers.
Two Matt & Nat bags are currently on sale. The Women's Matt & Nat 'Gil' Bag in Green is on sale from $98 down to just $49. The matching Women's Matt & Nat 'Dreamed' Bag in Green  is also on sale for 50% off. Originally $115, the bag is now only $57.50. Buy both of these bags and your cart comes to $106.50. Then use the above coupon and your total comes down to just $81.50 for both bags. That is a very good deal for two purses as your final price for both is well under the original price of the cheapest bag to begin with.
Stack your unique coupon code with sales for the best savings possible. Some exclusions (beyond gift cards) may apply.
(Expiry: Unknown)