Shop.ca: Bistrotea $39.99 and BOGO 50% Off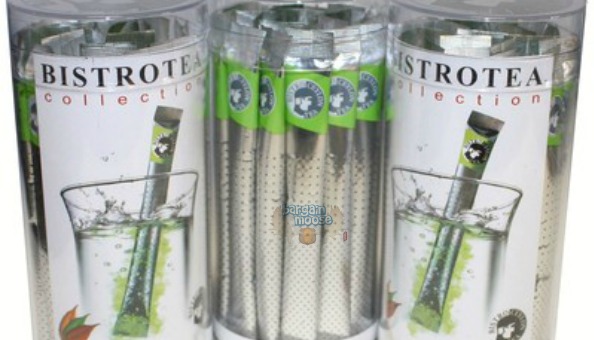 Shop.ca has Bistrotea on sale for only $39.99 for three tubes of 25 sticks. Plus they have a buy one, get one 50% off deal on top of the sale prices. This means you can get six tubes of 25 sticks for only $60. In comparison, Bistrotea Canada sells them for $18 for 25 sticks (one tube), which means it would cost you $108 for the same amount, plus shipping. If you are a new customer and spend $100 (by buying four packs of tea), you'll get an extra $25 off. This means you'll get 12 tubes of tea (300 portions) for only $94.97.
Bistrotea uses TPOD foil, which means there is no influence on taste by the wrapper on the tea. They have a built-in mechanical filtration system to produce the most delicious and highly-flavoured brew. Noxious substances like glues are not included in your tea experience (wow!). They also use natural tea leaves, with no traces of tea dust. It gives you the exact proper dosage of tea and can even be used as a tea stirrer. You don't have to dunk, wring or drip a tea bag.
Shop.ca sells a number of different flavours of Bistrotea, like Ginger, Vanilla Peach and English Breakfast. The Jasmine Lotus sounds divine!
Shipping is free!
Check the Bargainmoose coupon forum to keep abreast of any Shop.ca coupon codes to add to your order.