Sense Mother Home & Family Monitoring System just $140 (compares at $280) @ Shop.ca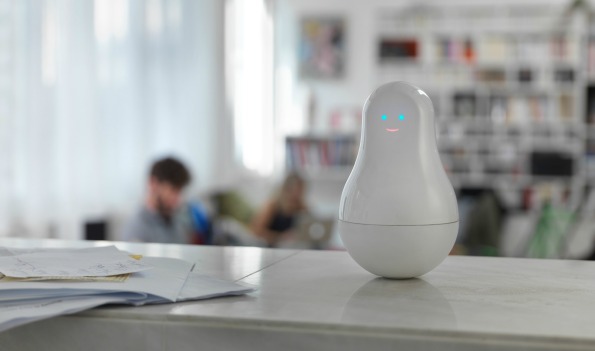 Here's a new way to keep tabs on your family. Moosers, let us know if you would use this Sense Mother Home & Family Monitoring System. The Sense Mother is just $149.99 at Shop.ca, plus we have an exclusive coupon code for $10 off, so you will pay only $139.99. This item sells for much more elsewhere, and Shop.ca even offers totally free shipping.
The Sense Mother Home & Family Monitoring System will help you, as a mom, take care of everything. Let's call this system "Mother". So Mother has these magical sensor tabs that you can pretty much stick anywhere. These tabs have motion cookies and can track, monitor and notify your family on a number of different activities and items. You just need to stick one of the little "cookie" tabs on anything that you want to keep track of, and it will then connect to the central home gateway, aka Mother. This system is phenomenal, and this price is super too. Plus you can get $10 off the $149.99 which means you will pay just $139.99. BestBuy.ca is selling this very same item for $280!! So your best bet (if you want something like this), is to get it from Shop.ca now.
Here's our exclusive coupon code for an additional $10 off:
Coupon code: MOOSE10
Discount: $10 off $150+
Expiry: 26th November 2015
Mother can connect to the internet to keep you in the loop with all the tracking going on with each "cookie". You can receive notifications on your smartphone by text message or email in regards to each cookie. That means you can be notified when the dog walker comes, when your kids get home from school, each time the safe is opened, the temperature of the living room, how well you slept and so much more. It can even remind  you to take your daily vitamins or prescription. I mean, what mom doesn't need an extra set of eyes and ears like this!? I would probably clip one to my son's back pack so that I can be notified when he comes home from school. There really are so many uses for this nifty gadget.
You can keep track of how many steps you take, how much coffee you're drinking (and even when you're going to run out of coffee), how often you brush your teeth, how well you slept, how punctual your child is and so much more! Would you honestly use something like this, or would you rather keep it old school?
Shop.ca also offers totally free shipping with any and all purchases, so you don't have to worry about any extra fees there. Plus if you are not happy with the product for whatever reason, you can return it for free as well. Don't forget to check out our other exclusive coupon codes and other discounts for Shop.ca in our ever expanding Bargainmoose forum!