Sennheiser HD 449 Headphones Were $170 Now Only $51 @ Amazon.ca *BUMP* (Expired)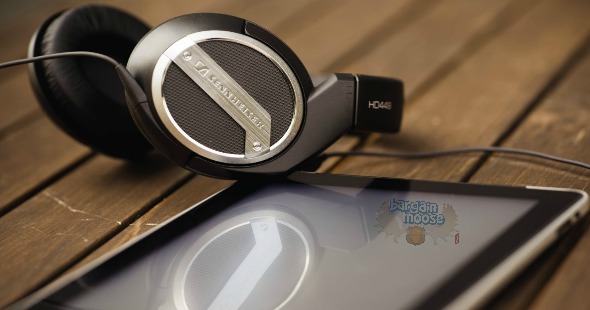 *We are bumping this post today as it sold out quickly before and the price has even gone down another $10!* Today's Amazon Lightning deal is great if you are a gamer or love to listen to music - without other sound interruptions. While stock is available, you can buy the Sennheiser HD 449 Headphones in black for only $50.99 from Amazon.ca. That saves you 65% off the previous price which was $169.99.
This Amazon.ca lightning deal is already 9% claimed. These Sennheiser HD 449 Headphones have an advanced acoustic system. This is your opportunity to experience lifelike stereo sound experience all thanks to the neodymium magnets and lightweight diaphragms.
These headphones are over-ear style which means they isolate against ambient noise and have a comfortable ergonomic design. They even come with a carrying pouch if you want to use them for your travels. If travelling while using them, you will be pleased to know that these Sennheiser headphones are optimised for portable audio which includes MP3, CD Players, iPhones, iPads and iPods. The downfall, though, is that these headphones do not fold or compress.
Amazon Canada customers seem to love these headphones. Most people say they would have paid full price, but now you don't have to. I actually found the next best price for these headphones were $169.99 @ FutureShop.ca. These headphones have a 4.6/5 star average rating.
One of the other reviews I read makes it sound like the HD 449 headphones are well balanced headphones, and can handle a wide variety of music. I also read that they may not be great for music that requires a lot of bass such as techno, rap, etc. I love over-ear headphones for bus rides, mowing the lawn and other louder activities. These Sennheiser headphones were this price on Cyber Monday and sold out quite quickly, so if you missed out then this is your chance.
Amazon.ca also ships for free when your purchase exceeds $25 so you won't need to worry about that expense. These Sennheiser HD 449 Headphones come with a 2 year warranty.
(Expiry: Unknown)