(Save 65%) James Dean Ultimate Collector Blu-Ray Edition Was $99 | Now $35 & Free Shipping @ Amazon.ca (Expired)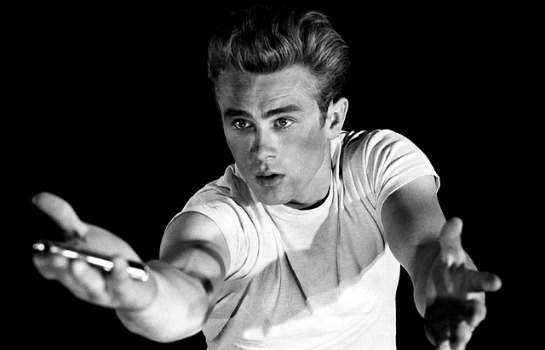 Amazon has a great deal right now on the James Dean Ultimate Collector's Edition on blu-ray. This set was $99 but you can grab your own copy including all the bonus extras for only $34.99. This item also qualifies for free super saver shipping.
James Dean is an very memorable actor from the 1950's who tragically only starred in three well known films. His well publicized car accident that led to his immediate death at only 24 years old caused much shock and it only increased his popularity. James Dean is best known for his starring role in the iconic film Rebel Without a Cause. In this film James Dean is a teenager named Jim Stark with a troubled past who moves to a new town.  We follow Jim Stark as he proves himself amongst the kids in town with a bit of sass and bad boy attitude.  That iconic leather jacket, slicked back hair and bad boy swagger only helped cement that both guys and gals wanted to be (or be with!) Jim Stark, the bad boy from the good family.
This memorable set includes all three of Dean's famous films. You will be able to watch Rebel Without A Cause, East of Eden and Giant all remastered for blu-ray. This set also includes many digital extras. You can watch three full length documentaries about James Dean, his films and his life including James Dean: Sense Memories, James Dean: Forever Young and George Stevens: A Filmmaker's Journey. There are also seven other available shorter documentaries and featurettes included to give you a more exclusive behind the scenes look at this iconic actor.
If you like collectibles, this set has plenty. You will receive a commemorative book about James Dean  and three movie posters that are mini versions from the original movie posters. Also included are production notes from the films Rebel Without a Cause and East of Eden plus exclusive photos from behind the scenes.
You could pick up this set at Best Buy or Future Shop for $79.99. Walmart has this edition for $80. Archambault has this same set for a whopping $102.99. Your best bet is to pick this up at Amazon today.
There are only three reviews on Amazon. Two are very happy with the purchase, and one who is unhappy with the quality of the blu-ray digital re-mastering techniques. I do find remastering classic films can be tricky. Classic films will never have the same clean crisp images that today's films have, though blu-ray remastering techniques will improve the image greatly. All three of the reviews are very lengthy and detailed. I have included the shortest review, which also happens to be the review that six Amazon users have marked as helpful.
If you like James Dean, or need a good gift for someone who is a fan now is the time to grab this set. I always have trouble finding gifts for my mom and she loves many of these classic films. I am  considering stashing it away for a surprise gift.
Image Credit: Insomnia Cured Here
(Expiry: Unknown)