Rain Stoppers Clear PVC Dome Umbrella Just $14 @ Amazon.ca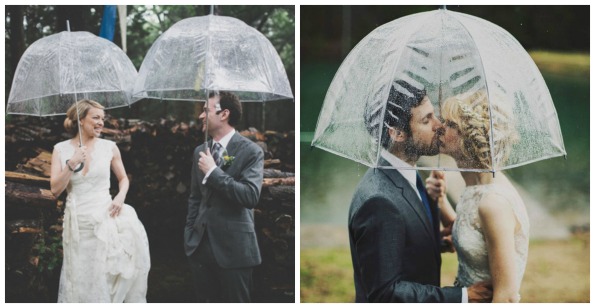 Are you planning on attending a wedding this year or will you be traveling? Don't forget your umbrella! No seriously, don't forget to buy one. Amazon has this basic PVC umbrella on sale for only $14.02. It was previously $20.96. Clear dome umbrellas are super popular, and for a good reason. Look how beautiful they look in the pictures above! These could be used for weddings, family pictures, the list goes on.
I had to share this umbrella because it might just be a very useful item for brides planning their big day. You can always go for a white umbrella just in case it rains on your big day, but if you want to be a little different, go for a clear umbrella. It looks beautiful in pictures, as you can see above.
An umbrella like this has some many uses. For those of you who will be traveling, why not grab one online instead of running out to the store at the last minute? It's an item we often forget when we travel, but getting caught without shelter in the pouring rain is not something you'll forget!
Shipping is free if you spend more than $25. Otherwise, shipping is calculated in cart with your location.
(Expiry: Unknown)