Pricematters.ca: Swarovski Diamanta Necklace 46% Off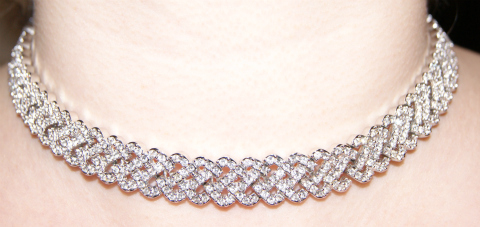 The Swarovski Diamanta Necklace is a gorgeous choker style (37 cm) swarovski crystal necklace. Pricematters.ca is offering it for only $269.99, and the necklace is on Swarovski's website right now for $500. That means you are getting it for 46% off. I am currently in shock that I found such a discount on this necklace!
I own this necklace so I can now rave about it. Almost every time I wear it I get compliments. I have had people ask me where I bought it, and I even had a lady ask me if she could borrow it for her wedding! It is truly a stunning piece by Swarovski, and my favourite.
So none of the online pictures did the necklace justice so the picture you see is of mine, on my neck. lol. :-) That is where it rests on my neck with the extra spacer in it. I hope you love it as much as I do.