Photobooks Canada Promo Code: Up to 65% Off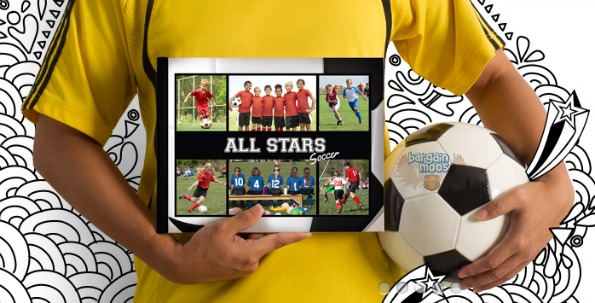 Now that the big holiday of Father's Day is over with, companies know that we have already spent money and won't buy many gifts unless we get a great deal on them.  Photobook Canada has three new coupons out right now that will give us some incredible deals. Save up to 65% on canvas prints, photo books and photo cards with these awesome coupons.
Click here to shop @ Photobookcanada.com now
Coupon Code: BRAZIL
Discount: 65% off all 65x100 Photo Cards
Coupon Code: WORLDCUP
Discount: 55% Off Canvas Prints & Photo Books
Coupon Code: FIFA
Discount: 40% Off Photo Cards
Expiry: 24th June 2014
Like I said above, there is not a major gift giving holiday coming up very soon so for people to buy gift type things, the deals and the coupons have to be spectacular.  The last time Photobook Canada had some great coupons it was for savings up to 56% off so saving up to a whopping 65% off is pretty great!
I keep my eyes open for deals on canvas prints and photo books at all times because I get so many request for them from family members for every occasion.
I also like to grab those deals for myself. I also like the idea of making a school graduation photo book for my kids for each year they go through school.  You don't normally get a yearbook until high school and even then you don't know half of the people in it.  This way you can make your own and personalize it for you son or daughter with all of their friends, teachers and interests.
As long as you bring your order total up to $65 or more, you will also get free shipping. This is perfect on those large items such as canvas prints that can be bulky and heavy to ship.
If you are looking for more Photobook Canada coupons, you will find them all on the Bargainmoose coupon forum.