Photobook Canada Exclusive: 8" x 8" Square Hardcover Photobook Just $16 Shipped!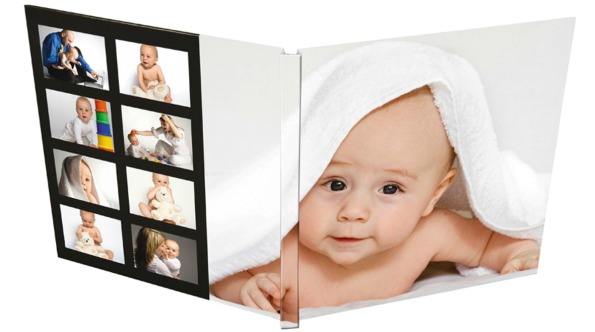 I bet you have a lot of fabulous photos of your family, right? Why not get them printed into a hardcover photobook so that you can cherish them forever? We have a brand new exclusive coupon code to use over at Photobook Canada. This coupon code will get you an 8" by 8" Imagewrap Hardcover Photobook for just $16 including shipping. The book alone would have normally cost you $49.99! So you can really see the discount here.
The process of making your own hardcover photobook at Photobook Canada is super simple.On the main Photobook Canada page you can select Imagewrap Books as your book type. Then select standard as the binding option, and the book size is 8x8 of course. Then select your designs and photos. Once you get to the check out process, apply your coupon code and voila! You have yourself a personal 8x8 hardcover photobook for just $16 including your shipping and handling fees.
So here is our exclusive discount code to get this lovely offer from Photobook Canada:
Coupon code: MOOSE88
Discount: 8" x 8" Small Square Imagewrap Hardcover Photobook just $16 shipped (valued at $49.99 + shipping)
Expiry: 31st December 2015
This offer does not include paper upgrades, accessories or additional pages. The 8x8 Imagewrap Hardcover Photobook from PhotobookCanada.com has 40 pages. If you want additional pages, they are $0.75 per page which really isn't bad except that they need to be added in multiples of 8 pages.
This is the absolute best price that you're going to find when ordering a hardcover photo book of this size. Take a look at what other Canadian retailers are selling similar products for:
$26.99 @ MixBook.ca
$27.99 @ Blacks.ca
$29.99 @ SnapFish.ca
Personalization is key with these photobooks of course. That's the best part. With the PhotobookCanada.com editor you can add your desired photos, add custom text, choose from a wide variety of colours, styles, backgrounds and scrapbook items even. Each book will be 100% unique to you. While you are limited to using this offer once per transaction, you can always go back and order a second photo book with the Christmas photos you take since this offer expires on December 31st.
You can view even more of our exclusive PhotobookCanada.com coupon codes in our Bargainmoose forum.