Photobook Canada: 40% Off Coupon Code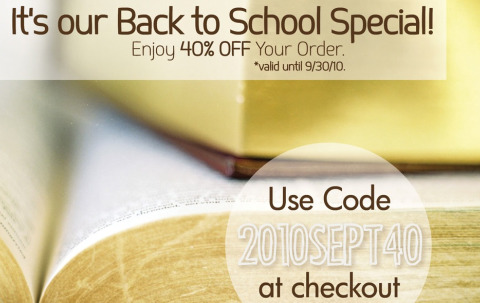 This is a nice discount for Photobook Canada, 40% off your next photobook!
Remember to use the coupon code:
Discount: 40%
Coupon Code: 2010SEPT40
Expires: September 30/10
While looking at their stunning photobooks I found a link for another discount code if you just want an additional copy of your photobook. So you can have the option of getting a copy for free instead of the 40% discount. Click on THIS LINK and then click on the red button that says buy one get one free. You will need to input your email address. They will email you a coupon code that will get you a FREE COPY with your photobook order.
Here is what Mooser Lisa had to say about Photobook Canada:
I have ordered from Photobook Canada before — I chose them over other services like blurb because they are Canadian. I was also able to take advantage of a discount offer, so the price wasn't bad and I was very impressed with the quality. I wasn't sure how my full-page photos were going to turn out, but the result was beautiful. It took some time (maybe a few weeks) for the book to arrive, but it was well worth the wait.