Newborn (Rubies) Muppets EZ-On Animal Romper was $30 now $4.29 @ Amazon.ca! (Add-On Item) (EXPIRED)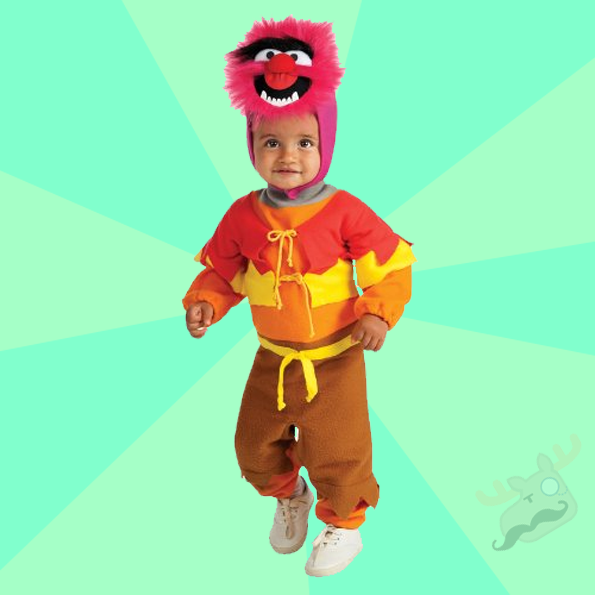 Wow! I love this item!! It's a Rubies costume for newborn babies – the Muppets EZ-On Animal Romper and it's greatly discounted. It was originally $29.99, but you can grab it for only $4.29 right now, via the Amazon.ca add-on program.
The add-on program is not something we write about here often, unless there is a particularly good deal, such as this one. In case you don't know what it means – you cannot buy this item on its own from Amazon. You must be placing an order of $25 or more anyway, and you can add this costume to your cart as well.
Honestly, for most people, it's SOOOO easy to spend $25 on Amazon, regardless; especially, with it getting close to Halloween and Christmas now. For me for example, I've been waiting on ordering the hardback copy of The Shepherd's Crown, Terry Pratchett's last discworld novel before he passed away. This is exactly the type of thing I'd be ordering anyway, then I would just throw the Muppets costume in there too.
As for pricing elsewhere of the Animal costume, it's not actually sold at any places to adequately compare the cost. I did spot it for $30+ at Well.ca, but it's been discontinued there. Even so, for just over $4 for a newborn outfit for Halloween, this is an amazing price.
(Expires: unknown)