Moo.com: 72hr Flash Sale - 30% Off Everything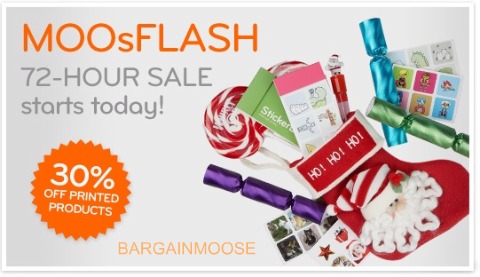 Moo.com is one of those special websites from the USofA that we post about because we just haven't found a Canadian company to match their... Moo-ness. This weekend Moo has put all their printed products, meaning EVERYTHING, on sale for 30% off.
You don't need a coupon code: nope. All you do is shop. Moo is your source for:
I know Anna LOVES Moo. I once got a sample business card pack from Moo, it nearly convinced me to buy one of everything. Serious good stuff, the quality was amazing! I love the fact you can customize each piece.. no two need look the same.