Little Big Planet: Game of the Year Edition (PS3)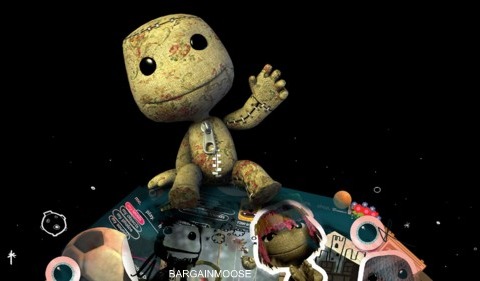 I have two great deals from two different retailers! First off, Little Big Planet was a hugely successful game that got amazing ratings. It still retails for $50 - $70, depending on where you look. So they released a Game of the Year Edition, with bonus levels, bonus packs, and $30 worth of materials... for a lower price than the original Little Big Planet was being sold for! It is the same game, but with more stuff! I do hear it has less manuals though.
So without further a-due: here are the deals I found:
The Source: This is an even better deal. You get the Little Big Planet: Game of the Year Edition PLUS a Dualshock 3 Controller all for $59.99. These controllers cost  $54.99 and the Game of the Year edition costs $29.99 so you get all the savings and bonuses of the above deal plus this bundle saves you $24.99 off the duo. Click here if you want to get this bundle.
So there are your options: both really great in my opinion... I just ordered the game myself! :-D