Last Minute Christmas Gifts: 10% Off eGift Cards Coupon Code @ Nuvango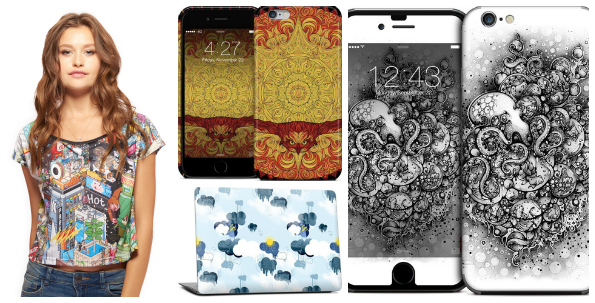 We are getting into the last few shopping days before Christmas and the chance of buying something online and getting it delivered in time is - low. However, there are still a few options. Nuvango Canada is offering 10% off their eGift Cards with the following coupon code so you can save money and still give a thoughtful gift.
Click here to shop @ Nuvango Canada now
Coupon Code: LASTMINUTE
Discount: 10% off gift cards
Expiry: Unknown
Nuvango is a Canadian company that ships to Canada from within Canada. They recently separated their Canadian and US websites so that all orders on the Canadian side are in Canadian dollars. eGift Cards start at just $25 - or just $22.50 after coupon - and go up from there.
Nuvango was formerly called Gelaskins, which I have blogged about many times. Before I bought an Alienware computer, I always used to have a skin on my laptop from this company. I also put skins on my PS3 controllers. My last purchase was a hardcover case for my cellphone from one of my favourite artists.I bought this
However, Nuvango has branched out into CLOTHING - clothing that is so cool that you will not know how you lived without it. For example, The Dream Melt Women's Crop Top is now on my wishlist as I adore the artist and the print is fantastic. I love crop tops and this is an absolute beauty! This top costs $55.
For leggings - I wear a lot of Black Milk leggings but - I am tempted to try these Queen West Leggings as they are closer to home. The Pocketfuls of Sunshine Queen West Leggings are a gorgeous design and run $89. That is pretty standard for leggings of this type, and buying local certainly beats getting hit with customs. Of course, 10% off a gift card towards any of this will end up with money saved in the long run. :)
There are also men's tees and tanks. You can still get skins for your smart phones, tablets, computers, and more. Essentially, Nuvango gift cards and a fantastic way to give one of the coolest gifts ever. I am really excited about this promo myself. :) If they have a sale in the future, you can combine the sale with your gift card discount for really amazing savings.