Kwikpix.ca: Cheap Photo Prints (including HD Photos)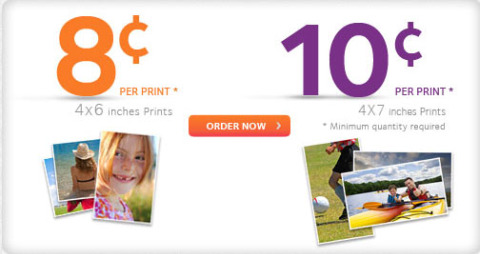 Kwikpix.ca has brought back their 8 cent 4 x 6 prints by popular demand. They are also offering 5 x 7 prints for 10 cents each. On top of this, for the first time every they are offering HD 4 x 7 prints for 10 cents each as well. Minimum purchase is 50 prints per size.
To summarize:
4x6 - $0.08 each
4x7 HD - $0.10 each
5x7 - $0.10 each
Minimum buy 50 per size.
Price comparison: This sale is better than what Walmart is offering right now, which is $30 per 200 or $0.15 a piece for 4x6 pics. KodakGallery's 4x6's are also priced at $0.15 each currently for orders of 100+.
I have never had any pictures printed in HD, I wonder if the picture quality is that much better. Does anyone here print their pics in in HD? If so, what makes it better than regular?
*Promo ends September 2, 2010*