Kulapix Canada: Get 50% Off All Products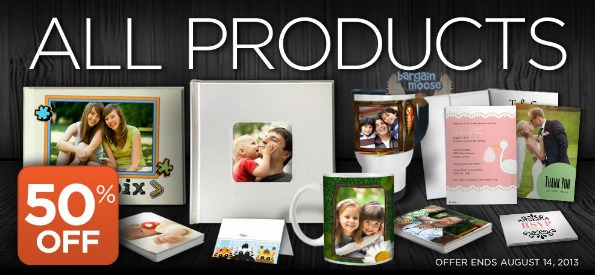 Get 50% off all products at Kulapix, including photobooks, photo gifts, cards, prints and invitations.
You don't need a promo code for this deal, which is one of Kulapix's best sales. You'll automatically get 50% off everything they sell. I'm putting together a photobook for my middle son for his birthday, and have been waiting for the right deal. I want an 8"x8" sized book with a window cover, and they are offering those for only $14.50, was $29, plus $0.50 for each additional page, was $1. I tend to add many pages to the original 20, so this is an even better deal than I thought.
Get ready for the upcoming school year with a personalized agenda. This is actually an amazing idea, and I think I'm going to order one of these along with my photobook. I have a fridge calendar, but it's nice to have something I can carry with me. Was $24, now $12. These make great gifts for loved ones too, and you know they won't forget your birthday! I think I'll make a copy for my husband.
Prints are only $0.08, which is as cheap as I've seen it anywhere, like Costco, which you need a membership for.
Shipping depends on what you get, but it is reasonable.
(Expiry: 14th August 2013)