Joseph Nogucci Coupon Code: 65% off Iris Engraved Jewellery!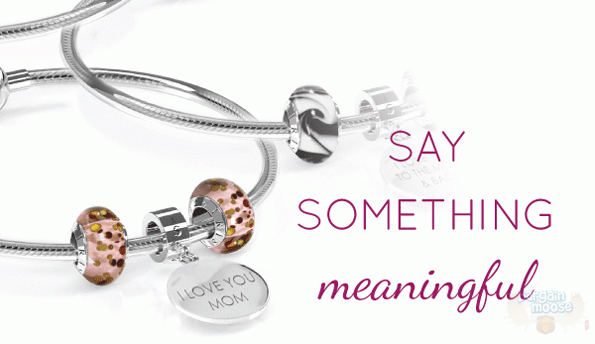 With Mother's Day coming up soon, I thought you'd be interested in another potential Mother's Day gift deal. This time, I've found a really good coupon code from Joseph Nogucci, which gets you a 65% discount on the price of the engravable charms in the Iris range on their site.
Click here to shop the Iris engravables now
Coupon Code: MOMCHARM
Discount: 65% off the Iris range
Expires: Unknown
In the Iris range, you can choose from a number of bracelet and bead sets, in various colours. Here are some examples of the different colour combinations that you can choose from.
From those above, I particularly like the sea stripe edition. You can then choose the wording on the charm…. Whether that's just a simple, "I love you Mom," or something fancier.
If you want an extra charm on one of the bracelets, you can pay for this Engravable Charm on its own. It's priced at $40 but it drops down to only $13.33 after the coupon code is applied.
If you want to, you could add a few more beads or charms to the bracelet. Each is an extra $13… so the cost on those could really bring up the total.
Canadian Shipping
Shipping to any address in Canada is $5.99. Considering you are saving a lot of money with the above coupon code, then an extra $5.99 for shipping isn't too bad. Of course, free shipping would be MUCH nicer, but we can't have everything we want, eh?
I own one of the bracelets in the Joseph Nogucci range, I love it and wear it quite often even though I'm not much of a jewellery wearer in general.