Joseph Nogucci Canada Promo Codes: 30% - 75% Off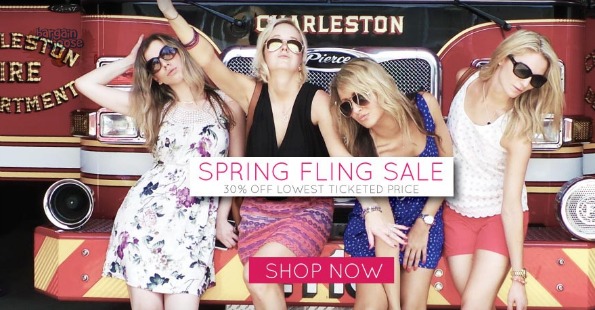 It is pretty normal for a company to put out one or even two coupon codes at a time.  What is far more unusual is for a company to put out five different coupons at the same time with huge savings for each.  Save between 30% - 75% on your orders with these Joseph Nogucci coupons for a limited time only.
Click here to shop @ Josephnogucci.com now
Coupon Code: ANCHOR50
Discount: 60% Off .925 Silver & 18k Gold Anchor Wrap Bracelets
Coupon Code: 3DSUMMER40
Discount: 40% Off Morfologi 3D Printed Fine Jewellery - Wavemaker Collection
Coupon Code: SUMMER30
Discount: 30% Off Semi-Precious Stone Crystal Bracelet
Coupon Code: SUMMER75
Discount: 75% Off Genuine Leather & Stone Wrap Bracelets
Coupon Code: SUMMER60
Discount: 60% Off all Crystal KikiBalla Bracelets Collection
There is no expiry date listed for any of these coupons, so they could end at any time.
You would think with such high value coupons, the items would be pretty expensive.  That would be wrong.  All of the jewellery is already very reasonably priced, so saving the additional 40% - 75% at the checkout is just icing on the cake!
I wanted to look at their sale jewellery first even though it would get the lowest discount. Sometimes when an item is already on sale and it gets the additional discount, it can be a better deal than a high value coupon. My eyes were immediately drawn to this Lumos crystal leather wrap bracelet that was $39.99 and is now just $29.99.  Once I added the coupon code at the checkout, the price dropped an additional 30% to just $21.32. It is simple and classic, and would look good with any outfit.
In addition to these coupon deals, they also have a deal on charm bracelets.  Until the end of summer, you can get up to 15 charm bracelets for free depending on what you order. This is perfect when shopping for a big group such as a wedding party.
There is a flat rate shipping fee of just $5 for every order.
All of these Joseph Nogucci coupons will be posted up on the Bargainmoose coupon forum.