In The Breeze Sky Vaders from only $12.50 @ Amazon.ca!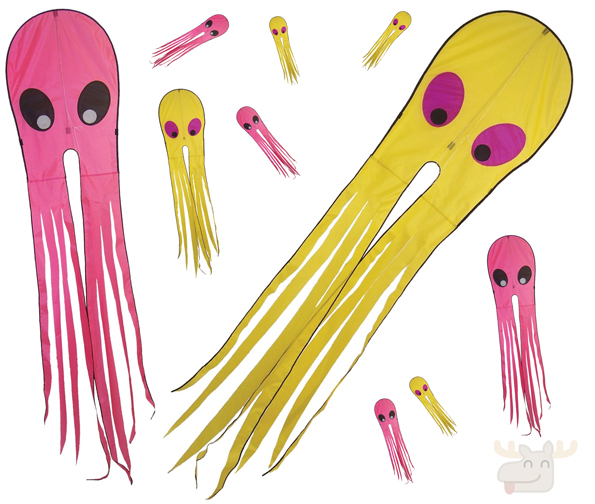 When I am browsing on Amazon.ca, sometimes it shows me items "Inspired by Your Browsing History" and they really catch my eye. That's exactly what has happened this morning when these Sky Vaders appeared on their home page!! The pink and the yellow one are on special offer. The yellow was originally $20.16, and it's now down to only $12.50. The pink was originally $20.16 too but it's now $13.52.
There are other colours available but the pricing is nowhere near as good as the above ones that I have mentioned. For example, blue is $29.02, red is $18 and purple is $30.14.
Please note that the deals I am referring to are all from Amazon.ca themselves, not from secondary marketplace sellers. So, if you have Amazon Prime, then you're going to be able to get free shipping to your home on the above. If you don't have Prime (why not?), then you would have to make your order up to at least $25 to get free super saver shipping to your home.
Let me tell you about the pricing elsewhere for Sky Vaders. They're $48+ on Hookbag.ca, $29+ on Canadamobileshop, and $68+ on Everymarket.ca. As you can see, the deal price on Amazon is excellent. Buy fast!
But don't they look fantastic? I'd love to give the Sky Vaders a try. The kids would love them too.
I actually bought my girls a couple of kites from the dollar store last month, but we haven't had the chance to use them yet. I only wanted to buy cheap ones to see if we could actually use them – I'll be honest, I've never before flown a kite! Down the line a bit, I think we'll invest in slightly more expensive ones, like these Sky Vaders. How about you and the kids? Do you like to fly kites?
(Expires: unknown)