Half Price Hape Bamboo Super-Moose Playset: only $25 & Free Shipping!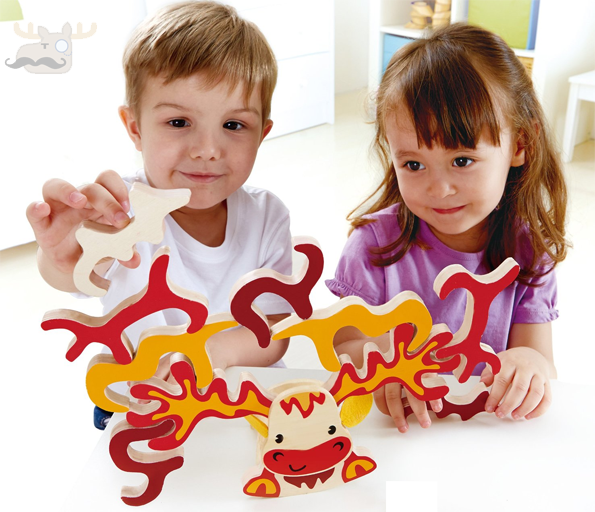 I am a sucker for ANYTHING moose themed, as I am sure you might have already guessed. The amount of moose themed memorabilia is really piling up in my house, with friends and family members gifting me Moose items whenever they see them. I can't complain, I love them! And that's exactly what I thought when I discovered this Hape Bamboo Super-Moose Playset. It's super-cute, plus it's half price! You can actually buy it from either Chapters or Amazon at this price ($25), both with free shipping to your home, so choose whichever store you prefer.
For those of you with a debit card, you might want to buy on Amazon.ca and top your order up to $40, because the coupon code VDEBIT10 will get you an extra $10 discount – details on that here.
Hape is a really good quality and popular brand of children's toy – when I posted this hot deal on the Hape mixer a few days ago, many of the Moosers bought one. And this Super Moose playset looks like a really cute little set for the kids. It seems to get great ratings and reviews as well, with some reviewers on Imaginetoys stating:
Jake (age 4) LOVES Super Moose. We've played it at least 25 times today!
Although I had my doubts about my 3-year-old being able to play this game, he loves it! So does my 5-year-old and my husband.
Elsewhere, at other online retailers in Canada, the very same Hape play set is priced at least $30 PLUS shipping on top of that. It's a really solid price today, and worth taking advantage of.
(Expires: unknown)