Groupon Canada: 12 Months Of eMeals Meal Planning For $29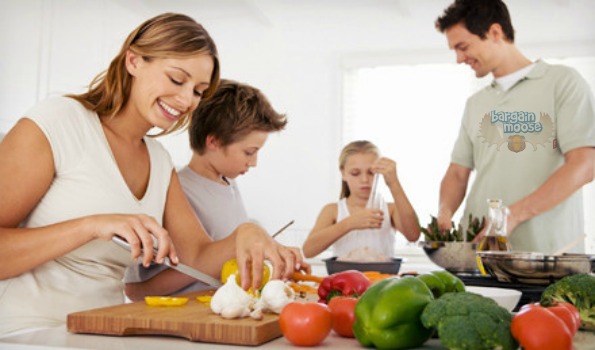 The easiest way to stick to a diet and a budget is to plan out your meals. Groupon Canada is offering three different packages of online weekly meal plans for one year starting at $29.
I tediously meal plan every week. It literally can take me hours from finding the recipes in magazines or on Pinterest, writing down all the ingredients I need, planning which day works best for what meal and then making my grocery list. I need to be this organized so I know exactly how much I spend and so that I can stick to healthy eating. If I didn't meal plan, dinners and lunches are made by the seat of my pants and we often end up eating out because I just don't feel like figuring out what to eat. This service puts me to shame with how simple and easy it can actually be.
What you get with this Groupon is:
$29 for 12 months of weekly online dinner plans (a $58 value)
$39 for 12 months of weekly online lunch and dinner plans (a $106 value)
$49 for 12 months of weekly online breakfast, lunch, and dinner plans (a $142 value)
What's really great is that you can customize it all by your household size, food preferences and the stores you shop at. They have more than fifty different meal plans including clean eating, paleo, gluten free and vegetarian, plus many more. The lunch and breakfast ideas are also really helpful, and there are plenty of kid-friendly meal ideas.
Each week you'll get a new meal plan, which you can continue to access for two weeks after it is first posted. Oprah featured eMeals on her LifeLift blog, citing how easy and affordable something like this is for a family.
You must activate your meal plans within 180 days of purchase and it expires one year from activation.
(Expiry: 15th March 2013)